Tech showcase: Innovations in energy storage - Safeguarding the critical IT load
This session took place on September 7, 2023
Please complete the following form to access the full presentation.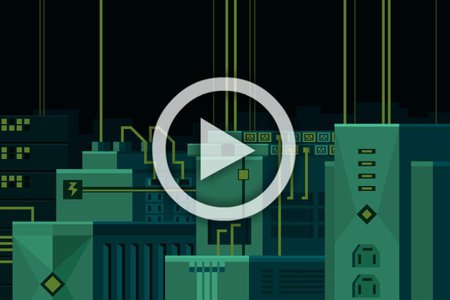 Tech showcase: Innovations in energy storage - Safeguarding the critical IT load
This episode is now available to stream on-demand.
New ZincFive BC 2 UPS Battery Cabinet: Powerful Nickel-Zinc Batteries, Smallest Battery Cabinet Footprint
ZincFive BC 2 UPS Battery Cabinet, the newest product in our BC Series UPS Battery Cabinet lineup, is a nickel-zinc (NiZn) battery energy storage solution with backward and forward compatibility with megawatt class uninterruptible power supply inverters. The new optimized battery cabinet design gives the BC 2 an industry-leading compact footprint, measuring only 21" in width, offering a 34% aisle width savings over leading Lithium-ion products in a typical 1MW design. The BC 2 utilizes reliable NiZn batteries that provide industry-leading power density as well as superior safety, sustainability and Total Cost of Ownership (TCO) benefits.
Join Brandon Smith, Sr. Product Manager, who will introduce the ZincFive BC 2 and cover what the new design has to offer for data centers:
A robust cabinet, having passed a seismic shake test to an SDS of 2.29 g, giving it a strong global seismic footprint.
A high-voltage box on top of the cabinet for easy customer conduit landing connections.
Forced convection active cooling design utilizes fans to significantly improve cooldown times and increase ease of use in elevated temperatures.
Cabinet design allows for safe and efficient servicing/maintenance of entire battery shelf and easy access to BMS components.
Battery Cabinet ships fully assembled with batteries in the cabinet and delivers a strong TCO advantage for mission-critical data centers.

Battery sizing for critical applications
Battery performances are influenced by many functional and environmental factors which shall be considered properly to achieve the expected performances and safety targets.
FIAMM, as recognized leader in battery back-up power, goes through the key design factors and the main considerations needed to properly size the battery. Parameters that shall be selected and their impact on the battery output along with the most common tips will be addressed in the presentation.
Brought to You by