Building at speed and scale: bridging the energy gap
This session took place on March 24, 2021
Please complete the following form to access the full presentation.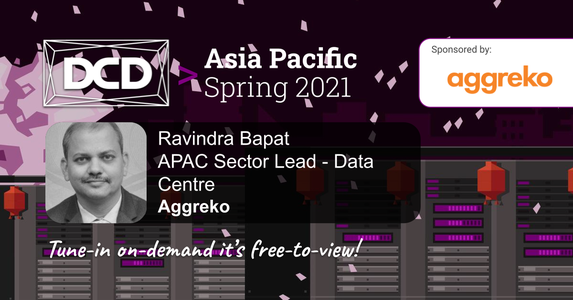 Building at speed and scale: bridging the energy gap
The past 12 months has seen an acceleration in demand for data centers across APAC and the region now has the largest data center colocation footprint in the world. The volume and urgency of demand has put greater pressure on the delivery of new data centers and expansion projects across the region, both in established hubs such as Tokyo and Singapore and in developing ones such as Jakarta and Mumbai. Such is the criticality of these projects that to fall short means loss of revenue and of reputation.
As data centers are built or extended, the power grid can't always keep up. Aggreko's continuing advances in on-site power supply and energy storage technologies means there are now more options available for data center projects to gain the flexibility and reliability in power supply necessary to stay on-line. This session will look at how Aggreko's innovations on reliable on-site power supports the speed and scaling demands of data center delivery and also offers the integration of renewable options to meet operators' Net Zero commitments.
Speakers
Brought to You by