Tech Showcase: Solutions for keeping IT cool
This session took place on September 15, 2021
Please complete the following form to access the full presentation.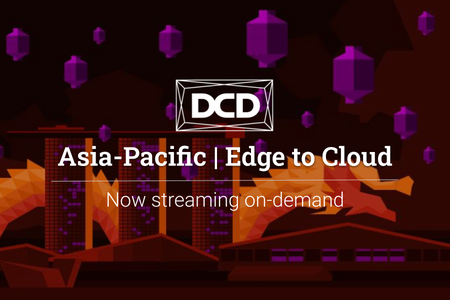 Tech Showcase: Solutions for keeping IT cool
GRC: Immersion Cooling for Edge & Core Data Centers
Next-Gen applications such as AI, ML, 5G, IOT, and other Edge applications are pushing the boundaries of traditional data center infrastructure. While rising hardware density is challenging the limits of traditional air cooling, edge applications are pushing servers out of the comfort of the pristine, whitespace data centers they're typically used to. This presentation will look into some of the key trends influencing data center infrastructure today, the challenges that come with these trends, and how immersion cooling can help address some of these challenges by offering unmatched flexibility, environmental resilience, thermal performance, and an overall lower TCO.
Airsys: Building the cooling free datacentres
APAC is set to become the largest market for Datacentres over the next few years. With this opportunity comes challenges. While Computing technology continuously advances, the M&E Datacentre infrastructure lags behind. Cooling is a key element and impacts how operators can scale.
From this session, you'll gain insights into how Airsys is addressing this problem. From the financially compelling 'Cooling Free' approach for Datacentre cooling design, to the FRREED2 index, a powerful methodology enabling cooling design quality validation.
If you are looking for ways to optimize your Datacentre, from a financial, operational or environmental perspective, then this is the session for you.
Asperitas & Shell: Immersed Computing® | Climate independency enabling datacentre cooling anywhere
Asperitas' mission is to enable sustainable and high performing datacentres that facilitate all emerging digital technologies, anywhere and on any scale. This presentation will verify how immersion cooling ensures effective IT equipment cooling even in extreme temperatures. There is an opportunity for telecom operators in particular to own and operate edge datacentre facilities in order to service enterprise customers directly and through large cloud providers. But in order to do so, facilities need to be low maintenance, cost effective and ready for future hardware requirements with high power expectations.
Through close collaboration with partners, Asperitas has solved one of the top challenges facing a number one telecom provider in Asia. In a world where enterprise is embracing the era of hybrid infrastructure, it is more important than ever to have the option of smaller spaces, low energy use and flexibility in Edge deployments. High ambient temperatures make it impossible to cool the IT effectively using traditional air-cooling, so this talk will prove that Asperitas Immersed Computing® is the solution for better performance in harsh climates, while protecting the environment.
Speakers
Brought to You by