Historically, a Xenium (pronounced zenium) is a gift given to the rulers and administrators of a trading nation. In keeping with tradition, the modern day Zenium aims to please the merchants of two historic european markets with the most valuable assets a service provider can provide – speed, security and sovereignty.
Zenium, created in 2012, has begun its initial efforts in two regions that couldn't be more different. Frankfurt, firmly established in the top tier of the global finance market - and Istanbul, the center of a rapidly emerging economy. Given its heritage as a trading hub and gateway between Europe and Asia, it might be more accurate to describe Turkey as a re-emerging powerhouse.
For a start-up, Zenium is not that disruptive. It's intellectual capital comprises several decades of hard-won knowledge, contacts and experience in property, technology and engineering management.
West to East
Franek Sodzawiczny, Zenium's CEO and founder, is notorious in the data center industry having spent 25 years fighting every corner of the sector, from property to energy, through design and construction to facilities management.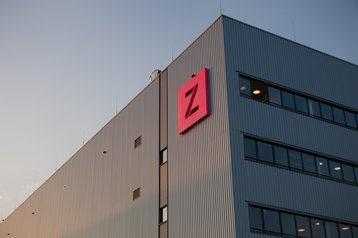 As a founding partner of Sentrum, Sodzawiczny created a portfolio of 'best-of-breed' data centers with a brand based on service and continuity that convinced Digital Realty to buy it for $1.2 billion. MD Matt Pullen, as former head of global corporate services at CBRE, pioneered data center advisory in the commercial property business. It was Pullen who spotted the potential of Sentrum and advised Digital Realty in relation to the property aspects of its acquisition.
Group commercial director (and MD for Zenium Germany) Julian King brings his experience from Global Switch, where he created the data center group's commercial and sales strategy for Europe and Asia-Pacific. King was later drafted in as commercial director of Volta Data Centres, where he established its facility in the City of London.
Collectively the Zenium team has raised $2 billion in funding at various times and created 400,000 square metres of raised floor space to service 100 individual customers.
"We've learned an awful lot in [the last decade], seen some good times, some challenging times and some good times again," says King, as he shows DCD around the new Frankfurt One facility, "the one thing we learned in particular was to recognize companies that don't understand the market."
DCD visited Frankfurt One to see how this knowledge would be applied in the offering of 5,000 square meters of wholesale space for what is arguable the most advanced and technically demanding market in Europe.
Zenium's Frankfurt One facility is located in Sossenheim, the fibre-rich area that houses many of the data centres in what's known as Germany's Digital City. Sossenheim is at the junction of both transport, and Internet superhighways. The facility was acquired from Imtech in 2012, for an undisclosed price. It has 110kV diverse feeds with capacity of up to 45MVA.
Principal engineer Mike Venables, another member of the initial management team, has the brief to make it as energy-efficient as possible with a target power usage efficiency (PUE) of 1.3.
Zenium, like Equinix (which recently announced plans to create a reseller channel) is keen to establish a clear delineation between the role it plays and that of its technology partners. "What makes us different is that we listen to our clients, whether they want Tier 3 facilities, Tier 4 or some bespoke combination," says King. "If Zenium has any strong philosophy, it is that we don't do IT. We leave that to our partners and we don't want to compete against them."
Zenium says it concentrates on the 'three Ds' of the data center - design, delivery, and day-to-day – so that its service provider partners can do the IT bit. King adds that Zenium's influence over the end customer's is confined to the management packages it uses to fine-tune energy efficiency and resilience.
A condition of the Sentrum sale was that Franek Sodzawiczny was not to be involved in any competitive offering against Digital Realty's newly acquired business, which explains why the mostly UK based team has decided to concentrate on the Frankfurt market. Legalities prevent a UK facility – for now.
Having settled for Germany, Frankfurt was chosen as the site for Zenium's first data center thanks to its proximity to the Internet exchange point DE-CIX and its dominance of the Euro zone's financial services. Istanbul, on the other hand, could be the Frankfurt of the East, as will be explained below.
Frankfurt's rich fabric of fibre optic networking cables makes it an obvious choice for a data center. Supply factors aside, there was a massive pull from the demand side, with a surge in demand for local control of data among corporations, according to King.
The activities of the US National Security Agency have been a sensitive subject in Germany and the idea of data sovereignty has caught the public imagination. In the World Cup, German fans taunted their US counterparts with a chant about the "N-S-A" – an indication that data sovereignty is a national obsession. The same level of obsession with security would be unimaginable in the UK. "Germany was at the forefront of driving legislation [over data sovereignty] and it's an issue that has caught the public imagination," says King.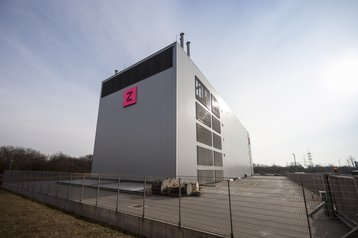 According to Zenium's research, German corporations don't mind allowing their data to go beyond the confines of the company HQ – just as long as they don't go overseas. The number of German enterprises using technology outside of their own firewalls grew by 32 percent between 2012 and 2013, according to IBM research figures quoted by King. By 2017, the German cloud market should be worth $17 billion, according to Experton Group research.
Frankfurt One has room to expand to 15,000 square meters of high-specification IT space. However, Germany is a mature market and Zenioum's real potential for growth could come from Istanbul, where a facility offering 12,000 square meters of rack space is ready to cater for the expected boom.
According to the Organisation for Economic Co-operation and Development (OECD) Turkey's real GDP growth will rise by 4 percent in 2015, while the Economist Intelligence Unit (EIU) predicts 5 percent growth by 2017. Turkey's profound economic reaction could be catalyzed even further by the completion of the Istanbul International Financial Center (IIFC), a government-funded US$2.6 billion bid to launch Turkey from 17th to become one of the top ten world economies.
The IIFC – described by its designers HOK as 'Turkey's Wall Street' – will house state-owned and private banks in its 45 million square feet of commercial space. According to the OECD the financial services sector is one of the most popular areas for foreign direct investment in Turkey. In 2013, the total FDI in financial services reached US$3.42 billion, which accounts for 26 percent of total FDI in Turkey.
"Turkey has strong growth potential," said data center analyst Rory Duncan at 451 Research. "Istanbul will be the digital city of the East," added Uff Ali, a researcher at Unisonious Consulting.
Zenium's biggest backer, Quantum Strategic Partners, a private investment fund, paid for the bottom-up data centre development project in Istanbul which will provide 12,000 square metres of raised floor space. Another funding partner, ZTP is also poised to advance a number of other global investment and development projects in the next twelve months.
"Few financial services companies will want to concentrate facilities in one place," says King, "it won't be a choice between one or the other." So it's likely that customers will want a hub in Istanbul – and Frankfurt - and London.