With version 6.0 of its FusionSphere cloud operating system, Huawei has added more enterprise features and consolidated its support for the OpenStack open source cloud platform. At the launch in Shanghai, we spoke to two Hawei CTOs to find out more. 
Huawei integrated a range of capabilities, such as active-active disaster recovery, host and storage replication, and the ability to manage both virtual and physical networks in FusionSphere 6.0 which was  announced at the Huawei Cloud Congress (HCC2015) held in the Shanghai Expo Center last week.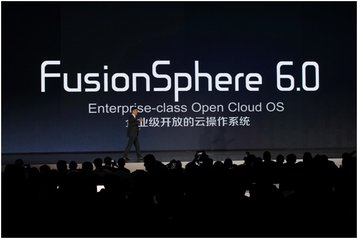 A quick adopter
The ten thousand HCC2015 attendees can't have missed Huawei's commitment to OpenStack, but the general IT industry might not have picked up on the Chinese giant's rapid adoption and increasing contribution to the open source stack, that allows organizations to set up their own private cloud with a handful of servers. Despite a relatively late start with its first code contribution to OpenStack just two years ago (A storage driver in Grizzly), Huawei has risen to the  number six position in terms of code commits for the Liberty release due in October – ahead of companies such as Cisco, Intel, and VMware.
Why does Huawei like OpenStack? At the Shanghai conference, DatacenterDynamics spoke with two CTOs from Huawei: Leung Wing Kin of the enterprise business group, and Jacky Wang of the carrier business group.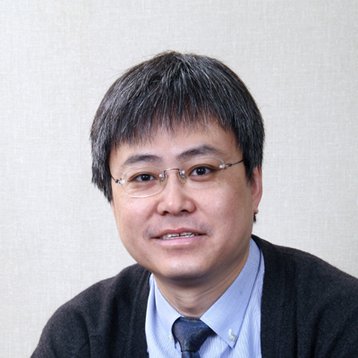 Why open source, and why OpenStack?
"People are changing their attitudes towards open source," said Leung, an industry veteran who first cut his teeth in IT more than two decades ago as a network and system integrator. As recently as ten years ago, developers were happy with a "copy and paste" mentality when it came to open source, but Leung says the IT environment in China has since evolved, and now cares about being able to contribute back.
According to Leung, Huawei's decision to put its weight behind OpenStack is an intuitive response. The market has already reached a consensus on OpenStack as the preferred platform for cloud deployments, says Leung, and Huawei currently has several ongoing projects involving OpenStack, including some for large banking customers which he did not name.
"OpenStack is an ideal implementation for cloud computing. You can look at it as the public and private cloud; OpenStack can be the background for both," said Leung. "There could be version specific design or hybrid, [but] from a theoretical standpoint, it is the same. We consider OpenStack as a way to address both [deployment scenarios]."
The emphasis on public cloud deployment may seem strange, but is easily understood in the context of Huawei's carrier business, which still makes up the lion's share of the company's revenues. Wang, the CTO of the carrier business group offered additional insights on this front.
OpenStack is an ideal implementation for both public and private cloud

Leung Wing Kin, Huawei
"[The carrier industry is] translating from traditional services to more services for their customers. There is pressure to create more dividend. They try to get more revenue from different areas," said Wang, alluding to how offering public cloud services has become an avenue for carriers to generate more revenues. And carriers are certainly well-positioned to roll out such capabilities.
"Carriers [are strong] in the network, they have traditional data centers, they already have customers from the enterprise," explained the CTO of the carrier business group. "If they supply public cloud [services], they can provide more [value] to their customers."
The shift towards open source in the enterprise is relatively straightforward to understand, and Leung emphasised how the industry is moving away from proprietary products such as those from VMware towards open infrastructure-as-a-service (IaaS) platforms and technologies such as OpenStack and KVM.
"Many companies are doing the planning, or even doing a pilot [of OpenStack]. The primary focus is dynamic service orchestration with a quick time to market," Leung said, pointing to how it is now common to find companies dabbling in technologies such as software defined networking (SDN), software defined infrastructure (SDI) and virtual extensible LAN (VXLAN). This is not to say that traditional virtualization or VMware is out of the picture, though.
"OpenStack is actually the model they [are] based on. They also need to think about the transition and migration and coexistence with VMware," he told us. So while it is evident that OpenStack is fast becoming the de facto enabler for the cloud, it is its open source nature that really makes it appealing to enterprises.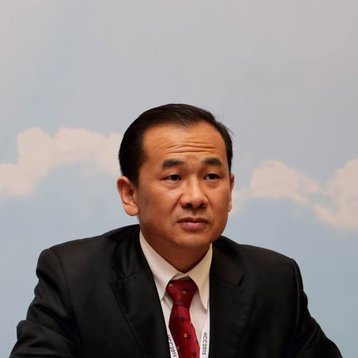 Doing OpenStack better
In an earlier report about the use of OpenStack at Pacnet (now Telstra) to enable its network-as-a-service offering, Jon Vestal, vice president of product architecture told us that he does not upgrade to every release of OpenStack, known for its rapid release cadence.
With two major releases per year and multiple minor revisions in between, we were curious about how this affects real-life deployments. And given its relative newness in the market, are there enough IT professionals in the market with the right skills to properly deploy and manage OpenStack?
When we posed these questions to Leung, he said the rapid releases are due to the sheer number of contributors, an issue which has affected other popular open source projects. Ironically, this presents what he calls a golden opportunity for the company to address the challenges in the market, as large system integrators and managed services providers look for partners – such as Huawei – to manage and differentiate their OpenStack offerings to their clients.
"There are not that many IT people who are running OpenStack installations," acknowledged Leung, explaining that many organizations turning to OpenStack are still in their pilot phases. "This is a common thing with new technology development," said Leung. "People see the benefits, they also see the risks, in terms of maturity of solution, and of the people who can run it."
As it is, organizations are migrating to OpenStack on an application by application basis, according to Leung. Presumably, this gives them the opportunity to figure out the ropes without being being thrown into the proverbial deep end of the pool.
For his part, Wang is more sanguine about the requisite expertise to deploy OpenStack, which he says is increasing. Moreover, he points out that it is easier to retrain IT professionals into cloud experts than training someone from scratch. Wang should know, given that he is an adjunct professor at the Beihang University in Beijing – considered to be one of the top universities in China – where he lectures on mobile Internet and cloud computing.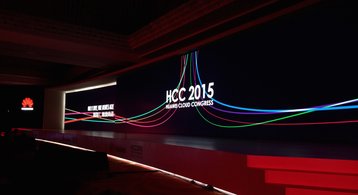 Moving into the future
Initial deployment pains aside, the beauty of a standardized cloud platform such as OpenStack will be how it can make the deployment of cloud services much easier in the future. Both Leung and Wang admitted that much work remains to be done with OpenStack.
Leung pointed out that enterprises are still looking for feature parity compared with entrenched solutions such as VMware's vSphere, while Wang said that carriers expect a level of reliability, authentication support, security and audit functions which may not be available or fully integrated yet. This is where Huawei is stepping into the gaps to deliver these capabilities, as well as by contributing into the thriving open source project.
Ultimately, Huawei with its ample engineering resources is well positioned to support customers who opt to go with OpenStack. "We have many customers, we can invest more developers and researchers into the platform," says Wang. "Different customers also have different issues; we solve many [software] bugs, we can help others on this."