Digitalization is becoming increasingly important for organizations of all sizes, as more business is generated online. According to Kwang Yong Lee, the head of domestic service and data centers at Singapore Telecommunications (Singtel), digital revenues are estimated to grow by between 16 and 37 percent in the next five years.
The lure of digital is changing the way customer experience is delivered, and is in turn shaping the markets and customer expectations both in Singapore and the wider region, he told DCD.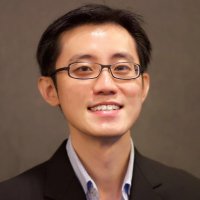 The promise of the cloud
So how is this wind of change impacting digital infrastructure deployments in Asia? Lee noted that there's an increasing trend of enterprises offloading non-critical workloads to the public cloud as part of their digital transformation initiatives.
"Public cloud provides businesses the ability to rapidly deploy and scale when needed and avoid capital outlays," he said. "We see enterprises moving services such as email servers, e-commerce facilities and web servers to the public cloud. Those are the applications that are easily migrated and with fluctuating worklogs that can benefit the most from the flexibility of the cloud."
Many enterprises are running into limitations with what they can effectively migrate to the cloud, however. Accrding to Lee, while the first 10 to 20 percent of workloads are generally easy to move, there is no running away from roadblocks in the form of legacy equipment and non-cloud-compliant code that enterprises are typically encumbered with.
"Most current systems, particularly systems of record and the backbone of an organization's operations, are not cloud-ready. The biggest challenge is to connect legacy systems with newer cloud-based business applications," he said. The result is rapidly diminishing returns as an increasingly disproportionate amount of time and effort is devoted to porting each new cluster to the cloud.
Best of both worlds
It turns out that a hybrid cloud approach solves this problem by allowing local enterprises to benefit from the public cloud without being ensnared by its shortcomings: "While there is no single all-encompassing definition for hybrid cloud, in a nutshell it is an environment that combines and integrates on-premise, private cloud and public cloud services."
"[The hybrid cloud] combines the best of all worlds because clouds or the consumption of platforms and outcomes may be packaged in many different forms. What is right for your business at that point in time will change but it should not default to one form of consumption," Lee said.
"Many customers maintain on-site or private cloud elements to realize the most effective integration between systems for performance, security, compliance and proximity to support, in a particular geography [and] over the intended lifecycle."
Time spent grappling with a protracted migration to the cloud is can be costly in today's fast-paced world, Lee said, pointing to IDC figure which says 87 percent of enterprises have taken steps towards hybrid cloud deployments.
"For your short-term to mid-term plans, solutions that can operate in a hybrid environment are essential, along with services from vendors that can support a company's migration to the cloud," he added.
Making hybrid IT work
According to Lee, a common mistaken is to approach hybrid IT with the same mindset that was honed during on-premises deployments. This is manifested by the assumption that the entire hybrid infrastructure must be set in stone prior to embarking on the migration journey. This doesn't work because the demand for computing resources is unpredictable "a lot of the time," Lee said, which makes it impossible to understand all the limitations and issues from the start.
"There is no one-size-fits-all solution," he said, calling for enterprises to focus on good planning and resource allocation to ensure that the right network connectivity and services are available when they are required.
Some features that Lee ticked off include having relevant supporting capabilities, such as software-defined WAN for greater insights into networking, as well as flexible colocation options with shorter contract terms.
"The role of the right service provider and partner should not be overlooked, as the technical expertise and skillsets they can offer are additional tools that will help organizations reach their transformation goals," he said.
And this is where service providers have to up their game: "In the era of digitalization, customers are increasingly looking for the colocation providers that have the ability to provide reliability, connectivity, and flexibility. When things go wrong, it's how fast you react and resolve, especially in a hybrid cloud deployment; we provide up to 100 percent SLA to ensure our customers' assets are well taken care of."