Data centers are now so fully automated that they run almost unattended. They don't need people anymore, and their basic environmental needs seem to have diverged from those of human beings. Do data centers still need people in them?
For day-to-day operations, IT hardware is better off in an environment that isn't designed around people (see On life support). It's also cheaper to build facilities out of town, and close to sources of power. But data center operators say they still need warm bodies.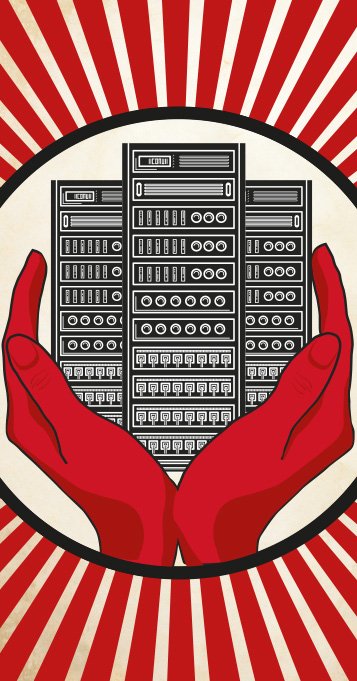 Human value
"No matter how much investment you make in construction, if you didn't invest in addressing the human part of the operation, you could devalue the whole investment from day one," warns Paul Saville-King, managing director of CBRE Data Center Solutions, a division of the specialized real estate firm CBRE.
Data centers will only actually operate at a high reliability if they are staffed by people who are able to handle the demands, says Saville-King: "You can have a facility that certified for its Tier IV design, but it's at risk based on the people - unless you invest in training and preparedness and responsiveness."
One simple factor to encourage good people is to be where they want to be. Data centers work better when they are close to people, says Andrew Fray, UK managing director of colocation provider Interxion: "The only way I can explain it is people exert a gravitational pull. In this world of amazing technology, it's still important to have human contact."
Fray's urban data centers couldn't be closer to people. On London's Brick Lane, the key amenities are easy travel, excellent curry restaurants, and 24 hour bagels in the same street. It seems food is a factor attracting business from the comparative sterility of nearby Docklands.
Even Slough, the out-of-town hub which was decried as a soulless wasteland by John Betjeman and celebrated by David Brent, has one big draw for humans: its proximity to Heathrow Airport.
Customers need to see their servers
Advocates of the cloud dismiss these colocation facilities and their customers as "server huggers," people who are fixated on their IT at the expense of their real business. But there are industries that still see benefit in installing and configuring their own equipment - and some organizations where regulations or policies actually demand it.
IT is still changing fast enough that hardware upgrades are sometimes required. And systems running remotely will still have to be audited. This will mean actual physical checks on what is in the racks.
No matter how much investment you make in construction, if you don't address the human part of the operation, you could devalue the whole investment from day one
Paul Saville-King, CBRE
So data centers still have to be designed for human beings to access. A large webscale facility may be virtually automatic, with batch-driven hardware upgrades, but there's still a handful of people there.
Colocation spaces have more bustle. The space provider, and any networks and cloud operators will need to come in, while end users will need to tend the IT equipment in their racks.
With people coming and going every day, a colo campus needs complex security - so that each set of users can always access the kit they need to get to, but everyone's equipment remains private. Biometric access is normal at all levels from the site down to corridors halls, cages and individual racks.
A popular colo will host a virtual community, with business partners making fast links between servers located in the same site (so-called "East-West" traffic). Meeting rooms and office facilities can make this physical, giving executives and IT staff a place to plan their collaborations.
Health and safety
There are issues to deal with, however. Data centers are designed around the needs of servers, so anyone entering that space will have to watch their step. Raised floors and equipment can be a hazard, as well as the presence of high voltage circuits.
There should be induction courses. You may be fully aware of the risks, but if a data center lets you in without a reminder of the ground rules, be wary. A health and safety violation by a less-experienced visitor or staffer could lead to an outage for your services.
The only way I can explain it is people exert a gravitational pull. In this world of amazing technology, it's still important to have human contact
Andrew Fray, Interxion
Despite this, human factors programs are still the exception, warns Saville-King. Training should not just be on the technologies, but also cover "soft skills," he says. These include communications skills and assertiveness, both vital when a problem develops and cooperation is needed to deal with it. "We must develop people that can make good decisions under pressure," he says. "They must be properly trained, repeatedly drilled, and given practice at working under varying conditions."
The overall job is changing. The sector is still expanding rapidly, but the number of people required to operate a data center is going down, with thirty people or less running a huge webscale facility.
"A lot of people build and commission a data center. Surprisingly few people work inside it," says Peter Hannaford of specialist staff consultant Datacenter People. Data center companies need C-level executives and sales people, but recruitment there goes in fits and starts, he says. Around 60 percent of jobs are for operational engineering staff.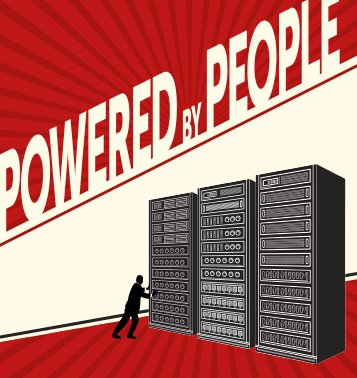 A new breed of staff
Thanks to the continued growth of data centers, there's high demand, and staff are being drafted in from other critical environments, such as oil and gas and the military. But while demand is steady, the required skills are changing, observes Hannaford: "There's a new breed of data center technician, or data center engineer, with multiple skills."
There are two major problems with recruiting people for data centers, according to Dean Nelson of Uber Compute. Firstly, the people who would be great for the job aren't aware of data centers, and aren't applying. And secondly the skills are not fixed. If you hire someone with deep skills suitable for today's technology, they will become much less useful when that technology becomes obsolete, which could happen at any time.
"Most people don't know this industry exists," says Nelson, "and we don't have the university exposure, so people aren't excited about jobs in this field." Instead of data centers, students are going into other jobs in business, computer science, or programming.
Nelson's answer to the need for human skill is to professionalize. He set up Infrastructure Masons (see Are you an Infrastructure Mason?), a professional body which aims to encourage everyone in the data center sector to up their game, with an awareness of the responsibility they have for the world's data and its infrastructure.
The people they are looking for may not be in data centers right now, says Nelson: "We've been looking for people with experience in different industries, and bringing them in to look at our problems."
Sometimes people from adjacent industries bring invaluable experience, as Christian Belady, head of cloud infrastructure strategy at Microsoft, found when he hired a senior executive from the dairy industry. Unlikely as it may sound, her experience handling a supply chain for a perishable - but valuable - commodity was directly applicable in data centers, and her experience in an environmental plant also came in useful.
It is easier to learn about mechanical and electrical systems than it is to learn the IT bit
Peter Hannaford, Datacenter People
Mechanical and electrical systems used to have their own staff. Now the roles are combined in one person, and the work is becoming more IT related, for two reasons.
"It is easier to learn about mechanical and electrical systems than it is to learn the IT bit," says Hannaford. And the physical infrastructure is now monitored and controlled by data center infrastructure management (DCIM), or a building management system (BMS), effectively placing the building under IT's control.
"When the service goes down, the power guy will think if there is something wrong with the power, and the mechanical guy will think about the cooling. The IT person is probably bridging the two."
You need a generalist
If you only have one person in your network operation center (NOC) it should be a generalist with IT skills, who can identify the problem and call in appropriate mechanical or electrical experts.
So data center people all need IT skills now. "If you're looking at an infrastructure job because coding gives you the willies, there's bad news," says commentator Dan Rosenbaum in a blog sponsored by HPE. "You've got to get with the programming if you're going to have a career."
As well as tech, those soft skills are needed, he continues: "If you think a data center job is a good place to hide from people, the news is even worse, because soft skills are increasingly important as well."
Most people don't know this industry exists, and we don't have the university exposure, so people aren't excited about jobs in this field
Dean Nelson Infrastructure Masons / Uber Compute
It's such a potentially diverse role that smart firms take people with the right intellect and behavior, says Hannaford: "You can change their experience and skills. You can't change anyone's intellect. Behaviors you can modify, but it's not easy. In theory you could hire someone with no experience."
Eventually a lot of this will be automated, and the number of operational staff may shrink even further. The construction staff could also decrease, as firms adopt a modular cookie-cutter approach where identical rack systems are produced in a factory-like environment.
Support and maintenance will increasingly be automated and provided by non-human systems, or by remote humans interacting through augmented reality or virtual reality, "projecting their consciousness" and operating robots where they are needed says Saville-King.
You might expect that fewer humans will increase the reliability of the system as human mistakes are programmed out of the system (see To err is human). But this might not be the case, warns Saville-King: "If the resilience is built into the technology, then the sort of incidents people respond to will shift to the more critical end of the scale."
Ready to intervene?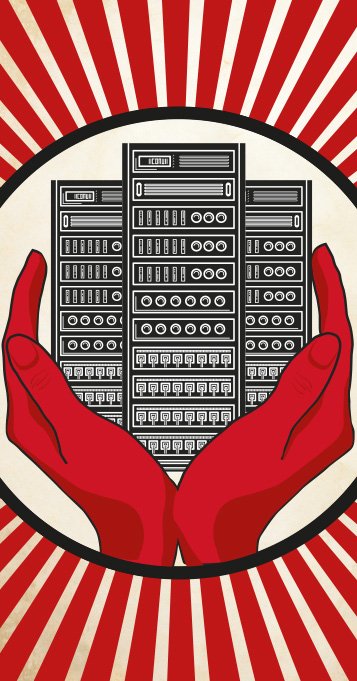 One can imagine a situation where the facility runs itself, and bored operators wait for an incredibly rare instance where a decision is required. Given the importance and the rarity of those instances, how can they be trained and motivated? "People issues will be even more important in the leaner models of the future," Saville-King predicts.
None of these scenarios are the end for people in data centers, as a standardized process will stagnate. "If you keep doing what you did before, there will never be any innovation," says Hannaford. "We rely on people to innovate."
Data centers have already changed from how they were ten years ago, and more changes are afoot. Some facilities are throwing out features like raised floors and 600mm floor panels. "If a smart engineer designed a data center from scratch, it would look totally different to what we have," says Hannaford.
Humans are driving that level of change, and humans are needed to handle it. Data centers will always need creativity.
This article appeared in the April/May 2017 issue of DCD magazine