The Luxembourg state's heavy investment in IT infrastructure continues apace, with the latest LuxConnect facility at Bettembourg chasing a world-first in concurrently operating three tiers of Uptime Institute certified service and expanding capacity in the tiny central European nation.
LuxConnect, which operates the DC1.3 facility inaugurated by prime minister Xavier Bettel in a ceremony held last week, is the private company established by the national government in 2006 to kick-start Luxembourg's digital economy, with the aid of public funded loans.
The companies attracted to the nation since include Amazon, PayPal, eBay, iTunes and Huawei. New signups to the DC1.3 center include cloud storage and file hosting company MEGA, and internet security service and hosting provider CloudFlare.
The state hosts 19 data centers, of which eight are Tier IV Uptime Institute-certified at least to Design level, with three having achieved Certification of Constructed Facility status. Luxembourg offers the highest concentration of top-Tier facilities contained in one nation anywhere on the planet.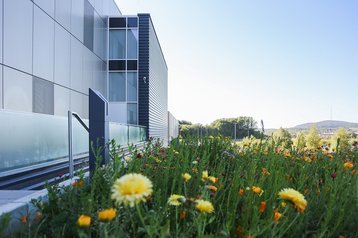 Digital Lëtzebuerg
Central to the Luxembourg government's desire to grow its network of data centers is the Digital Lëtzebuerg initiative. Launched in October 2014 it enshrined in public policy the aim of transitioning to a 'smart nation': a Luxembourg that thrived in the digital age. It has certainly come a long way since its steel industry collapsed in the 1970s.
The initiative set out to nurture the green shoots of an emerging digital economy by consulting academics and experts in IT from public and private sectors. Among the subjects these consultants regularly discuss are innovation in services to the FinTech industries, the development of telecom infrastructures, and support for innovation and access to financing for startups.
The experts also considered how best to promote the country's assets in other countries. Luxembourg wants to paint itself as an innovator willing and able to welcome business from abroad, and recent steps seem to give substance to the ambition.
Cloud-friendly territory
In August 2015 the country's Code de Commerce was updated to make digital business easier and more desirable by helping secure data center activities.
In addition, legislation that catered for data reversibility, secure electronic transactions and protection of electronic transactions to PC1 DSS standard helped make it an unusually cloud-friendly territory.
LuxConnect's newly inaugurated DC1.3 facility will become the first in the world to offer customers a choice between three Uptime Institute tiers if, as it anticipates, it can secure Tier III Uptime constructed facility certification. This will allow it to attract clients with a variety of needs to its premises, with the aim of maximizing occupancy.
The level of redundancy Luxembourg's Tier IV sites provide make them particularly well suited to servicing clients in the financial technology, or FinTech, industries.
Data center developers here occasionally go beyond Uptime Tier IV requirements to attract such customers handling highly sensitive data. Particularly paranoid clients might be attracted by the metallic mesh installed around DC1.3 that acts as a Faraday cage to block out electromagnetic pulses which otherwise might maliciously or accidentally damage data.
One reasons for the state's particularly well-coordinated IT infrastructure strategy could be its democratic stability: since World War II a Christian democrat party has, with the exception of one four-year period, governed uninterrupted. The current coalition government, though a departure from the norm, has not seen a break with IT policy.
This is helped by cheaper than normal energy prices when compared to the vast majority of countries of central Europe, 100 percent of it originating from renewable sources.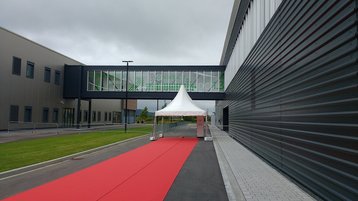 A license to roam
Telecoms company MTX Connect moved operations to Luxembourg from other European hubs, because of the favorable business environment, Ilya Balashov, business development director and co-founder of the firm told DCD on a recent visit.
MTX Connect specialises in providing data-only SIM cards for internet access while travelling. This requires a license different from those demanded by operators providing only local services.
"The government agencies explained to us how smoothly we could come here. They are open to discuss anything with the client," said Balashov.
Balashov says LuxConnect was a big help in getting a license for mobile business. LuxConnect's chief business development officer Tom Kettels is a former government ICT advisor who welcomed MTX and found office and data center space at the LuxConnect facility.
The biggest advantage Luxembourg offers over competing European countries is the possibility of this direct contact with lawmakers, said Balashov.
Balashov stressed that his company benefited from no form of financial aid, simply a level of receptiveness to its needs and a flexibility that would not have been possible in larger nations.
"Here you can just write in an email, make an appointment and explain what it is that you want to do. You can talk to people, people want to hear you and understand what you want to do," he said.