Moy Materials offers a number of FM-approved waterproofing systems, each allowing for rapid deployment of individual system components, delivering a watertight roofing system at the earliest possible stage so as to allow for internal construction works to commence. Its innovative, long-lasting waterproofing solutions backed by Factory Mutual accreditations and its award-winning technical support have earned Moy Materials a raft of high-profile clients and established it as a category leader in the field of data centers.
Setting the benchmark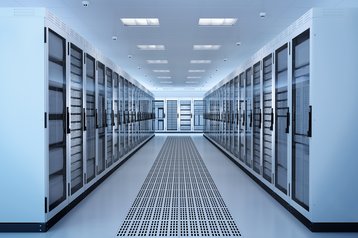 Recognizing the crucial steps in delivering a successful data center project from pre-construction phase all the way through to the maintenance of its premium waterproofing systems, Moy Materials insists on regular communication with the wider design and construction team throughout a data center project's lifecycle. Cathal Quinn (Director), Head of DC Projects for Moy Materials, recognizes "early preparation to be key to success."
Selecting the appropriate system and offering a bespoke design enables Moy Materials to meet all the necessary design objectives, reduce lifecycle costs and eliminate potentially costly legacy issues on such sensitive and high-value construction projects.
Site monitoring and reporting by its team of roofing professionals ensures compliance with system installation requirements and provides a guarantee to the construction team that each system component is being installed as set out in its detailed specification and detailing package.
Moy Materials' wealth of experience in multinational data center projects has attracted the trust of Project Architects across the globe. Mr Patrick Carney, Director of RKD Architects, speaks positively of his experience of working with the company in the data center arena: "RKD Architects have established a strong relationship with Moy Materials, due to their commitment to the client's needs and trust in them to continuously deliver high performance roofing systems on every project.
"In the past two decades the collaboration between RKD, Moy and our mutual clients has resulted in over half a billion square meters of space covered, protecting over 500MWe of data for the respective end-users. With the roof on a data center you have to be sure, and have the confidence that Moy Materials bring to these projects allows all of us, from designer to client, to have that assurance."
Quinn explains the value of FM accreditations covering a variety of system options: "Moy Materials provide more than just waterproofing systems: we supply peace of mind, from the initial design meeting through the life-cycle of the roof, which could be up to 25 years.
"The Moy systems are Factory Mutual (FM) Approved, something we have worked extremely hard on for over a quarter of a century. FM Approvals are by far the most difficult but also the most valuable accreditation available, testing and certifying products to withstand the toughest weather phenomena. We have 25 years' experience in FM certification and testing and we are a European leader in this specialist market.
"Moy Materials has an array of systems that have been tried and tested by their research and development team and take into account the design, construction and life-cycle of each data center project we work on, and we believe our bespoke technical approach and various FM-approved assemblies are unique in the European market."