High expectations of data center infrastructure management (DCIM) technology have largely subsided in the past two years, with vendors and potential buyers alike settling down to make more realistic assessments of their options.
There is still a large number of DCIM suppliers in the market, and from a wide range of backgrounds – from those specialising in hardware power usage and monitoring utility tools for strips, racks, IT enclosures, cooling units and UPS like Emerson Network Power, Rittal and Schneider Electric, for example, right through to building infrastructure management (BIM) specialists and big IT players traditionally focused on IT service management (ITSM) such as IBM and CA.
A sprinkling of more specialist companies have emerged in the past few years, examples being FieldView Solutions, which concentrates on monitoring and alerting, and iTRACS (acquired by CommScope in 2013), with its strong focus on 3D modelling. Others, are geared more towards energy management. [We originally cited Power Assure as an example here, but we've been alerted to the fact that the company dissolved in October 2014 - Editor]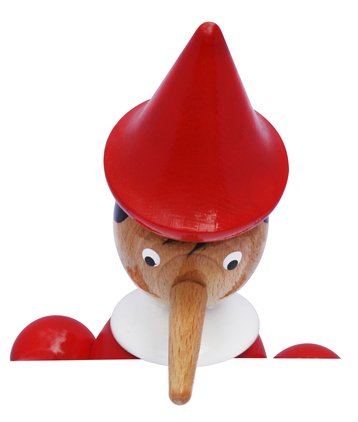 How much demand is there?
Demand and deployment are difficult to gauge. Frenzied supply-side activity has produced a vendor landscape that many feel is ripe for further consolidation. Meanwhile, the actual scale of DCIM software adoption by data center operators and managers themselves is much more difficult to know.
Rhonda Ascierto, research director of data center technologies at 451 Research, estimates that commercial off-the-shelf DCIM applications have penetrated no more than 15 percent of
mid-to-large 3MW+ data centers, though she thinks the actual level of interest is higher, with proof of concepts and pilot deployments often taking as long as 12 months to complete.
A lot of hesitancy among buyers stems from the fact that DCIM is rarely a quick plug-and-play deployment, while it can be hard for operators to pull the data they need from all of their infrastructure devices, particularly those such as generators, which are not connected to IP networks.
Jennifer Koppy, research director for data center management at IDC, agrees that most end-users continue to struggle with integration and collecting all the data they want in a single platform. u
"There are a lot of really big, expensive tools, but DCIM is like an ERP system that requires everybody to be marching along the same path and have the same vision – and that has slowed down adoption," she said.
Many of the large cloud service providers and internet companies that on paper stand to gain most from DCIM appear to have developed their own internal tools, or are loath to reveal which commercial off-the-shelf DCIM products they have deployed.
One exception is social media networking giant Facebook, which publicly announced in January 2014 that it is using CA's DCIM application to gather millions of energy-related data points from physical data center and IT resources across its global footprint, to help it improve its power efficiency as part of its broader Open Compute Project.
Big boys build their own
There may be good reasons why it makes more sense for cloud service providers to build their own DCIM platforms from a cost perspective, primarily due to their scale and the associated licensing expense, though Ascierto argues that in terms of DCIM monitoring – and maybe ITSM too – it is still often cheaper, quicker and easier to use third-party software.
The service-oriented world of cloud and colocation turns out to be a boost for DCIM (see box, right), although enterprise sites also need to reduce human error in keeping track of their facilities' types of equipment.
One of the difficulties in painting an accurate picture of end-user adoption is the mosaic of different tools that can be included in the DCIM platform definition.
"DCIM is not a thing, but a category of things, like Microsoft Office, with lots of components to it," said Sev Onyshkevych, chief marketing officer at FieldView Solutions. FieldView's DCIM software targets data centers with a minimum of 5,000–10,000 sq ft (around 500–100 sq m) of colo space, though the company stresses that most of its customers are actually 10–100 times that size – mainly banks, cloud service providers and colocation providers.
"One of those [components] is ITSM, another is data center facilities monitoring, which together account for more than 80 percent of the whole DCIM side of it. Everybody is doing at least some monitoring, even if it is only keeping some data manually, or linking islands or monitoring around building management, circuits, power strips that may have currently used separate tools, and bringing those under one pane of glass."
Certainly, the fundamental drivers for DCIM implementation do not appear to have altered significantly, with operators still most keen to monitor environmental conditions and power usage while keeping track of their infrastructure and IT equipment spread across their facilities, typically for business continuity, security or SLA purposes.
DCIM is not a thing, but a category of things, with lots of components to it

Sev Onyshkevych, FieldView Solutions
Those offering cloud services, whether to their own business divisions as part of internal billing processes, or to customers under commercial hosting agreements, use that information to help with both costing and capacity management.
It's all about capacity
"The biggest driver is capacity management, and that has not changed, but the software has gotten better in terms of being more functional, easy to use and reliable, while having more analysis features," said Ascierto. "There is a lot of data coming out of smart PDUs, power meters and sensors, and at its fundamental level it is about aggregating that data across the facility and normalising it so you [the data center operator] can make sense of it."
"People are still struggling to get where they want to be with their technology," added Koppy, although she does see a lot more interest among data center operators in sensors that make it easier to keep accurate performance and maintenance data. IDC research indicates that many data centers have plans to deploy increasing volumes of radio frequency identification (RFID), wired and optical fiber sensors in their facilities over the next year, for example, as they monitor environmental conditions and improve locational tracking of equipment.
More recently, DCIM has been applied further up the IT stack, with vendors paying more attention to its integration with ITSM to enable end-to-end workflow, network and port management. Software as a Service (SaaS) based products specifically aimed at smaller facilities have emerged – Device42 and its focus on ease of use is a good example – and these are often used as an on-ramp or proof-of-concept exercise that can lead to more comprehensive DCIM deployments.
While it remains difficult to assess what size of facility would require DCIM, estimates suggest that those operating at 1MW and above could benefit in the future.