With an estimated population of 250 million, Indonesia is the fourth most populous country on earth and the largest economy in Southeast Asia. Data centers there have some ground to make up, but they are expanding rapidly.
Facilities built in Indonesia now are more reliable, and operators are working hard to meet booming demand while complying with regulations, although sourcing reliable power and trained staff remain key problems, according to Alvin Siagian, vice president and director of NTT Indonesia.

Booming demand
"Data centers built in this country prior to 2009 are Tier I and Tier II. [However,] companies are starting to [understand] the benefit of data centers. Businesses that were previously immune to frequent downtimes are starting to realize they can no longer avoid or pretend to avoid the importance of data centers," said Siagian.
This is due to developments such as e-commerce, he explained, on top of more frequent Internet use. It is now commonplace to see users in Indonesia with two smartphones, Siagian observed, and upcoming trends such as the Internet of Things (IoT) will driving further demand for reliable colocation services.
"We are having significant growth," he said of NTT Indonesia's growth in the country. From just 15 percent utilization of the first two floors of NTT's Jakarta 2 data center in 2014, increasing demand means that the fourth floor of the eight story building is currently being filled up, said Siagian. (The Jakarta 2 has 7,770 sq m of IT space). "We are picking up demand. People are starting to realize the importance of uptime," he told us.
Another consideration is stricter requirements for the financial sector, thanks to the implementation of the well-covered Government Regulation 82 of 2012 (PP82/2012), which prohibits financial data from being kept outside the country without prior approval.
The regulation calls for each vertical industry to adopt its own set of rules. This was cast in stone in November 2016 when the Financial Services Authority of Indonesia introduced its own sub regulation called IT Risk Management, that adopts PP82/2012 in its entirety. While this certainly have the effect of increasing demand, it also increases the requirements on local data center operators.
"Data centers [serving the financial sector] must also abide by the banking rules and must meet IT compliance rules. A lot of providers are not prepared," he concluded, noting that this includes the ability of the Financial Services Authority to audit the outsourced data centers of banks and insurance firms.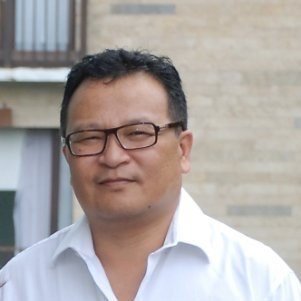 The power infrastructure
We previously reported on Indonesia's unstable power supply, with rolling blackouts to make up for shortfalls. This is a major point of concern, and uneven electricity distribution was seen as the main challenge in Indonesia by an earlier IDC data center index of the Asia Pacific.
With a country-wide undersupply and an electrification ratio of just 74.4 percent, the energy situation is compounded by Indonesia's complex geography with thousands of islands, and increased consumption that has surged by as much as 50 percent  in the decade up till 2013 due to an emerging consumer class, according to a report by Power.
Indonesia has a country-wide undersupply, and some companies are building power stations for their own facilities
This will be further strained by an unprecedented degree of urbanization and industrialization that is expected to see substantial growth in demand over the medium term averaging 7.4 percent per annum, according to a 2013 report (pdf) by PricewaterhouseCoopers. The power issue cannot be resolved overnight, and on-the-ground changes are likely to be scant due to the complexity of the challenge.
This is not to say that the government isn't cognizant of the need to address the power crunch. The government is working to reduce energy and fuel subsidies to free up more of the budget for infrastructure - and now has an ambitious expansion plan that entails the construction of 291 generation plants, over a thousand substations, and 47,000 km of new transmission and distribution lines, according to a report by the Lowy Institute for International Policy.
While that is in train, companies can build their own power stations for their facilities, and Siagian hopes power privatization could ease matters. At present, state-owned utility Persero-Perusahaan Listrik Negara (PLN) remains the sole purchaser of power output and has a monopoly on the transmission system.
In the meantime, providers have options in the form of independent power stations, such as DCI Indonesia's JK1 data center which has access to the power generating plant in Cibitung Industrial Estate. For now, the issue is also being actively addressed with trillions of Rupiahs (IDR1 trillion = US$75M) already being pumped into power infrastructure, and is one of the areas that the Jokowi government is keeping a close eye on.
Colocation costs
Costs in Indonesia can be deceptive, says Siagian. Thanks to the the comparatively low cost of land and building in Indonesia, it can look a lot cheaper on paper to build a self-operated data center than to go down the outsourced route.
In fact, merely tallying up the land and building cost does not offer a realistic representation of the TCO (total cost of ownership), said Siagian. This is because such an approach leaves out the cost of ensuring uninterrupted power, the cost of hiring the skilled manpower to operate the data center, and the business cost of outages with sub-par uptime.

Staff and SLAs
The importance of hiring professionals with the right operational experience cannot be overemphasized. Drawing upon his decades of experience in the IT field, Siagian noted: "Data centers used to revolve around M&E (mechanical and electrical infrastructure) in the past. But running a critical data center today, we need to understand the IT side of it. Where do you put your server, and how do you scale it up [or] scale it down?"
There is also room for outsourced data center operators to improve, too. "Some of your applications, or lines of business don't need a high level of uptime. You need to know how you benefit your client so that you can scale up and down," he said. Siagian also pointed to private cloud infrastructure such as hyper-convergence with its power dense hardware, and said: "It is about scaling up, and yet being able to maintain the uptime."
It was evident that Siagian is passionate about hard deliverables such as uptime. NTT Indonesia is a member of the Association of Data Center Providers (IDPRO), which is currently working with the government to help design a framework for standards and service level agreements (SLAs) that can be used by the industry.
"I [would] rather work by offering an SLA, and standing by it. Tell me what your penalty is, and let me prove it to you," said Siagian.