Data centers in Singapore will continue to be in demand, with increasing demand driving growth across multiple sectors, according to Bruno Lopez, CEO of ST Telemedia Global Data Centres (STT GDC).
After some rapid growth, STT GDC's portfolio includes six data centers in Singapore, and many others across the region. As the DCD>Zettastructure event in Singapore approaches on 20-21 September, Lopez gave us some insight into the local market.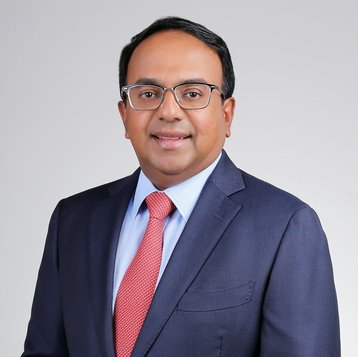 Building the foundation
"[STT GDC] provides the secure, reliable datacenters which both public and private sector firms can use to house their applications and digital services. In addition, our cloud enablement company, STT Connect, offers flexible cloud computing services which can be the compute or storage on demand service layer," said Lopez. STT GDC operates a mix of self-owned data centers and shared facilities from various joint ventures.
However, Lopez is clear that success is not just a matter of having the largest footprint, but an intimate understanding of local markets and a stringent adherence to standards: "STT GDC is committed to innovation and high standards of excellence in infrastructure and service, where we work with local and international certification bodies… for operational sustainability [and] optimal data center performance."
He ticked off the list: accreditation by Uptime Institute, conformance with the threat and vulnerability risk assessment (TVRA) guidelines of the Monetary Authority of Singapore (MAS), qualifying for the green rating system by BCA-IMDA, international standards such as LEED, TIA-942, and ISO 27001 and Level 3 of MTCS SS 584 certification for the company's STT Connect business.
"This is the most stringent of cloud requirements demanded by enterprises with high impact information and this standard seeks to spur cloud adoption across industries and is a key driver in Singapore's Smart Nation initiative," he said of the last two certifications.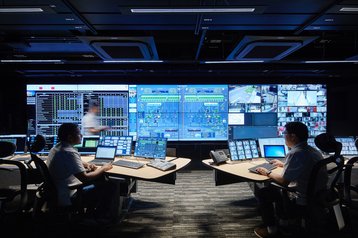 Growing with fintech
Technical capabilities aside, it is no secret that competition is intense in the data center space. Last year we understand a traditional incumbent, Singapore-based Mediacorp, considered selling its 1-Net data center unit.
Looking for growth opportunities, Lopez has his eyes on the Singapore government's Smart Nation initiative which he sees driving demand for more capacity: "In working towards the Smart Nation vision, the Singapore government has been ramping up efforts to harness digital technology and leverage big data to support better living. This effort has seen broad support across the entire ecosystem which supports the digital services, including infrastructure."
Another area of interest is the burgeoning financial technology (fintech) space; Lopez credits a wider push from various market players and government support for creating a thriving fintech ecosystem.
These areas require robust infrastructure and security, explained Lopez. STT GDC has invested in anti-crash and anti-blast barriers at its greenfield STT Defu 1 data centre, and the inclusion of 2N redundant cooling.
In the meantime, Lopez says STT GDC's Tai Seng datacenter facility has several financial service firms that are leading the market and delivery innovative services and solutions in this market space, and includes banks, insurance companies and algorithmic trading companies.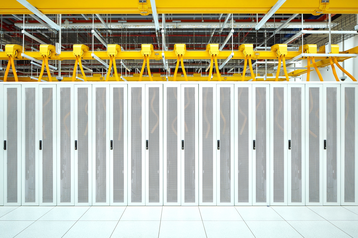 Hyperscale providers and enterprise
Hyperscale cloud providers may be considered anathema to the colocation business, but Lopez has his eyes on them. Even hyperscale providers face the "build or outsource" decision that traditional businesses face, he points out.
He notes that hyperscale operators such as AWS, Microsoft and Aliyun are consuming large amounts of colocation and data centre capacity in Singapore and elsewhere throughout the Asia Pacific region. Ultimately, the decision comes down to to economics, the need for geographical separation, and simply the need to have resources available quickly.
Meanwhile enterprises are grappling with an increase in the amount of information generated, leading to heightened demand for network, compute and storage resources, and pushing organizations towards a hybrid IT infrastructure.
"Many of [the applications] will go into colocation facilities since they offer a higher level of resiliency, greater network choice and more secure environment as compared to the typical enterprise datacenter. These applications will require both colocation services and robust cloud services," he said.
Organizations that need direct access to public cloud providers can also do so with the STT Connect service that STT GDC offers. 
Ready for the digital era
Digital content is now more important than ever, said Lopez: "From the consumer's perspective, digital media's influence is growing and it has disrupted the established norms of the print and broadcast industries," he said, "and this can be seen not only in how digital media is consumed, but also in how it is created."
"One side effect of this increased amount of data is that it requires additional infrastructure to store and utilize the data. This is one of the primary reasons why the digital media landscape is driving demand higher for quality infrastructure," said Lopez.
He described the company's STT MediaHub data center as providing crucial support to leaders of the digital media space: "We feel that this strategic location is a critical component of the infrastructure supporting Singapore's growing digital media ecosystem."