Huawei wants to be a top cloud player and establish one of the five major clouds around the globe. This bold proclamation was made in the opening keynote of the annual Huawei Connect 2017 cloud conference held in Shanghai this week.
"The cloud is a cornerstone of the intelligent world. Clouds around the world will begin to converge – becoming [increasingly] centralized," said Guo Ping, Huawei's rotating CEO. "In the future, we predict there will be five major clouds in the world. Huawei will work with our partners to build one of those five clouds, and we've got the technology and know-how to do it."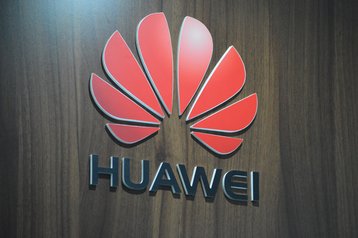 No idle boast
This may seem like a particularly preposterous claim, given that most people don't currently associate Huawei Cloud with top cloud platforms such as Amazon Web Services (AWS), Microsoft Azure and Google Cloud, or even other China-based competitors such as Alibaba Cloud.
Yet there is no question that Huawei as a technology company has made quiet but substantial inroads into the enterprise over the last decade. Guo runs through the statistics: 197 of the Fortune 500 globally and 95 percent of the top 1,000 companies in China use technology from Huawei in some form or other. The company also has 20 security accreditations, a prerequisite when doing business with large enterprises.
Organizations that have partnered with or bought into Huawei were given airtime in front of a 6,000-strong crowd – with more tuning in via Internet streaming. It was a veritable smorgasbord of organizations from around the world as representatives from DHL Group, CERN, King Mongkut's Institute of Technology Ladkrabang, the Commercial and Industrial Bank of China (ICBC), and even a division chief from the Traffic Police Bureau of Shenzhen took to the stage.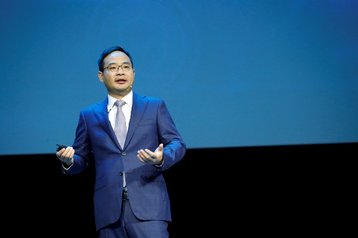 The top cloud
Yet the breadth of Huawei's reach does not change the fact that the public cloud is a highly-competitive landscape, with juggernauts such as Google Cloud committing as much as $30 billion in investments over the next five years into data centers alone - and still seen as an also-ran compared with AWS or even Azure. How does Huawei intend to compete with that?
While company executives side-stepped questions about whether Huawei was referring to the public cloud, private cloud, or even the hybrid cloud, a clearer picture soon emerged. Given that Huawei's own press materials highlighted how its public cloud and private cloud shares a unified architecture, perhaps Huawei really wants to be the hardware and solutions provider for cloud deployments all over the world.
"Due to data sovereignty concerns, it would not be possible for any one organization to serve the entire world," said Zhang Yelai, the president of the Huawei Cloud business unit at a press conference. Instead, he described a network of cloud providers around the globe running its cloud platform.
"It doesn't mean we are building a cloud platform like Microsoft Azure or AWS. Due to the different requirements around the globe, such an alliance [where we work] with partners, will be better positioned to serve disparate users," he said, comparing it instead to the various airline alliances.
Partner ecosystem
Though Huawei's products are very strong, we still have limited knowledge of industries. What we set out to do is to achieve success together

Guo Ping
In a sense, what Huawei is doing is positioning its cloud offering as Microsoft once flogged Windows, except in reverse by offering the Infrastructure-as-a-Software (IaaS) and Platform-as-a-Software (PaaS) instead of an operating system. And working with telcos and other service providers to deploy and operate the Huawei cloud.
"Though Huawei's products are very strong, we still have limited knowledge of industries. What we set out to do is not to disrupt industry companies What we set out to do is to achieve success together," explained Guo.
This approach explains the pains with which Huawei has reiterated the importance of its partners. Indeed, Huawei being a trusted partner is a recurring topic throughout the conference, while video clips played before the daily keynote sessions drew attention to how Huawei is happy with just 1 percent of the pie, leaving the remaining 99 percent for its partners.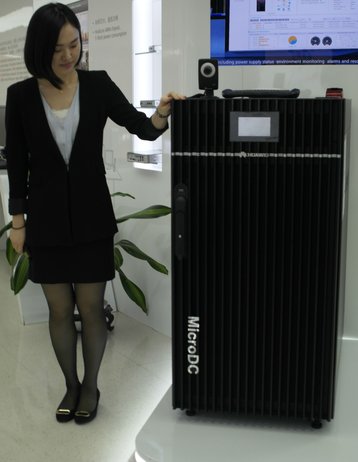 Pushing the edge
Yet how can Huawei persuade them to go for its infrastructure hardware, considering that cloud providers and enterprises are either moving towards custom-built servers like Google Cloud and AWS are, or towards cheap white-box servers paired with cloud software. It turns out that the company has a plan: by offering irresistible efficiency and performance with its cloud hardware.
In a cryptic-sounding media briefing session titled "boundless computing", company executives talked about the company's strategy to push for higher performance in the cloud. Among other things, this includes accelerating input/output channels across both storage and the network, developing new scale-up computing capabilities, as well as leveraging a wide array of dedicated processing chips to overcome slow improvements in CPU performance.
Huawei also announced a new feather in the cap that was just developed. The hardware-based "Atlas" looks set to turn conventional data centre hardware on its head with the ability to assemble hardware pools of CPUs and GPUs on-the-fly. Coupled with (upcoming) pooling orchestration software, it could theoretically allow new cloud services or artificial intelligence (AI) capabilities to be rolled out in minutes based solely on their requisite computational capabilities, not the limitations of servers.
What's next
What's next for Huawei? The company is quick to acknowledge that its user interface is in need of improvement.
"One of my greatest concerns is how to improve the customer experience at a faster pace. I think this is important. We are determined to provide the best experience, and this is one area that the cloud business unit is working on," said Guo.
Speaking right after a media conference, Prof. Dr. Suchatvee Suwansawat, president of the King Mongkut's Institute of Technology Ladkrabang in Thailand gave a candid perspective on Huawei's competitive edge.
He said: "[Huawei] can do things such as [another top IT vendor], but at half the price. And sometimes it's not even the price, but the willingness over their US competitors to customize their solutions for you. Flexibility helps the Chinese company win every time."
With 75,000 employees dedicated to R&D, if anyone can pull this off, it would be Huawei.