It is no secret that Google has plans to go toe-to-toe in the public cloud space with the likes of Amazon Web Services (AWS) and Microsoft Azure, and is in the midst of a massive expansion of its Google Cloud Platform with 12 new regions to be rolled out over a span of two years.
And despite criticism that Google's public cloud is lagging behind the competition, the renewed focus will see cloud regions established in Tokyo, Mumbai, Singapore and Sydney by 2017 in the Asia Pacific region – or a quintupling from its Eastern Asia region served out of Changhua County, Taiwan at the moment.
To manage the new regions, Google earlier this year hired long-time AWS executive Rick Harshman to helm Google Cloud here, who first served as the head of AWS in India and was the head of ASEAN (Association of Southeast Asian Nations) for AWS before stepping over to Google.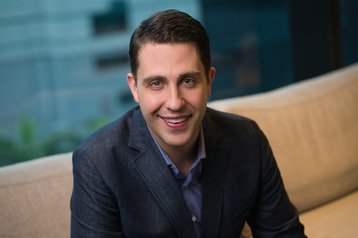 Gunning for the enterprise
Now the managing director of Google Cloud in the Asia Pacific region and Japan, Harshman told DCD that the new Google Cloud regions will be welcomed by enterprise customers, and a boon for companies and developers looking for low latency access to their data and cloud applications.
In particular, the new Singapore region will allow companies running applications on Google Cloud to serve content faster to their installed base in Singapore and Southeast Asia, he said. But how are enterprises in the Asia Pacific using Google Cloud at the moment, and why should they even consider Google's public cloud platform?
"We see our managed services used for daily processes such as website and application hosting, identity and access management and storage, in addition to creating new value," said Harshman. "Once a company is using our cloud services, data silos are broken down which opens up new possibilities for using our data analytics services to build better insights and make decisions faster."
He pointed to Google's track record in open-source and how it had always built for a multi-cloud world from the beginning, drawing attention to the Kubernetes container management system that was originally designed by Google and released as an open-source project as proof of both.
"Containers are a key piece of enabling companies to apply a hybrid cloud strategy. They are able to run their applications on premise as well as with other cloud providers," he noted.
Harshman also alluded to how some public cloud providers that coerce customers into a contract by offering varying levels of discounts to customers that prepay or commit to a fixed usage term. He said: "There is no contract lock in, customers are free to come and go as they choose."
Of course, it is arguable that Google is playing a far deeper game in maneuvering itself as the de facto cloud platform for businesses, as it seeks to entice enterprises with both collaboration and productivity services that appeal to users and public cloud offerings for IT departments.
"Google Cloud offers a number of services to enterprises. We are seeing companies use them in various combinations to increase productivity and digitize their business operations," said Harshman. "Businesses of all sizes and industries are deploying G Suite, our suite of collaborative business applications for internal communication and document creation to Chrome and often pairing that with Android hardware for employee desktops, mobile devices and video conference systems."
Two is better than one
While Harshman did not confirm it, it is likely that at least one of the zones for the new Google Cloud region in Singapore will run off its second data center that is currently being built there. As we reported previously, the new multi-story data center is constructed adjacent to Google's first data center in Singapore, and is scheduled to come online starting from mid-2017.
AWS and Alibaba Cloud already have at least two facilities in Singapore. Will this make the Google Cloud less attractive?
Yet competitors such as AWS and Alibaba Cloud are already operating out of at least two facilities in the country each, and from different parts of the island to boot. When quizzed on whether this will reduce the attractiveness of the Google Cloud in the region, Harshman pointed to the performance of the Google Cloud Platform as a factor that will attract users.
"The number of data centers a provider has is often mistakenly considered a direct measure of the provider's value. It's the components, efficiency and network of a cloud provider's data centers that have a major impact on performance," he said. "Speed and reliability comes from not just how many data centers a cloud provider has, but also what hardware and software the facility is comprised of and the physical infrastructure that connects them."
Left unsaid is how cloud providers such as AWS, Alibaba Cloud and SoftLayer, unlike Google Cloud's soon-to-be-launched Singapore region, are not operating out of their own data centers in Singapore. To underscore his assertion of better performance, Harshman highlighted various investments that Google has committed to data center physical infrastructure in the Asia Pacific.
"In addition to the new regions coming online in Tokyo, Mumbai, Singapore and Sydney, we have also launched three undersea cables in the last few months with faster speeds and higher capacity than ever before," he said (We have previously reported about them here, here and here).
"One of the strongest differentiators Google Cloud offers over other providers is its unparalleled network. Even without a region in Singapore currently, we are still often able to offer our customers better performance because of our custom-built, world class infrastructure spanning the globe," said Harshman.
Indeed, at a separate media briefing by Google two weeks ago, Lucas Ngoo, the CTO of Singapore mobile classifieds startup Carousell said Google had won his team over from another cloud provider due to the latter's affordability and the strength of its network performance.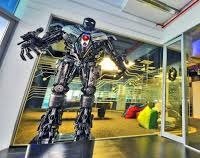 A stronger Southeast Asia presence
Finally, there is little question that the new Google Cloud region in Singapore will be a boon to Southeast Asia countries, considering the strong connectivity that Singapore has with its neighbors.
"Google's investment in a Cloud Platform Region in Singapore will make Cloud Platform services even faster and more reliable for customers in Singapore and surrounding countries, enhancing differentiators that are already motivating companies to choose Google as their partner," said Harshman.
"By opening a dedicated Cloud Platform Region in Singapore, we're bringing Google's compute power and services closer to customers and end-users in APAC. Singapore customers will see lower latency and other APAC countries will see a measurable difference as well."
Hong Kong Data Center Week 2016 takes place from 7 to 11 November 2016, and is supported by the Office of the Government Chief Information Officer (OGCIO) and other major industry associations and technology leaders.
The week will feature data center tours, data center-specific training, the 3rd APAC DCD Awards Ceremony and Gala Dinner, as well as the 7th DCD Converged Hong Kong Conference & Expo where end-users can apply for complimentary passes. Click here to apply.