The smart city, built on and around the Internet of Things (IoT), is an interconnected network of devices that gather, store, and share data while communicating with one another to improve efficiencies across a variety of functions. Smart grids, on the other hand, utilize the same IoT concepts, but in the energy grid space where two-way communications between the utility company and the end customer can improve provision of energy where and when it is needed.
Fred Tanzella, CTO of Green House Data, defines the smart concept well. "By providing power to cities via a smart grid," Tanzella told DCD, "cities can communicate loads, minimize costs, restore power faster after a disruption, and integrate renewable energy sources, and provide reliable operations in multi-carrier networks."
In Tanzella's opinion, the smart grid promises to let data centers take advantage of energy price arbitrage by moving loads between geographical areas served by different different utilities. He says energy costs fluctuate across the countries and time zones. "Running mission critical applications in time zones that are not in peak power times provides a methodology for saving cost and energy. Renewable energy sources that the Smart Grid will have access to will allow data centers to supplement peak power requirements efficiently."
Street smarts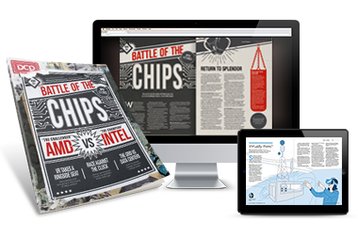 Neetika Sathe, director of advanced planning at Alectra Energy Solutions, agrees that the smart grid can transform data centers. IT is changing quickly, and many data centers around the world are outgrowing their existing capacity to power and cool IT systems. When connected to a legacy distribution system, these data centers need to upgrade or replace their power networks, transformers, switches, UPSs, cabling and connectors. This requires power shutdown for the data centers, which poses added cost.
Sathe elaborates: "Energy costs represent the single largest component of operating expense, and a potential barrier to future expansion. Also, while the level of power quality and reliability offered by legacy distribution systems are acceptable for the majority of customers, voltage and frequency fluctuations, harmonics and short-term power outages can have costly and disruptive effects on data centers."
Distributed energy storage and generation, and microgrids offered by smart grids, are seen as complementary or alternative solutions to meet data center energy requirements, Sathe says. "Smart grid technology can enhance reliability and also offer local, distributed energy solutions to keep a data center running even during outages.
"Using a smart grid allows for the diversification of energy resources that make up a data center's onsite generation. They also allow data centers to improve the ROI on assets that traditionally have been sunk costs (that is, most data centers relied on natural gas generators for resiliency). Using energy storage allows for the increased utilization of the asset for other functions like ancillary services, disaster recovery, etc."
Eric LaFrance, senior trade commissioner at Hydro-Québec says: "We are slowly replacing the human brain with machine decisions, which will require far more electricity." He suggests that blockchain, the distributed ledger technology behind the Bitcoin currency and other systems, can replace human validation in finance, "because it is more efficient and more hacker-proof."
LaFrance says self-driving cars are another example of how we are replacing human decisions by machine intelligence because, in his opinion, it is more reliable. "This new way of doing things will require a lot more energy because we will need places to store massive amounts of information and servers to make these decisions for us."
What's more, LaFrance says power utilities and data centers can meet in strategic partnership on integrated micro-grids and demand response, but mainly during peak periods. "The utility will be able to save a lot of money when, during peak periods, it can rely on customer generators, batteries, or power production facilities, instead of buying expensive energy on the spot market. Hydro-Québec is already a leader in this field and will seek nearly 1,000MW from its industrial and commercial customers during the winter peaks." LaFrance says decentralized energy production, coupled with large battery packs, will ensure data centers are online when their utilities are down.
Decentralized power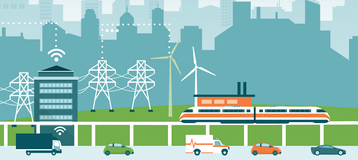 But smart energy does not come without its challenges, as Tanzella pointed out. "There are indeed current concerns or hot topics for data centers when it comes to smart grids. Data center managers have historically been tasked to maintain power and cooling for mission critical applications regardless of the power bill. Dynamically migrating these loads across geographic regions is simple in concept, but can be difficult in practice."
Tanzella says the more risk-averse data center managers will likely be slow to adopt, but as the technology and software becomes more prevalent, data center managers will embrace the smart grid's functionality.
LaFrance says in the future we will see more small edge computing facilities responding to the always-growing proximity demand for IoT, mobile devices and other low-latency needs. He added: "Large hyperscale facilities should be located further away from dense areas to avoid the growing demand and pressure on utilities that are located near dense areas, which minimizes a utility's investment due to the lack of space and power. Large hyperscale operators should, and hopefully will, also base site selection decisions on criteria that mainly consider the use of renewable energy."
On the power network side of data centers, Sathe says the trend could be towards meeting energy requirements of data centers in a decentralized fashion.
"The data center of the future could be fully integrated with the grid in a way that enhances the local resiliency and reliability. For those data centers where reliability is the number one priority, being connected to the bulk grid while having their own distributed energy resource (DER) would be advised. They could also participate in transactional energy markets to stack up values of the smart grid assets they own."
As DCD has found in its own events, data centers will be fundamental to moves towards smart cities, as well as smart grids.
This article appeared in the August/September issue of DCD Magazine. Subscribe to the digital and paper editions here.