Earlier this week, the world's largest retail colocation company announced a $1 billion joint venture with Singapore's state-owned investment fund to target hyperscale companies in Europe.
Eric Schwartz, Equinix's chief strategy and development officer, explained to DCD what the partnership with GIC entails, why this doesn't mean the company is fully embracing wholesale, and what is different about 'xScale' data centers.
The chosen 12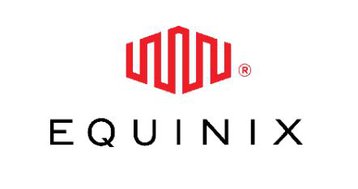 "The relationship we have had with the hyperscale companies so far has been been very much about their interconnection platforms, a lot of Edge nodes and the like," Schwartz said. "But then we would sit down with them and they would talk to us about need to deploy a large zone and would say, 'can you help us?'
"And, generally, Equinix would say, 'Sorry, you know, we're not positioned to do that.' On the one hand, you have a customer asking for help, you don't want to be in the position of saying no. On the other hand, if they are asking for help, that's an opportunity."
Equinix's core business model relies on selling space in racks and cages to thousands of different customers, and then charging for the interconnection between them. That approach is not expected to change, and the company repeatedly cautioned that it was not fully embracing wholesale.
"Our strategy is still very focused on the retail and interconnection, we are comfortable that we can support these xScale facilities in dealing with a limited number of customers," Schwartz said, with xScale only available to 12 hyperscale companies.
"The next wholesale customers - say numbers 13 through 100 - they're also extremely large, sophisticated and demanding customers, and to take on the complexity of that many more is something that we didn't want to make the investment in right now. And so by limiting it to the 12, we limited the impact and change that we're going to have to absorb in the main business."
The 12 companies are all hyperscale giants, although Equinix declined to share the full list, citing customer confidentiality. In its announcement, Equinix revealed that the 12 included Alibaba Cloud, Amazon Web Services, Microsoft Azure, Oracle Cloud Infrastructure and Google Cloud, while Schwartz also mentioned IBM and Tencent during our discussion, along with "at least one company from Europe."
Schwartz insisted that limiting the number of cusomers would not limit xScale's growth. "I think we're going to have trouble keeping up with the demands of the 12," he said. "Even if that means curtailing the size of the opportunity to a small degree, the opportunity is still plenty large to where we're not suffering."
Those 12 companies spend billions every year building their own infrastructure, and turn to various other companies to meet their rapidly growing needs, including Digital Realty - which offers a similar approach of wholesale halls near retail colo sites.
Equinix's reluctance to make drastic changes to its core business model was also why it turned to GIC for money. "Equinix could have gone out and, sold shares or just borrowed the money," Schwartz said. "But we wanted to maintain flexibility for Equinix as a company to continue to build the existing business, which is growing at a good rate and generating good returns, and remains the core of the company - it's still 10 times or more the size of what we're doing on the hyperscale side."
The joint venture will see - subject to regulatory approval - GIC invest $1bn in return for 80 percent of the joint business, while Equinix will sell its London LD10 and Paris PA8 IBX data centers to the JV. Then, additional xScale data centers are expected to be developed in Amsterdam, Frankfurt (two sites) and London, all within 500 meters of existing Equinix IBX data centers.
"At the announcement this Monday, we said it's $1bn or more. It will be more," Schwartz said.
The six xScale data centers are expected to provide approximately 155MW of power capacity combined, with each location consisting of several data halls. "Each hall will be sold only to one customer. The way that they're designed currently is for each site to have between two and four customers - there's nothing that would stop us from selling the entire site to one customer, but our initial approach is to have at least two, no more than four."
A change in temperature
With the halls fully run by a single customer, that allows for a level of customization that would not be possible in a normal retail environment.
"In a facility where we've got 100 customers, you can never get them to agree on what the temperature range should be, because each of them has different expectations and different equipment," Schwartz said. "In an xScale facility where you've got two customers, and they're segregated by halls, then we can have that discussion very directly of them both accepting a certain temperature range, so we can run the facility more efficiently.
"If you operate at a higher temperature range, then you can get better efficiency, and lower power consumption and therefore lower cost."
Another change is the cabling infrastructure: "Normally, we would install that throughout the data center, and all cabling would run through our infrastructure. With xScale, we can allow them to design the cabling infrastructure within their space, and then meet us at the entrance to the building."
Then there's the security, as "the cloud providers in general have higher expectations of security than you would expect in a regular high security data center. They want to integrate the security system in our facilities with their own systems globally, because they're monitoring every one of their facilities around the world."
Schwartz said that it would be no challenge for the company to provide liquid cooling - say for Google's third generation TPUs - but added "it's not something that we're doing today... it's talked about more than it's actually done currently."
The level of customization is an evolving process, Schwartz said: "If you walked into the first two, which are live and operating today in Slough and Paris, you wouldn't see as much of the differentiation as we expect to do in the next four that are in design and construction."
After those four, Equinix has plans for many more. "Our first estimate that we put out was about $5 billion of investment over several years. And if all goes well, it could be more," he said. "We have opportunities for the next step already in the pipeline, some in Europe, some in Asia, some in the Americas."
The $4bn+ for those regional expansions could come from GIC, or other partners - but Schwartz is confident that getting capital from banks won't be too difficult: "The banks like the credit ratings of all these customers, it was surprising to me that a couple of the hyperscalers don't have credit ratings, because they don't have any debt."
With this in mind, one can see why Equinix is not alone in trying to win the business of these ridiculously wealthy, aggressively expanding hyperscale companies. There are many aiming to build large data center halls for large cloud companies, but Schwartz believes only a few will be able to pull it off.
"This turned out to be extremely complex, we're multi-currency, multi-country, we've got multiple customers that were migrating from existing Equinix's contracts to the xScale contracts... and we learned that that complexity is only worth it if you can do this at a large scale.
"I think a lot of people in the industry talk about doing this and say, 'Oh, I'm going to access third-party capital to develop data centers.' And the fact that they're not necessarily as large as we are and not positioned to execute on a global basis in parallel, I think is going to be a significant obstacle. So my prediction is you won't see many more of these; not because it's a bad idea, but because it's difficult, and you need to be able to do it at scale."