Public cloud providers such as Amazon Web Services (AWS) and Microsoft Azure get a lot of the limelight these days, with regular announcements of new features and data centers builds. Their flexibility and ease of provisioning make them highly popular with startups, small and mid-sized businesses, and increasingly, enterprises customers experimenting with non-mission critical workloads in the cloud.
At least one data center provider though, is working hard to persuade enterprises to move the lion's share of their infrastructure to the cloud. Indeed, a massive upgrade of NTT Communications Corporation's Enterprise Cloud was quietly rolled out in Singapore last week that offers not just the agility and flexibility of a multitenant cloud environment, but dedicated bare metal and virtualization options to let enterprises migrate core ERP and middleware applications into the cloud.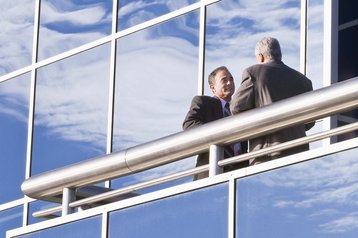 Custom cloud dashboard
Importantly, a custom cloud management platform functions as a central dashboard to manage everything, and NTT Com says it can even work with third party public clouds. This positions the platform squarely at enterprises and businesses looking to build a hybrid cloud for an optimal blend of compliance, control, scalability and cost.
Enterprise Cloud 2.0 was first launched in Japan in March, with plans for a gradual rollout to the various Enterprise Cloud nodes around the world. Now available in Singapore, customers in the region can expect to see Enterprise Cloud 2.0 made available by the end of 2016 in Australia and Hong Kong (Q4 2016).
To learn out more, DCD spoke to Steven Neo, the executive vice president of the global business solutions division at NTT Singapore.
"Enterprise Cloud is NTT Com's cloud offering that is available in 14 locations and 11 countries. We started with Enterprise Cloud 1.0 back in end-2012, and it was offered as a multi-tenanted, self-service platform where customers could procure virtual machines on the fly via a portal," explained Neo to DCD. "This year, we have moved on to enhance our Enterprise Cloud with 2.0, which will support both traditional ICT and cloud-native ICT."
While Enterprise Cloud 1.0 relied on VMware's vCloud Director solution to provision resources, Enterprise Cloud 2.0 offers a lot more, according to briefing documents DCD saw. For example, both hosted private deployments in the form of Microsoft Hyper-V or VMware vSphere, and also supported bare metal server access, making it easier to migrate on-premise infrastructure to NTT Com's private cloud without having to re-architect them.
Enterprise Cloud 2.0 also facilitates the building of a cloud-native infrastructure with its support for third-party clouds such as Windows Azure and AWS, and its own multi-tenant private cloud build using OpenStack and Cloud Foundry. Organizations can make Enterprise Cloud their own with access to APIs (Application Programming Interfaces) for Cloud Foundry, OpenStack, and other hypervisor and network-centric components.
It is easy to see that NTT Com is playing for keeps here, looking at how it has created its own cloud management platform to manage various aspects of its enterprise cloud offering. NTT Com also offers free 10Gbps connectivity between Enterprise Cloud 2.0 locations on a best-effort basis, which can be a boon for organizations deploying in multiple regions.
"Through our cloud management portal, we will be able to provide customers with a singular view, including third party clouds," said Neo. "We have a full stack of APIs. Customers can use these APIs to access the third party cloud that they are using. They can have a single visibility from the management platform."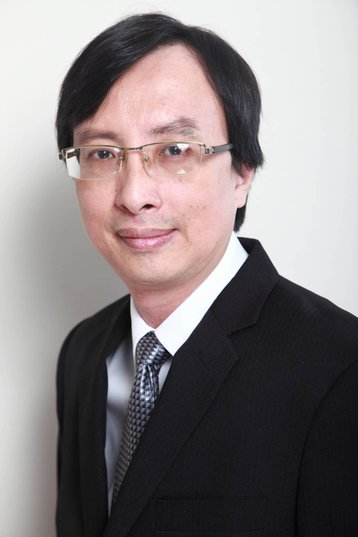 The appeal of the cloud
Of course, enterprises must first be convinced that the cloud is the way forward. So why are cloud-native deployments the way forward?
"A cloud-native [deployment] uses containers in the architecture itself. What we can see, in terms of development is that it is much faster," noted Neo. "You see it much faster than traditional software development wise, where the architecture is more complex and the development is much longer."
Neo thinks enterprises shouldn't stick with an on-premises IT infrastructure if they can help it. Specifically, he pointed to the greater reliability and instant deployment made possible by the cloud.
"You need to ensure that your infrastructure wise is able to withstand [a surge in demand]. Cloud deployments are typically in a data center itself," he said, alluding to the greater capacity and resilience inherent to data centers.
Moreover, an on-premises deployment will need to contend with the usual delays stemming from procurement and setup time for new hardware. "When you buy cloud services, you can activate the VMs [virtual machines] when you need it," said Neo.
Neo told us that cloud adoption is uneven in the region, with countries such as Singapore and Australia coming in ahead of Malaysia and Thailand. There also appears to be a preference towards hybrid cloud deployments.
"We are seeing customer preference moving towards hybrid cloud. A lot of customers who come to us ask us about hybrid cloud itself," said Neo, though he also acknowledged that some are moving to the public cloud.
Making the big move
Migrating an entire IT infrastructure over to the cloud will hardly be a trivial effort. As such, it is unsurprising that having the right skillset is one of the key challenges that enterprises in the region have to grapple with when it comes to making a move to the cloud, according to Neo.
In addition, good infrastructure and connectivity – or its lack of – can also significant, Neo said, offering an inadvertent hint as to why Enterprise Cloud is currently only available in a handful of the 140 data centers that NTT Com operates around the globe.
"I think one of the challenges is the skillset. Looking at the skillset of the people, you need to be able to do this. This is quite challenging actually. In the region itself, the infrastructure itself in certain countries is not so good," he noted. "Sometimes, the connectivity might not be as good. Some of them [may need to] implement on-premises IT [as a result]."
"Singapore has cheaper connectivity compared to the region itself. It is probably more feasible compared to Thailand and Malaysia," said Neo.
For now, a lot of enterprises actually rely on providers for their expertise to draw up plans for a successful migration, said Neo. However, he cautioned that enterprises themselves would need to determine the kind of workload they want to shift over in the first place, and be prepared to manage their own applications post-migration.
Overall, Neo is optimistic about the demand for the cloud, and that the move towards the cloud is inevitable as enterprises will recognize its value.
"We will probably need to [wait to] see how [Enterprise Cloud 2.0] performs," he acknowledged when we asked about the interest in NTT Com's upgraded cloud. "If you are looking at bigger enterprises, that run ERP system, and run some cloud native type of applications – we've had some enquiries."
"We have customers who took up both colocation and cloud services. And over the months, you see them slowly move more workloads toward the cloud, and then reduce their colocation space," he said.
NTT Communications is a headline sponsor for the 10th DCD Converged SE Asia Conference & Expo in support of the cloud evolution in the region. Hear from industry experts on case studies, future technologies and the best practices in building a cloud strategy for your business.
Business executives, managers and technical professionals directly engaged with IT, data center and cloud infrastructure may attend for free. If your company operates its own on/off premise data center(s), or if you are a significant end-user of data center and cloud services and you are involved in technology planning, procurement, implementation, and operations, then you may qualify. Click here to apply.