Costa Rica has a strong tradition in technology that dates back to the 1990s, when Intel established its first factory in the Central American republic. Today it has an ever-growing data center industry, with abundant renewable energy and a skilled workforce to meet the sophisticated and complex needs of the data center industry.
Former president José María Figueres, who was commander in chief of Costa Rica from 1994-98, made it possible for Intel to establish a foothold in the Central American nation. The company now has the largest research and development center in Costa Rica, which employs 1,900 people.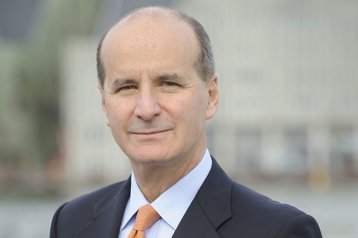 Tech pioneer
Before entering politics, Figueres was an engineer working in agribusiness. After a decade, he became Minister of Foreign Trade and then Minister of Agriculture. In 1994, he was elected President of Costa Rica, as the nation's youngest elected president of the 20th century.
After leaving office, he founded the Digital Nations Consortium at MIT, and then chaired the United Nations' ICT taskforce.
From 2000 to 2004, the former leader was head of the World Economic Forum, organizing its annual meeting in Davos, Switzerland. He later chaired the Carbon War Room, a non-profit organization whose aim is to encourage a global low-carbon economy.
Costa Rica is green: 98 percent of our energy is renewable, and we have a carbon tax to pay for environmental services

José María Figueres Olsen
Now Figueres has returned to politics as chair of the National Liberation Party, having been elected by delegates to lead the party for four years. He has a plan that, if successful, will boost Costa Rica's tech prospects and potentially position it as leader in the global data center arena.
Counting on growth and IoT
There are three principle reasons why the National Liberation Party's 2021 roadmap centers on turning Costa Rica into the world capital of green data centers, explains Figueres. "Firstly, Costa Rica is an open country – it's very interconnected with the world and has a strong technological economy. Twenty years ago, we brought Intel to Costa Rica; as a result of that investment, there are now more than 300 companies operating in the field of technology," he says.
"The second is that Costa Rica is not only a technological country, it is also green. Thirty-two percent of our territory is in national parks, 98 percent of our energy is renewable, and since 1995 we have had a carbon tax to pay for environmental services," he explains.
"The third is that in today's world, data centers and global industry are growing at about 30 percent annually, driven by the convergence of smartphones, cloud services, the Internet of Things and Big Data."
The initiative will affect both public and private sector data centers, and Figueres believes Costa Rica has the capability to build the most high-spec data centers.
"We can build the most modern data centers, with four-nines of availability and redundancy, and all they need in connectivity, cooling and energy," he says. "We are also very capable and very ready to operate the related services," he says.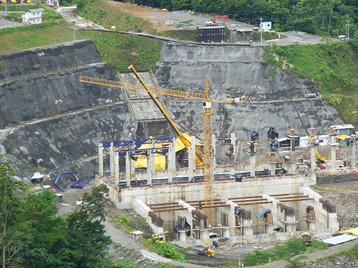 Plenty of power
Today, Costa Rica has an energy supply of 2,700MW. The demand is approximately 2,000MW and last year 98 percent of demand was generated with green energy, mainly hydropower, geothermal and wind. "We are also expanding our supply. This year the Reventazón hydroelectric project will begin to generate power and will eventually provide 300MW," he says. "The country has received a loan of more than $400m from the Inter-American Development Bank for new geothermal plants, which have the advantage of generating renewable electricity 24/7."
Costa Rica is also aiming to generate at least 250MW of solar energy within five years, taking advantage of the falling cost and increased efficiency of solar panels.
"Geographically, the country is located just 10 degrees north of the equator, so we can generate solar energy, both centrally and distributed onto the roofs of homes, buildings and factories," explains Figueres.
The country has the right attitude to compete on the world stage and establish itself as an international hub, says Figueres: "Costa Rica wants to compete, to deliver the best services, and meet all the necessary international standards. We want to ensure we have a high-skilled workforce and renewable energy that is economical enough to attract data center investment."
Despite this, global businesses may require some persuasion to trust Costa Rica as a global data center hub. Figueres believes that certification can help here. He intends to support the Certified Energy-Efficient Datacenter Award (CEEDA).
"I am absolutely convinced we need to go through a rigorous process of international certification. Only in this way can we attract market-leading companies."
The goal is realistic, he believes: "It makes all the sense in the world and Costa Rica can meet the demands of a global data center market which is growing at impressive rates."
Co-operation needed
Many bodies should be involved, says Figueres: "It is important to build a public-private partnership between global companies, the government of Costa Rica and specialized agencies in promoting foreign investment, so that together we can look for suitable solutions to each of the small challenges of creating a cluster in this type of activity."
Talks are already beginning with companies that want to know more about the initiative: "We are taking advantage of these talks to get to know their requirements better. And Costa Rica itself has national companies specializing in data centers."
He concludes: "There is a lot of interest in this initiative, founded on Costa Rica's status as a green, well-connected country with a wide range of renewable energy."
This article appeared in the September issue of DatacenterDynamics magazine. It first appeared on DatacenterDynamics.es, our Spanish-language service. This extract was translated from Spanish and edited by Peter Judge and Donatella Montrone.