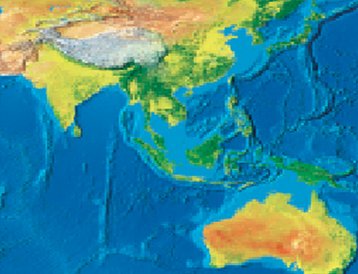 It is a well-established fact that many data center operators have been building new data centers in the region to tape into the growth in Asia.
As we reported in "What's driving the Asia Pacific Data Center Boom" in December, the proliferation of cheap smartphones and tablets is putting more compute devices into the financial reach of millions in the region, even as affordable entry-level computers make simultaneous inroads into homes and businesses.
This surge in demand has led major data center operators such as Google, Digital Realty Trust and Global Switch to set up large data centers in the region over the last few years.
For example, Google opened its data center in Singapore and Taiwan in 2013, and earlier this month announced an additional $66.4M of investment for the latter. That same year, IO also set up its first data center outside of the US in Singapore, while company CEO and product architect George Slessman have gone on the record to say that his company "has plans" to grow in other parts of Asia.
Cloud players setting up shop
Taking a step back from the heavily publicized investments of data center operators, many brand-name cloud providers have also been hard at work establishing a presence in the region to tap into the growing cloud market, too. And where the Asia Pacific region is concerned, this typically entails setting up a physical presence in the data center hubs of Singapore and Hong Kong.
After all, a recent study by IDC reported that the cloud ecosystem in the Asia Pacific region is predicted to grow at a compound annual growth rate of 67.9 percent, or higher than in North America and Latin America.
On this front, Amazon Web Services (AWS) launched its AWS cloud in Singapore in 2010, and in 2013 announced a China (Beijing) region that is offered in limited preview. On its part, domain registrar and cloud hosting firm GoDaddy started its expansion in Asia with a new data center in Singapore that same year, while Rackspace, which clocked revenues of $1.5B in 2013, launched its Rackspace Cloud in Hong Kong that year.
Even the two-year-old darling of Web developers, Digital Ocean - Netcraft says the startup had 100,000 Web-facing computers in its cloud in September - chose Singapore as its first location outside the US in the early part of 2014.
Local cloud providers remain positive
So how are local cloud providers coping, given the intensive competitive pressure from larger, extremely well-funded cloud players looking to cash in on the region?
David Loke, the founder of ReadySpace in Singapore sees his firm, which has subsidiaries in Hong Kong and China, as competing in a different market altogether. According to him, Digital Ocean makes a play mainly towards developers, while GoDaddy is focused on home and small businesses.
"ReadySpace focuses on growing businesses that needs control, compliance, and managed services," he said to Datacenter Dynamics. "We host customer's day to day systems such as ERP, collaboration, storage, etcetera."
Amy Lam, the marketing manager of Hong Kong-based PacHosting concedes that she does have enquiries from customers who make direct references to providers such as Digital Ocean. However, she notes that while there may be similarities in the services and products offered by both companies, "how customers connect with the providers" also makes a difference.
"Being a local provider, we have advantage in being close to our customers, as well as their business operation practices, such as billing preference, service package preference," she said. "For [technical] support, we support customers in Cantonese, Mandarin and English for easier communication."
The cloud comes of age
With more choices than ever, one challenge is the difficulty of differentiating between a good or lackluster cloud provider, particularly in the area of security and data privacy. After all, if Verizon's recent 40-hour scheduled downtime for its Verizon Cloud is any indication, it is that not all clouds are built to the same standards.
It was with this in mind that the Multi-Tier Cloud Security (MTCS) Standard for Singapore (SS 584) came about. Developed by the Information Technology Standards Committee (ITSC) in Singapore, the cloud security standard was put together to help businesses better understand the various cloud offerings by certifying their security practices.
Importantly, the Infocomm Development Authority (IDA) of Singapore had said that MTCS SS certification would be a mandatory requirement for cloud service providers (CSPs) that participate in the Singapore Government's public cloud service bulk tenders, which is a huge impetus for cloud providers to get certified. Indeed, two firms that announced their certification late last year are Microsoft for its Azure cloud and Office 365 platform, and AWS, which received the highest Tier 3 certification.
On his part, Loke says that ReadySpace is currently in the process of going through the audits for the MTCS SS accreditation. "We see that there is a demand for growing businesses to have more controls and compliance in place," he said. "At the same time, they require systems to be secure and available at all times."