The rise of cloud computing has led to the fastest data center growth spurt in China since 2010. The caveat is that China's own economic statistics massively overstate its annual growth rate, presently claimed to be seven percent. Not even the Chinese Premier, Li Keqiang, believes this: he has his own index, which currently estimates growth for 2016 to be three percent, so all projections have to take this into account.
Alibaba, China's e-commerce giant, is expanding its data centers vigorously. After announcing a cloud data center in Silicon Valley last year, it has launched a large cloud data center in northern China. The Internet giant also has data centers in Hangzhou, Qingdao, Beijing, Shenzhen and Hong Kong, and has about a 23 percent share of the Chinese domestic cloud market.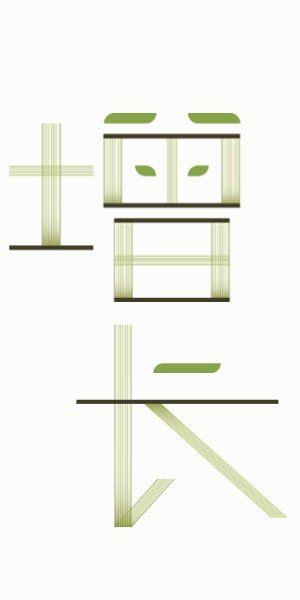 Moving to the forefront
China's move to the forefront of the world's digital economy is leading to high growth in data center space. Indeed, research from DatacenterDynamics Intelligence (DCDi) predicts this will continue for the next five years.
China Telecom, the largest Internet data center provider, has more than 320 commercial facilities available for lease all over the country, followed by China Unicom, with around 220, according to DCDi. Carriers are developing the next generation of cloud data centers in western and northern China, such as Inner Mongolia and Guizhou. China is now an evolved data center market, outstripping the other markets with which it has traditionally been associated: India, Russia and Brazil. Globally (in 2015), China represents five percent of data center space and six percent of investment. In Asia Pacific, it accounts for nearly one-fifth of data center space, trailing only global player Japan.
According to a notice released by the Ministry of Industry and Information Technology (MIIT) of the People's Republic of China, 255 data centers were being planned or built across the country from the beginning of 2011 through the first half of 2013. Among them, 23 are deemed 'mega' data centers, with a capacity of more than 10,000 racks (2.5 kilowatt/rack); 42 are considered 'large' data centers, with a capacity of 3,000 to 10,000 racks; and 190 are categorized as 'small to medium-size,' with capacity of less than 3,000 racks.
Wide distribution
In terms of location, the 255 data centers are distributed in 26 provinces, autonomous regions and municipalities. Half of the 65 'mega' and 'large' data centers are located in, or close to, energy-sufficient and cold-climate regions. A dozen of them are mainly used for disaster recovery.
Hawkins Hua, a senior analyst at DCDi who is based in Shanghai, said: "One data point we can provide regarding the size of the China data center is that 90 percent of them are the smaller ones. In regards to the energy use, mega data centers undoubtedly consume more power, but we have no specific comparison between mega and others since no local data is available for us to answer that question.
As far as electricity prices are concerned, more than 70 percent of the mega and large data centers investigated in China are entitled to large industrial electricity or direct-supply electricity policy support. The average price of electricity that charges the 255 data centers is CNY0.87/kWh. The average prices of electricity of mega and large data centers are CNY0.66/kWh and CNY0.78/kWh. Some mega facilities can even get an electricity price of CNY0.30/kWh.
State versus private?
The key question is, which type of Chinese data centers have the best record on cutting energy use and are most enthusiastic about trying to cut energy usage? "Well, we see that state-owned carriers are investing in hyper-scale cloud data centers, committed to reducing their power consumption and enhancing power efficiency," Hua wrote in a recent DCDi report.
More than 70 percent of the mega and large data centers investigated in China are entitled to large industrial electricity or direct-supply electricity policy support.
"Meanwhile, those large internet companies (including Baidu, Alibaba and Tencent) are building their own facilities by deploying state-of-the-art energy-efficiency solutions, so it does look as if China is taking these issues seriously."
Hua continued: "Data center operators or owners in China pay less attention to the monitoring of carbon emissions compared with those in other developed data center markets. The government has not yet released any policy or standard for this. There has been much discussion about potential Carbon Usage Effectiveness (CUE) and Water Usage Effectiveness (WUE) metrics, but little discernible movement on the practices front."
If the government were to issue such guidelines, one would have to ask: 'What energy systems would need to be employed to make a difference?' According to Hua: "In regards to zero carbon, I think Australia and the US are good examples to use since those governments have enacted mandatory laws for the carbon emissions of data centers."
Watch carbon emissions
The data center industry in China has no clear awareness of carbon emissions standards. Unlike the US or Europe, few data centers in China utilize new energy. The government is promoting the use of distributed energy resources (DER) to cope with power consumption problems, especially for those developed cities where data centers are concentrated.
Since there are so many smaller data centers, the question is, how difficult would it be to make the smaller data centers greener? What is needed to do so? To a large extent, it depends on the industry standard and government initiatives to force data centers (both mega and smaller ones) to adopt greener practices.
The government did enact some energy-reduction policies for the data center industry, but in environmental protection (carbon emission), there's still a long way to go. Modular data centers or containerized data centers (mobile data centers that can be driven onsite) are more appropriate types to employ when considering smaller data centers as they can be deployed more quickly and have scalability advantages.
We [DCDi] believe more policies and standards around green practices will be created and implemented. How they will be enforced will be another matter.
Hawkins Hua
These solutions eliminate the unnecessary power usage and improve server utilization as an example of 'useful work.' However, it is difficult to say what strategy the Chinese government will deploy. How important, if at all, is it that Chinese data centers implement greener, or even best-available, technology if the country is to cut energy and coal consumption?
Hua wrote: "As improving power consumption and power efficiency have become growing concerns for data center operations, the government in China has enacted related policies in regards to power consumption in data centers. The Plan for Industrial Energy Saving for the Twelfth Five Years (the 12th Five-Year Plan) states that the power usage effectiveness (PUE) of data centers should be lowered by eight percent by 2015.
"In addition, the Ministry of Industry and Information Technology proposed that the PUE of a new-build large cloud data center should be below 1.5 by year-end 2015. Given that the data center industry developed relatively late in China, the laws and regulations around the data center industry are still not sound, but we [DCDi] believe more policies and standards around green practices will be created and implemented. How they will be enforced will be another matter."
Changes in the law
So what parts of government are driving changes to laws and subsidies in the data center market? According to Hua: "In China, MIIT drives changes with laws, policies and standards for the data center industry. With respect to power subsidies, provincial and municipal governments may offer preferential electricity price for those mega data center projects."
Data centers consume massive amounts of power, and the government is well aware of the need to cut carbon emissions and the difficulty of doing so. Consistent power supply in some developed cities is a challenge. For example, the Beijing Municipal Commission of Economy and Information Technology has officially announced that data center new-builds and expansion projects in downtown Beijing are prohibited. In the future, the demand for data centers in Beijing will be fulfilled by adjacent cities, such as Langfang, and the industry will migrate to Hebei province.
The power required for data centers in China was estimated at 2.12GW in 2014, representing an 18 percent year-on-year increase. It should be noted that power measurements here include the requirements of both IT and support systems (such as cooling) within the data center. Issues with the cost and scalability of locally generated energy sources have prompted data center operators to focus on energy efficiency.
MIIT says that nearly 90 percent of the 255 data centers planned or built from the beginning of 2011 through the first half of 2013 are designed with a PUE rating below 2.0, with the average PUE at 1.73. Those mega and large data centers are designed with an average PUE of 1.48, while small and medium-size facilities averaged 1.80.
According to DCDi, facilities in China in general have better PUE ratings than the global average – both facilities built and used by end users, and those built for colocation. This conforms to the country's objectives when it comes to saving energy with data centers.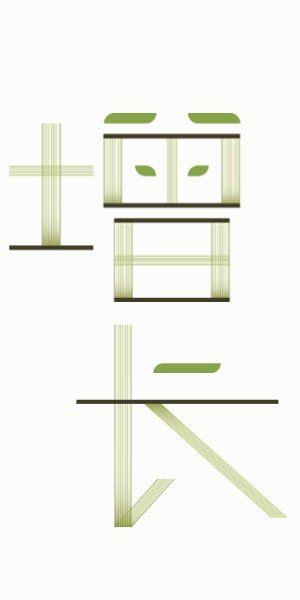 PUE is a key factor
According to the Plan for Industrial Energy Saving for the Twelfth Five Years, the target for data centers was to lower PUE by eight percent by the end of 2015; MIIT proposed that the PUE of a new-build large cloud data center be below 1.5 by the end of 2015.
In light of rising energy costs, saving energy and being green have already become key objectives of Chinese data center operators. PUE is now one of the foremost considerations when the Chinese are planning and building a data center.
On the one hand, this is closely related to the government's overall targets for saving energy and reducing emissions. On the other, being green can mitigate the problem of high energy consumption and the tightening of the power supply, lowering the operating expenses of operation in accordance with the trend worldwide. It may even help to push up the figures on Li Keqiang's growth index.
For more industry findings, or to download Data Center Colocation in China, go to DCDi Research
This article appeared in DatacenterDynamics magazine