Retailers may be one of the definitive Edge computing use cases, as organizations based around sales are crying out for tech that can make them more responsive.
Networks of stores are distributed across the world, with goods in transit between producers, warehouses, shops, and users' homes. Meanwhile, increasingly demanding customers want to buy flexibly, wherever they are, using any device they are holding.
This feature appeared in the Retail Edge supplement. Read it for free today
All this is precisely the set of benefits promised by the Edge.
"In Edge, we talk about bringing content to the last mile of your company," says Henk Iispeerd, EMEA key account manager for retail at Vertiv. "In retail it's slightly different we want your IT environment close to everything which you want to support."
But can Edge infrastructure really deliver the benefits it is promising, to retailers who are a fully distributed market sector with established ways to handle their own customers
The answer seems to be that it is possible, but Edge is forcing operators into a massive overhaul of the underlying networks - while they also have to establish new ecosystems by which those networks are accessed.
A big opportunity
The Edge covers masses of markets alongside retail, and telecoms consultants STL predicts that the total addressable market for Edge computing will grow to revenues of $543 billion by 2030. But getting there won't be straightforward.
"There are numerous commercial and technical capabilities that will need to fall into place for Edge to be realized," says Tilly Gilbert, a principal consultant at STL. "It could be that a complete rethink of the network will be needed to enable Edge computing."
Some things won't change, including a lot of traditional racks, says Anders Vasquez, telco segment director cloud & service providers at Schneider Electric: "Everything that is related to Edge computing, that will supporting the IoT and the devices at the Edge, needs to run in a data center."
But the networks delivering the Edge will divide into two kinds: "Edge data centers will be located in two types of sites - on-premises Edge, owned and operated by end users, and the network Edge, which is mostly owned and operated by service providers.
"It's a brand new dynamic, with private, public, and hybrid networks deployed under the two models. So some customers are deploying their own physical infrastructure, and they are also able to support and deploy their own private networks," he explains: "At the same time, we have service providers going after infrastructure-as-a-service type of solutions to deploy brand new networks."
Of these two, on-premise Edge deployments have probably matured faster, as they can develop somewhat in isolations, but the service providers will have to catch up, says Gilbert: "[On-premise deployments] provide a tactical opportunity to get involved in Edge computing, at least in market forecasts to 2030, but it's use cases running at the network or regional Edge that are driving the majority of the demand."
New tech, new architectures
Edge networks will include new technologies such as 5G, and fresh ecosystems, says Vasquez. "It is not going to be just about the service providers that we normally work with. It's not anymore about telcos only, it is about a lot of different players. But that's not because we're changing the world. It is just because the ecosystem is evolving."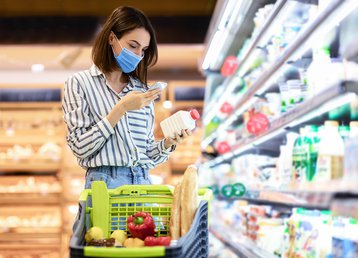 Steve Schechter, head of network architecture at the CDN player Akamai, says: "We're seeing decentralization, pushing the envelope closer to the Edge, being at the closest customer termination or customer aggregation point, whether that's in the cable or fiber head-end facilities, or a mutual building that's within proximity. We're deviating from the original playbook of how the Internet connects around carrier hotels, and pushing all that infrastructure deeper and closer."
The push to partnerships
In the end, not all stores will get great access, if they don't have the customers. Gilbert says: "There has to be a business case for investing in this infrastructure. You can't just expect to be building at sites all over the place, if there isn't the customer demand and the genuine need for this sort of performance and security."
If one provider can't justify it, they may share, says Vasquez: "We're noticing a lot of different players going after this. What we have here is that at the end, we will have a couple of different Edge players, that will be looking to work in some kind of revenue-sharing model as a business case."
He explains: "If they own the fiber optics, or the physical connection, or the spectrum, they need to monetize that investment. But at the same time, they potentially didn't have the money in order to deploy a micro data center every 50 kilometers in order to support the Edge."
Koch agrees: "In this innovation phase, partnerships are critical. But they must figure out what the benefits to the end customer are, because people don't buy technology, they buy benefits."
How will it all play out? Koch thinks it is early days: "It's still so early, that everything is really still evolving, I think we're really a way away from figuring that out. And so time will tell. 
But retailers may not get those benefits immediately. The change may have caught operators on the hop, and at least until recently, they simply could not offer all the connection points retailers needed, says Schechter: "Each country has its own unique topological challenges, and many operators just weren't positioned to accept connectivity closer downstream by the user."
Some providers simply didn't have aggregation termination points or peering routers where the customers need them, he says: "All they had was their backbone infrastructure that would get traffic from the user up to a carrier hotel.
"Throughout the US in more regional markets, the MSOs [managed service operators] just weren't there. Their network wasn't designed to have those ingress points."
This is changing, he says, and some MSOs actually want to meet retailers in more distributed locations: "We are seeing more MSOs amenable to interconnecting closer, or actually flat out requiring it, saying 'Hey, if you want more connectivity, stop meeting us in those, traditional top locations. Meet us here in this new space.'"
New meets the old
The new technologies, new locations, and new alliances are all happening alongside existing applications.
Old-school hardware-centric applications are still needed, running in data centers on premises, while the new applications are all cloud-based, where network functions run on a network layer constructed from virtualized servers.
That creates a worry for Vasquez. While doing all that, "how we can manage the older lower latency type of application?"
At one stage, telcos thought they had a ready answer in their central offices (aka telephone exchanges), says Gilbert: "Originally, there was lots of discussion about telecoms operators refurbishing central offices to make them into mini data centers and use them to support Edge functions and distributed network functions.
"But more recently, there's been pushback around that, with people saying these sites were never been designed for this, it would require significant effort to refit and refurb, and it may not be as economically viable as looking at new sites."
Schechter agrees: "Repurposing can sometimes be difficult, so it's just easier to greenfield something than try to squeeze into a brownfield deployment. Frankly, if you reuse some legacy central office facilities, you're penetrating into only one network, you don't have the reach of multiple networks."
In densely populated areas, it's viable to put resources close to end users, says Schecter: "But in some of the more sparsely populated locations, you have to have a hub and spoke strategy you have compute in a more centralized location, but maybe build your own fiber networks."