Digital infrastructure is very much in demand, with cloud demand jumping and data centers fast-tracked as businesses switch to remote working. But with the pandemic forcing billions to stay home, what impact is it having on data centers that are currently being constructed?
Singapore-based SpaceDC is currently building a central campus in Indonesia which will be powered by its own natural gas power generator. While Singapore has not barred residents from traveling, foreign arrivals to Indonesia have been banned until further notice. What is the construction progress like, and how is the hyperscale startup coping with the widespread disruptions to the global supply chain?
Planning for the unexpected
"We are still building, though there has been some delay on our intended completion time," acknowledged Nick Stavroulakis, the CTO of SpaceDC. There is no impact on the launch date, however: "We always said that we will launch at the end of Q2 2020. We are still on track based on what we have told the market. Just like we build redundancy into our data centers, we have redundancy in our construction plans."
It probably helps that the partial lockdown currently in force does not affect construction, though there are some rules and guidelines such as temperature checks that the firm is adhering to. According to Carolyn Harrington, COO of SpaceDC, the ability to keep things going can be attributed to planning, a rigorous tender process, and a strong core team.
"We have chosen internationally renowned vendors with a proven in-country team to help with the commissioning and ongoing maintenance. As part of business continuity planning (BCP), we looked at what could happen and how do we mitigate that risk. That is our job and how to mitigate that to our customers and give them the confidence in us," said Harrington.
"For the quality assurance that we need, we set up a core team that has developed data centers to international standards. Some of them use to run operations in other regions such as Sweden. We were also very specific about how we set up our in-country expertise, and we take country-specific variables into consideration to meet international standards required," she added.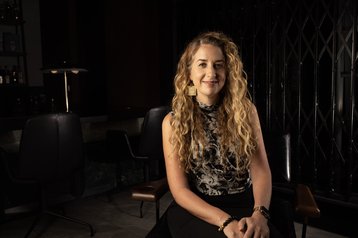 Remote commissioning
But surely the inability of Singapore-based team members to make site visits will have a negative impact? It turns out that the team sidestepped this problem by reshuffling some responsibilities and with some help from technology.
"We are leveraging our on-site operations team to give us oversight during the construction. This is a team effort and entails the shifting around of some of the responsibilities between various team members," said Stavroulakis.
According to Philip Motteram, a client director at engineering consulting firm Aurecon who is involved in the SpaceDC project, the use of video conferencing and screen sharing helped with tasks such as acceptance tests and onsite commissioning.
"The industry is doing some amazing innovation around testing and commissioning at the moment. We developed a factory acceptance test process that involves using video as an additional way of recording and validated by in-factory tests before shipping. While these tests are carried out in a new way, it offers the same outcome," said Motteram.
A similar setup can be used for onsite commissioning: "The desktop of the test computer showing the results can be shared with the team. A second Zoom call can be made with another employee using their smartphone as a portable camera to show us the relevant control panel of the equipment that we are working on."
Motteram also talked about using an in-house app that an onsite worker with a smartphone can use to populate the entire asset database. "You just wander around, find the asset, take the photo. With eight people on site for the day, we can capture all the critical equipment and structures as well. It is surprisingly fast, with some initial work to get the database in place," he explained.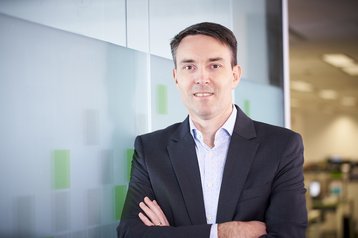 Looking into the future
But despite technology and innovative methods that can solve many of the problems around conducting factory acceptance tests and commissioning equipment remotely, some roadblocks to not being able to travel will probably take longer to solve. One of them revolves around legacy engineering software that does not play well in a work from home paradigm.
According to Motteram, while most of his organization's software is cloud-based or software-as-a-service (SaaS), but there is still quite a lot of legacy technical software that requires separate licenses. Because they might only run on specific server hardware or are tied to workstations that reside in the office, this poses problems from a workforce that is barred from entering the office.
"That is not going to be an acceptable model going forward. While some have given us workarounds to current arrangements, we will be looking for software arrangements that do not put these restrictions on us in the future. [The pandemic] has shown which vendors are flexible, and which are not," he said.
For sure, there is no question that the way the industry deploys data centers will change. Said Motteram: "We will not go back to the old ways of doing things completely. A lot of the innovations that we have developed over these 12 months or so, a lot of it will stay. Because it is proving to be a better and more efficient way to work."
"Maybe moving forward, we can eliminate 80 percent of the travel we used to do, with 20 percent being the really critical meetings with customers. So maybe it will be just two meetings with customers instead of 10 meetings. I think it will change things a lot," summed up Stavroulakis.