The data center market in South East Asia is growing, buoyed by the same uptick of mobile and tablet devices experienced elsewhere around the world, as well as a growing acceptance of the public cloud as a core infrastructure platform.
As the data center market in the region evolves and come into its own, what are some trends that stakeholders should be aware of? We asked Andy Rigoli, vice president, corporate development and strategy at Equinix about developments in the region.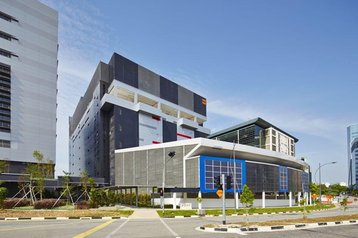 On sustainability
The push to reduce carbon footprint and meet corporate suitability goals by providers and customers alike has helped make  energy efficient practices pervasive in the data center market, he said. The industry had responded with next-generation UPS and density-specific cooling technologies, says Rigoli, along with the associated monitoring and management systems to address reliability issues.
"Data center providers such as Equinix have been constantly evaluating new green technologies such as geothermal, fuel cell, co-generation and CHP [Combined Head and Power] to increase the efficiency of building, operating and running data centers," he said.
Efficiency is but one part of the issue, of course, and does not actually address the issue of renewable energy – which can be challenging in the highly urbanized cities here, though hardly a deal breaker.
To help technology companies that are striving to reduce their carbon footprints and meet corporate environmentally-conscious goals, Rigoli says Equinix has made a concerned effort to adopt a 100% renewable energy commitment and offer renewably hosted facilities.
Public cloud adoption 
There is no escaping the fact that the cloud adoption rate is increasing, says Rigoli, and will be a challenge for traditional data centers that serve mostly on on-premises clients. Smaller companies are moving their IT infrastructure to the public cloud, while enterprises are also dabbling with a hybrid deployment.
"Companies are outsourcing to cloud service providers such as Amazon Web Services, Microsoft Azure, Google Cloud Platform, and IBM SoftLayer," said Rigoli.
Reading between the lines, it is evident that data center operators must change if they hope to stay relevant. One way would be by offering the new capabilities and services that their evolving customers will need in the new cloud-first paradigm.
On this front, Rigoli highlighted the Equinix Cloud Exchange, a service that connects customers to their chosen cloud service provider via a private line. This gives reduced latency and increased security at lower costs, he says, and gives companies one more option for their specific applications and business requirements.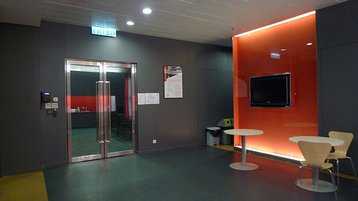 When two is better than one
Whether on-premises or in the public cloud, there is growing reluctanct to put all of one's eggs in the same basket when it comes to the area of business continuity and disaster recovery.
The result is a trend towards  heavily networked data centers and deployments across more than one site.
"The role of the networked data center is definitely growing and is here to stay," agreed Rigoli. "The networked data center will become the norm and foundation of business continuity and disaster recovery."
However, he warned that disaster recovery sites which are too close together can leave operations vulnerable to disasters such as a regional storm or outage. "Deploying in a highly networked data center gives providers the assurance of their own business continuity and ensures that is passed on to their customers," he said.
And instead of acquiring rooms full of equipment that sit idle until there is a catastrophic failure, Rigoli says enterprises are also moving to build their disaster recovery plans in the cloud. "A cloud-based disaster recovery plan virtually replicates a company's computing infrastructure in the cloud, rather than relying on earth-bound backup IT components," he said.
This interview first appeared in the Show Guide for DCD Converged SE Asia, September 15-16 2015