Ten years ago, data centers were well established, but change was in the air. As DCD's Awards mark their tenth year, some early winners tell us how things have changed, and what is going to change in future.
"There is one thing that is predictable," says Don Beaty, "and that is that your predictions are going to be off." He's in a good position to say that. In 2002, Beaty founded the influential ASHRAE TC9.9 committee which defines recommendations for efficient power and cooling in data centers, and has continued to work with it. In 2007, his work was recognized with an Outstanding Contribution Award from DatacenterDynamics.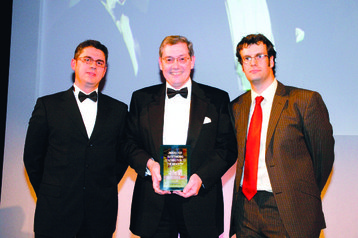 Virtualization becomes real
For 30 years, Beaty has tracked the changes in the data center industry, and he says the big change in the last ten years has been the move towards virtualization, and the growing tension where the software mentality is winning out over the hardware viewpoint.
Sophia Flucker agrees that prediction is difficult. But for her, the big change over the last ten years has been the acceptance of sustainability as a goal for data centers. She won DCD's first Young Mission Critical Engineer Award. Since then, she's seen growing interest in sustainability, and a developing career path for data center engineers.
"I'd always been interested in sustainability," says Flucker. "In 2007, it was only just starting to become something the industry cared about. Nowadays it is everyday. It is just standard practice. You simply wouldn't do a new design without thinking about it.
Sustainability is no longer something left-field, she says. Part of the reason for this is that "the recession has made people more cost aware," a change which cleared away some of the PR-inspired "greenwash" marketing, which corporations bought into, to make themselves look better: "Now, sustainability is a way to be innovative, to push the boundaries, and to be better than your competition."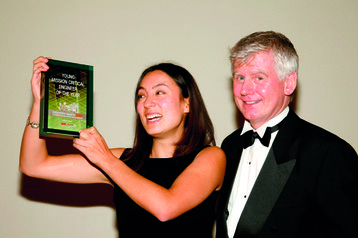 Efficiency is standard
This has driven a major change in hardware, she says: "Ten years ago you would not have thought of doing a non-refrigerated data center," she says, something that is commonplace now.
The industry standard power usage effectiveness (PUE) metric has helped make this happen, she says: "It's a simple concept. You can communicate it to non-engineers."
When she won her award in 2007, the newly-formed Green Grid was just publishing its proposals for PUE. Ten years on, it has been endorsed to become the basis of a standard from the International Organization for Standardization (ISO).
"Data centers improve their PUE by focusing on power and cooling," says Flucker. "It doesn't look at what happens on the servers, or at the total environmental impact, including embodied energy in terms of the materials used in the manufacturing process, and in electrical distribution."
At the same time, she says IT loads have addressed efficiency through virtualization and containerization, while the enterprise is coming to terms with moving to the cloud, because it's cost effective.
Virtualization is the basis for the software-defined data center which Beaty sees as the main change of the last decade. But while virtualization enables efficiency, Beaty warns that it also opens up the potential for near-infinite demand, by turning everything into software.
Software opens infinite demand
"Software is not dependent on something being manufactured first, so if it catches on it can grow, without any real limits," says Beaty. "The speed of load growth is pushing to more of an extreme than occured in the past." This means that data centers can't predict their future requirements.
In 2007, sustainability was only just starting to become something the industry cared about. Nowadays it is standard practice

Sophia Flucker
Software engineers don't see this as a problem. "If I were a software engineer, I would say it is easy to change anything. Just change some code!" he says. "Software engineers have no concept of how hard it is to change. Everything is a game. They don't see it as a problem: but it's easy to see how big a disconnect there is, and what a challenge it is."
This situation needs flexible, scalable systems, but hardware has physical limitations and a limited lifespan. Virtualization is a response to this, taking everything and converting as much as possible into "software defined" services, such as storage on demand.
"The more the physical world can act like the virtual world, the better it will be." says Beaty. "But the physical world can't be converted to a virtual one, so we have to come up with ways to make it look and feel like it is virtual."
Meeting existing demand is hard enough, but how do you deal with the unpredictable nature of future demand? "At a fundamental level, whatever we think is going to happen, it can be different than that," says Beaty.
Traditionally, the way to deal with unpredictable demand is to overprovision massively, but that is ruled out by the current emphasis on efficiency (and the tight cost margins in data centers).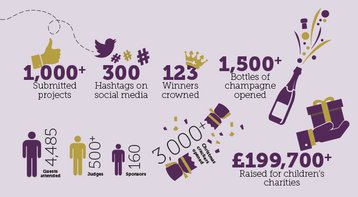 IT still fights facilities
The fight between software and hardware has similarities to the age-old struggle between IT and facilities management, says Beaty. Once again the data center is the battleground between two world views.
While the hardware may hit physical limits, due to the waning of Moore's Law and the cost of energy, the requirements will still be there. "It's a supply and demand thing. Companies will be able to outpay other people, so whoever has the biggest demand will get the resources - including energy."
If energy demand is increasing, Flucker thinks that everyone will have to take green energy more seriously. "How clean your energy is makes a massive impact on your environmental impact," she says. Concentrating on cooling and IT misses the bigger picture: "A lot of people are making noises about being 100 percent renewable, as they realize that the kind of energy they use makes a difference."
All these issues make it fairly clear that data centers will continue to provide a serious career path, and Flucker and Beaty are both happy with theirs.
When Flucker won her award, she was working at EYP Mission Critical Facilities, a 300-strong consultancy that was bought by Hewlett-Packard. "Working in a larger corporate environment was a really interesting experience," she says. "It opened a lot of doors, and I did projects overseas."
But after some big-company experience, she moved to Operational Intelligence, a small consultancy led by Rober Tozer. "It's been an interesting journey," she says. "It's nice to work for a smaller company and have something that is your own.
This article appeared in the September issue of DatacenterDynamics magazine