DCD>Turkey returns on 5th December, gathering senior IT infrastructure professionals together as digital infrastructure transformation projects proliferate. This emphasises the level of investments needed in top-class infrastructures capable of supporting cloud architectures as well as IoT and Big Data applications.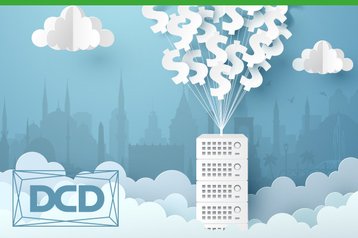 "From the proliferation of digital transformation projects, cloud uptake and data protection laws requiring local data storage, there is a large growth in demand for localised data center and cloud infrastructure build-outs in Turkey", says Sinem Canturk, Head of Information Risk Management and Partner from KPMG Turkey, who will be joining the event this December
Financial incentives 
After a turbulent political year in 2016, a number of digital infrastructure projects came to a temporary halt. However, 2017 has so far seen an acceleration in pace of digital transformation projects after the government launched incentives for investments in cloud-ready data center build-outs in Turkey.
"Earlier this year, the government launched an initiative for the data center sector, offering a 30 percent reduction in energy bills for up to 10 years, provided that future projects meet the minimum requirements of  5,000 sq m of white space and are designed according to Tier III level standards", says George Rockett, CEO & Co-Founder, DCD.
The government has gone a step further and is ready to also provide financial support in initial fiber infrastructure installations for projects which meet certain pre-set requirements.
"The tremendous government support signals their recognition of the data center industry and the vast growth opportunities investments in data center build-outs bring to the digital economy", adds Rockett.
The event is set to track these developments, connecting IT executives from the likes of Aktif Bank, Ak Bank, Ebay, MasterCard, Bosch, Is Bank, Dropbox, IGA and Pegasus Airlines.
Event registration open now
Registration is now open. If you are an end-user or operator of data center or cloud infrastructure you may qualify for a complimentary pass, please check to verify your status here.  Early registration is encouraged due to limited tickets available.