Data center storage specialist Coraid has ceased to exist, according to its founder and chief scientist Brantley Coile.
In the first public statement on the matter, Cole said the assets of the company had been auctioned off and the board had resigned."Thanks to all the people who worked very hard on the Coraid vision of simple, fast and affordable network storage. We now go on to new and better things," he wrote on LinkedIn.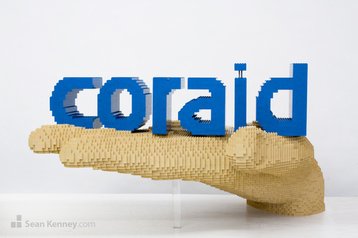 Ride into the sunset
Coraid was founded in 2000 in Redwood City, California to develop advanced SAN products. It launched EtherDrive family of storage arrays in 2004 and developed the ATA over Ethernet protocol which has been included in the Linux kernel since 2005.
In 2012, Coraid launched ZX family of NAS servers that combined Oracle's ZFS file system with scale-out, massively parallel Ethernet SAN technology.
For the past 15 years, the company was funded by venture capital, collecting $114.3 million across four rounds - most recently $29.3 million in December 2013.
Earlier this year, sources told The Register Coraid was in serious financial trouble and was axing most of its staff. When asked for clarification, CEO David Kresse said the start-up had trouble with raising new capital, and was forced to "significantly reduce" its size.
Now, it has emerged that Coraid has completely stopped all operations and its web address leads to an empty page. However, its founder still believes in the potential of NAS. Last year, Cole founded South Suite, a software start-up that applies 'ATA-over-Ethernet' protocol pioneered by Coraid to white box hardware.