British data center software specialist Romonet has updated its Romonet Portal service with a refreshed user interface and improved proprietary analytics engine.
"By feeding a predictive model with the actual monitored data from a site, Romonet Portal gives operational teams visibility and warning of future operational issues," said Zahl Limbuwala, CEO of Romonet. "For instance, it can actually provide a warning when device performance starts to degrade or exhibit small but important early warning signs of failure.
"In fact, combining these Big Data techniques with Predictive Modeling allows Romonet Portal to spot and raise the alarm on issues such as filters in air handlers that need changing; or blanking plates being removed, causing increased air leakage."
The Holy Grail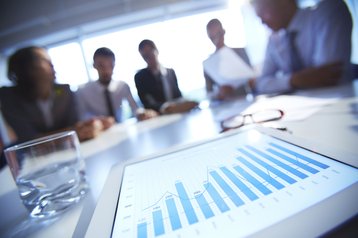 Romonet Portal is a cloud-based suite of tools that combine predictive modelling and analytics, helping customers discover potential bottlenecks and accurately estimate the Total Cost of Ownership (TCO) of their data center assets.
It is this latter feature that sets Romonet apart from the competition: in fact, the company's tagline before 2014 was the "Holy Grail of Data Center TCO".
A new version of the Romonet Portal software integrates a scalable NoSQL database which can improve the quality of sensor data produced by the facility and store it for several years, ready for further analysis.
"It was a surprise to us initially that on average 35 percent of the data coming out of the Building Management System and Environmental Monitoring System platforms out there is junk data," explained CTO Liam Newcombe.
"We now clean, verify and store all the metered data in our noSQL database; as most monitoring systems are not capable of storing this type of time-series dataset over many years while still being responsive to queries and lookups."