Tech disruptions, political curveballs and insatiable data demands are set to radically transform Europe's digital infrastructure landscape. 1,500 pre-invited data center and cloud infrastructure professionals will be attending the 16th edition of DCD>Zettastructure - the industry's longest running event -  on 7-8 November, to get prepared for their capacity challenges in 2018.
"Last year we moved to Old Billingsgate, which is one of London's most exciting venues, so we're delighted to be back. It has the scale to house 100+ exhibitors, comfortably accommodate the industry's most renowned conference programme, whilst providing a great level of intimacy for networking," says George Rockett, CEO & Co-Founder of DCD. "It's a great place to host a really big discussion."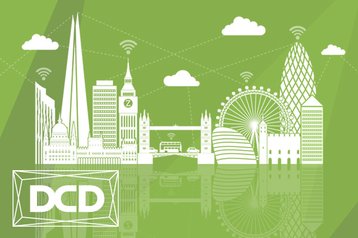 "Colocation, cloud and managed service providers are jockeying for position in a fast changing market. They're chewing up what's left of the enterprise-owned assets and bringing a new meaning to what purpose-built means," adds Rockett "Add GDPR and Brexit to the mix and it's explosive."
Conference content to feature topics from AI to Brexit
This year's conference programme is designed to help the industry practitioners look to the future as well as get to grips with present day challenges in a record-breaking year for the European data center sector.
"We're going to explore the bleeding-edge of innovation from the prism of autonomous vehicles that stretches the notion of latency, the impact of AI and machine learning that's set to become mainstream, to the future of energy supply," says Merima Dzanic, Conference Producer at DCD.
Speakers confirmed from leading brands including Facebook, Google, LinkedIn, Schneider Electric, Nissan, Dropbox, Groupon and Verizon. Full programme will be published 1st July.
Event registration now open
If you are an end-user or operator of data center or cloud infrastructure you may qualify for a complimentary pass, please check to verify your status here.