Putting an end to a three-month long dispute, it has been decided that a central server will be installed at the Nepal Stock Exchange building to ensure that the planned introduction of an automated trading system doesn't put data at risk.
According to the Himalayan Times, Nepse stockbrokers and the systems integrator appointed to automate the stock exchange process, YCO Pvt Ltd, decided that by keeping servers on location at the Singha Durbar Plaza in Kathmandu, instead of relying on outsourced infrastructure as the exchange currently does, would minimize risk to critical systems.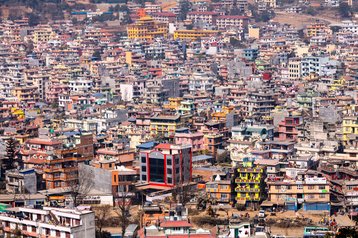 Modern times
Investors had access to an online platform to access Nepse's stock information, but until recently, they still had to deal with stockbrokers for sales and orders. Priya Raj Regmi, president of the Stock Brokers Association of Nepal, told the Kathmandu Post that the new system can process 23,000 transactions per millisecond, compared to 150,000 per day for the previous iteration.
The software was originally expected to be launched in July, but was delayed twice as the necessary systems weren't ready, and stockbrokers claimed to lack the technical knowledge to use them. A mock version of the online portal was rolled out last month and the final launch is expected in mid-November.
Nepse is planning to build and operate its own dedicated data center by 2020.