Intel Security subsidiary McAfee has entered a partnership with VMware, hoping to improve security within the corporate data center.
The partners have announced a solution that integrates McAfee Network Security Platform (NSP) hardware and VMware NSX network virtualization platform, to protect east-west server traffic not inspected by traditional security controls.
The combined products are primarily aimed at industries with strict security requirements, such as healthcare and finance.
Beyond the firewall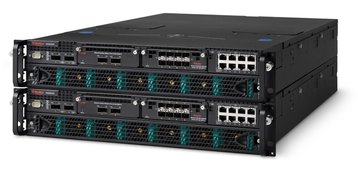 MacAfee assumes that some attackers will get through the network perimeter – and from there onwards, they will be able to move between servers with relative ease, unless stopped by an intrusion prevention system (IPS).
The company offers intelligent IPS services that can detect malicious activity through network analytics, without the need for a threat signature.
Thanks to the partnership, McAfee customers will be able to use VMware NSX – launched in 2013 - to simplify and automate the delivery of the Network Security Platform.
The integrated solution includes the new McAfee NSP IPS-VM100-VSS appliance, McAfee Network Security Manager, Intel Security Controller and VMware NSX platform.
The company says VMware customers will benefit from simplified orchestration, chaining and delivery of the same advanced services inside the data center that Intel Security provides for north-south traffic.
"This collaboration between VMware and Intel Security delivers clear value for our mutual customers, enabling them to have consistently high levels of threat protection for traffic both inside the data center and at the data center perimeter," said Tom Corn, senior vice president of Security Products at VMware.
"The tight integration between VMware NSX and Intel Security's McAfee NSP means security controls follow application workloads, allowing customers to dynamically scale security services."