A startup led by a founder of the Open Compute Project is promising to help data center managers optimize their hardware and buy the best kit, by gathering and analyzing performance data from masses of users.
Coolan will aggregate anonomized performance data on customers' IT equipment, which will be gathered by an unobtrusive agent. By sharing the results of analytics work on this data, it will be able to diagnose faults on customers' equipment, and predict failure - as well as uncovering flaws and performance quirks in individual hardware makers' equipment.
The company was founded by Amir Michael, one of the Facebook engineers who founded the Open Compute project (and seen below with some Open Compute kit), along with his brother Yoni, and former head of infrastructure at Facebook Jonathan Heiliger.
Crowdsourced diagnostics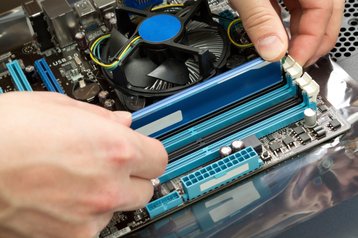 "We've created a system that collects data from servers, analyzes it and makes recommendations," Michael told Datacenter Dynamics  in a call. "It makes the hardware more reliable and stable, and ensures purchasing thengs that make sense."
With Coolan, "customers can diagnose and repair faults faster, and reduce downtime," he said "Can predict failures. We look at trends in hardware, and we can tell customers when something will fail - before it does." Customers will get personalised reports and recommendations.
Coolan has been working in stealth for some time, and launches today with a blog post, and a link to download its agent software. The scheme already has large users contributing data, and it is running as a free beta at the moment until the company works out how best to charge for it.
"Our main focus at this point, before we monetize, is to solve real problems, to figure out what are the features people want," said Michael. The eventual pricing model could be a subscription, based on a server count, he said, or even funded by hardware vendors, he said.
Similar ideas have been proposed for other systems such as transport in the Internet of Things community - and cloud backup storage provider BackBlaze has released all its hard drive performance data for analysis, in the hope that people may uncover trends of benefit to everyone.
Although some vendors will suffer when product weaknesses are exposed, on the whole they will benefit, said Amir: "Understanding failure is the first step in building better hardware."
Michael explains the Coolan project further on this blog.