The continuing evolution of Hong Kong's digital landscape into the realms of cloud, data center and managed services presents new opportunities for organizations looking to align their infrastructure with their strategic needs.
How will changing data infrastructure affect our lives, and what new opportunities will AI, blockchain, and a new generation of enabling technologies present? Learn more about Hong Kong's evolving digital landscape at DCD>Converged Hong Kong at the Mira Hong Kong on November 15.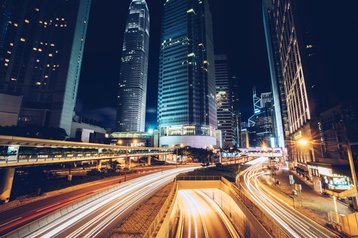 Strategic advice
Hear from experts including Charles Fortin, managing director of Collard Maxwell Architects, who will talk about how data center operators can thrive in the age of hyperscale. Susanna Kass, head of innovation and sustainability strategy at BaseLayer will also be there to speak about data center trends and how operators can increase the efficiency of their facilities in the face of rising data center energy demand.
Featuring a comprehensive agenda of thought provoking presentations, panels and roundtable sessions, we look forward to welcoming you and 400 local and international senior IT professionals to contribute to the vital discussions surrounding the direction of the data center and cloud infrastructure industry in Hong Kong.
Other agenda highlights:
Keeping Hong Kong's competitiveness as a global data center destination
Hon. Charles Mok, JP, Hong Kong SAR
Hong Kong's fintech industry: Opportunities, challenges and success stories
Amanda Tung, FinTech Association of Hong Kong
New development and business opportunities in Hong Kong for data centers
Jacqueline Teo, HGC Global Communications Limited
Intelligent data centers: How to build, operate and manage your data center the smart way?
George Oakes, Huawei Technologies