Khazna Data Centers to host discussion, challenging whether new build is always the answers; or is lease the way forward to scale quickly to demand at DCD>Middle East, at Hyatt Regency Dubai on 27 November.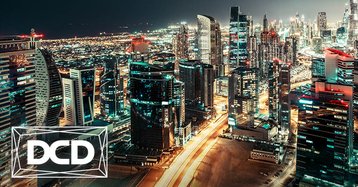 The rise of digital transformation in the region is providing a wealth of new build opportunity
With digital transformation truly hitting the Middle East, the need for local data residency from core sectors including healthcare, government and public sectors has never been more in demand.

Mr Hassan Al Naqbi, Chief Executive Officer, Khazna Data Centers who will be taking part in the discussion commented "With approximately 35% IT growth year on year and global giants planning on entering the region; demand for data storage infrastructures in the region has never been higher. What the region offers to these giants is key; is the future new build which comes with a large price tag or; is leasehold the key to an agile and easily scalable data market?"
What are the main drivers for new build and what are the benefits of leasing which you cannot achieve with a new build?
These are questions with no easy answers however it is clear that moving data to cloud even temporarily could be a sensible move to allow time to form a heavy investment new decision to new build. Discussions on the 27th will also include the impact of cloud solutions on the region - can it be argued that it diminishes the need to build from scratch?
Al Naqbi " DCD>Middle East will be an opportunity to collectively reflect, innovate and collaborate on the best strategies to prepare for an ever-increasing demand for more localised, agile and scalable IT infrastructure"
DCD>Middle East will debate the criteria enterprises should consider when forming a decision on whether to commit to a new build or lease in an era where data storage is only on the increase.