Apertura de DCD>Latam Digital Week 2020 & Resiliencia en TI Híbrida - Uptime Institute
—
Presentación de las últimas tendencias del sector de Data Center en América Latina.
Keynote - Uptime Institute - Resiliencia en TI Híbrida: Desafíos y Factores Críticos del Sector
A pesar de la simplicidad prometida proporcionada por la nube y otras tecnologías, el sector de los centros de datos sigue siendo complejo según la 9a encuesta anual de centros de datos globales de Uptime Institute. La mayoría de las cargas de TI todavía se ejecutan en centros de datos on-premise, lo que lleva a un conjunto de grandes desafíos en la gestión de las cargas de trabajo en las arquitecturas híbridas que surgen entre estas instalaciones y la nube. La discusión cubrirá lo que hemos visto en el sector, junto con los desafíos, las áreas de enfoque y los factores críticos importantes que son necesarios para reducir el riesgo y proporcionar resiliencia y disponibilidad ininterrumpida de las aplicaciones.
Esta sesión ha tenido lugar el Marzo 17, 2020
Please complete the following form to access the full presentation.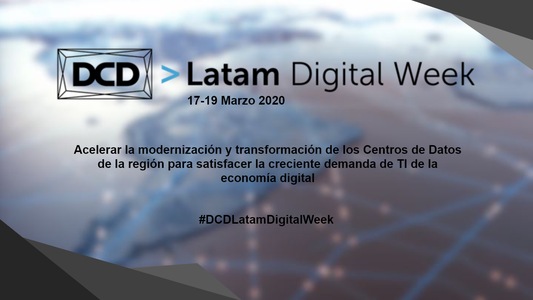 Apertura de DCD>Latam Digital Week 2020 & Resiliencia en TI Híbrida - Uptime Institute