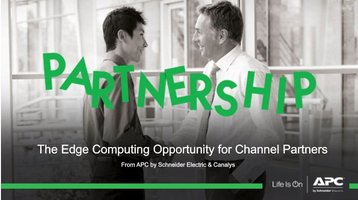 Anyone who is even tangentially involved in IT has been hearing a lot about the "edge" lately – whether edge computing or edge data centers. IT solution providers may rightfully be wondering, "What's in it for me?" A new edge computing webinar answers just that question.
There's a good reason for all the buzz about the edge. Edge computing is becoming increasingly important as companies go through digital transformations, using technology to improve customer experiences, streamline operations, create new business opportunities and more.
This webinar covers:
New Opportunities for Business Growth
Top Verticals for Edge Computing
Go to Market Edge Strategies and much more
Access the On-Demand webinar "The Edge Computing Opportunity for Channel Partners." You'll learn where the biggest edge opportunities are, and about the edge computing solutions that can help you take advantage of these opportunities to achieve Certainty in a Connected World.