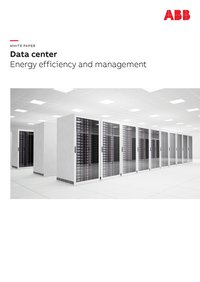 Having a highly efficient data center is a very demanding task. Two of the main challenges are building a highly efficient data center, and having the right degree of information coming from measurements to take the correct action.
Today, data centers consume around 3 percent of the energy produced globally. Some forecasts predict that this figure will reach 20 percent by 2025.
Those predictions are driven by the huge growth in data centers, estimated at 50 percent between 2017 and 2023.
This whitepaper takes a look at how your data center can be energy efficient while continuing to grow, and how you can effectively manage it.