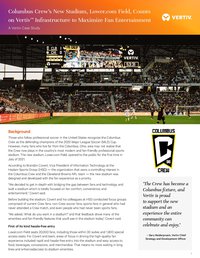 With limited on-site staff, Columbus Crew's new stadium needed to be able to maintain the uptime of interconnected stadium systems during sports and other entertainment events.
This case study looks at how Vertiv helped provide a solution.
Dive into the different technology put in place to create the country's most modern and fan-friendly professional sports stadium.