On July 4, 2023, the Global Smart Green Data Center Summit 2023 was held in Ulanqab, Inner Mongolia with the theme,'Smart DC, Building the Green Future.'
More than 600 data center industry leaders, technical experts, and ecosystem partners from around the world gathered to discuss new opportunities, demands, and challenges for the global data center industry in the AI computing era, and shared cutting-edge technologies and innovative practices pertaining to green data centers.
Attendees also witnessed the global launch of Huawei's three latest data center facility solutions and visited its national green data center to see how the power usage effectiveness (PUE) is kept as low as 1.15. Together they explored ways to build green and low-carbon future for shared success.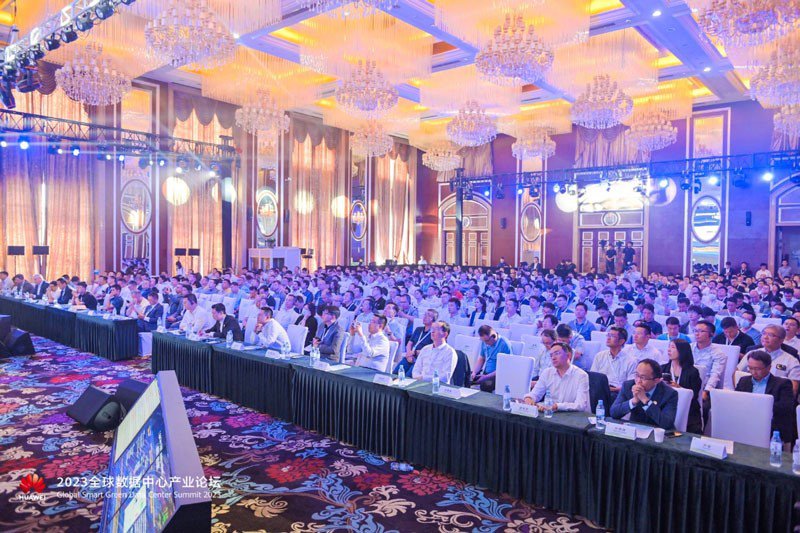 Seizing opportunities to build a robust foundation for green computing
Hou Jinlong, president of Huawei Digital Power Technologies Co., Ltd., stated in his opening speech that the digital transformation across various industries has accelerated, the number of global connections and computing power requirements have doubled, and the demand for data center construction has surged.
Huawei integrates bit, watt, heat, and battery (4T) technologies and focuses on small-, medium-, and large-sized data centers and mission-critical power supply for various businesses. The company offers world-leading products and solutions to help the industry build future-proof green, simple, smart, and reliable data centers that enable each watt to carry more computing power and accelerate the transition to a new era of digital power.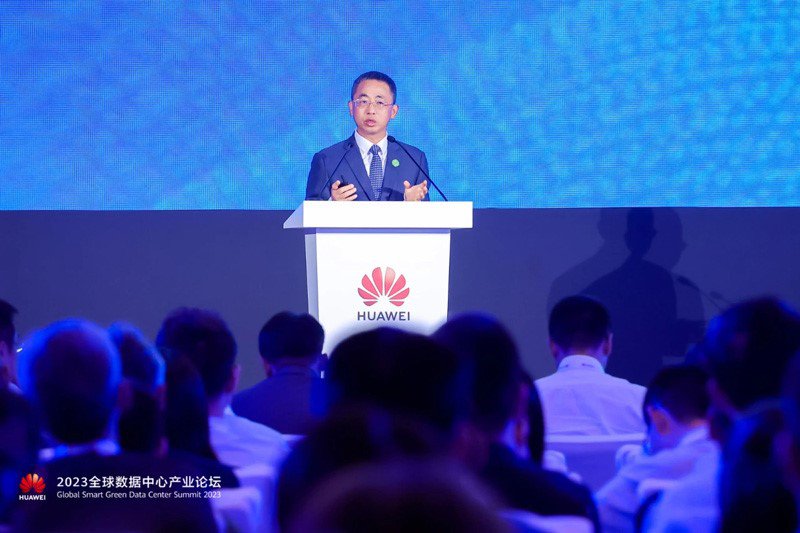 Charles Yang, president of Global Marketing, Sales and Services of Huawei Digital Power, delivered a keynote speech on, 'Leverage computing power to build a low-carbon smart future.'
Yang pointed out that computing power has become a fuel for social development, and the data center industry is advancing. Huawei works with global experts to define next-generation data centers, carrying out constant innovations, and building benchmark projects through numerous practices with customers and partners to drive industry development.

In the context of a thriving digital economy, Huawei seizes the opportunity to build a world-leading, robust, and secure technological system that integrates digital and power electronics technologies, establishing a mature global business and ecosystem for digital power. Huawei is confident and capable in its ability to support global customers and ecosystem partners in building a low-carbon smart future for shared success.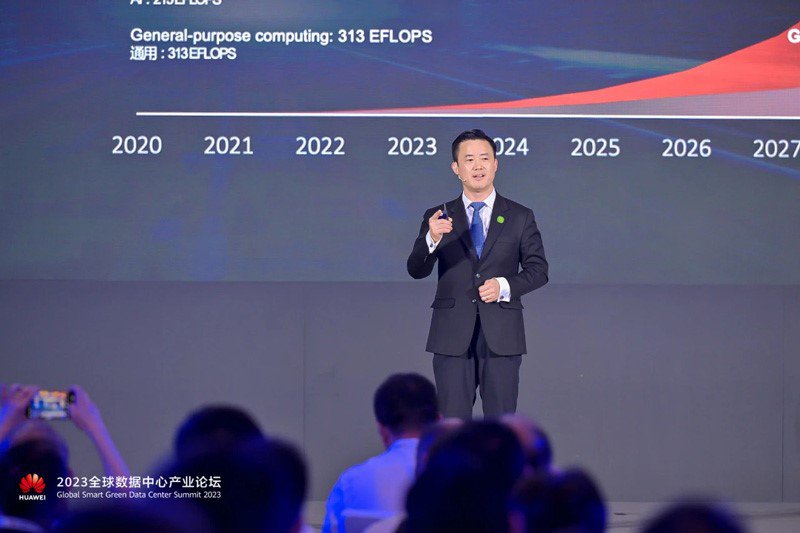 Huawei launches scenario-based next-generation data center solutions
At the event, Fei Zhenfu, president of Huawei Data Center Facility Domain, delivered a keynote speech on, 'ultimate energy efficiency and full-chain reliability' and released the next-generation indirect evaporative cooling solution EHU and mobile intelligent management solution iManager-M.
This portfolio of scenario-based data center solutions promises optimal reliability throughout the data center lifecycle and will be built to drive the high-quality development of the data center industry.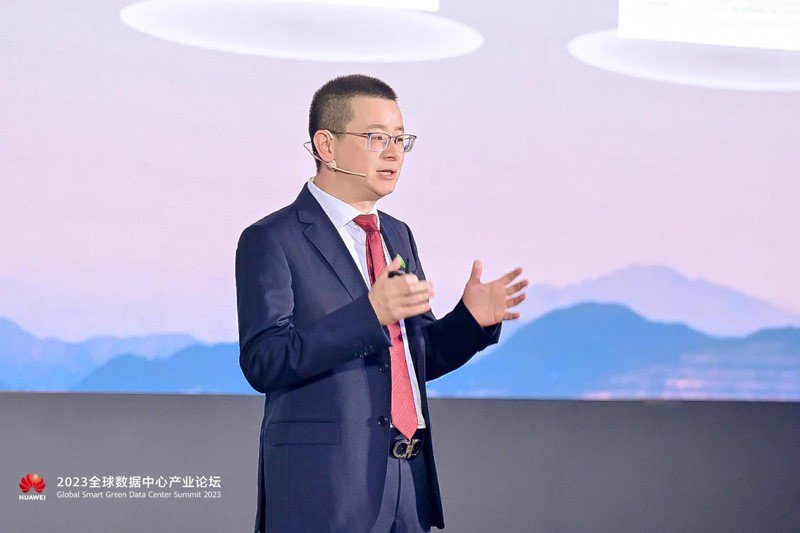 As the intelligent world accelerates, massive data is emerging, which requires an unprecedented level of data security and trustworthiness. Huawei considers full-chain reliability as the core competitiveness of data center facility products and solutions. With this in mind, Huawei has built all-round safety protection in development, test, production, and delivery to avoid safety risks.
To cope with the challenges of high energy consumption and the low reliability of traditional cooling systems in large data centers, Huawei has also developed its next-generation indirect evaporative cooling solution EHU based on the concepts of ultimate energy saving and full-chain reliability.
Green: Huawei-developed AeroTurbo fans and IceCube polymer heat exchangers to maximize the use of free cooling sources, greatly improve cooling efficiency, save water and power, and achieve ultimate energy efficiency and green cooling in Ulanqab. The PUE is as low as 1.15, and the water usage effectiveness (WUE) is only 0.6 L/kWh.
Reliable: Reliable architecture, reliable equipment, and network security safeguard all systems and raise the system availability to 99.9999%. The distributed cooling architecture allows each device to run independently, ensuring zero impact when a device fails.
The backup power system is directly connected to ensure 0 ms power switching and zero cooling interruption. CSPSH and IEC 62443-4-2 certified information security detection ensures zero impact of network attacks.
Simple: Simplified deployment and O&M ensure minimum workload throughout the lifecycle. Hyper-converged prefabrication and innovative integration of cooling and power enable product design of engineering and modular design of products, shortening the delivery period from six months to three months.
Modular hardware can also be hot-swapped for maintenance within three minutes. And with functions defined by software, backup power can be switched between fans or fans plus compressors by one click within minutes.
Smart: The iCooling@AI energy efficiency optimization technology achieves the designed PUE and enables high-efficiency operation upon delivery. In indirect evaporative cooling scenarios, energy consumption can be reduced by three to five percent.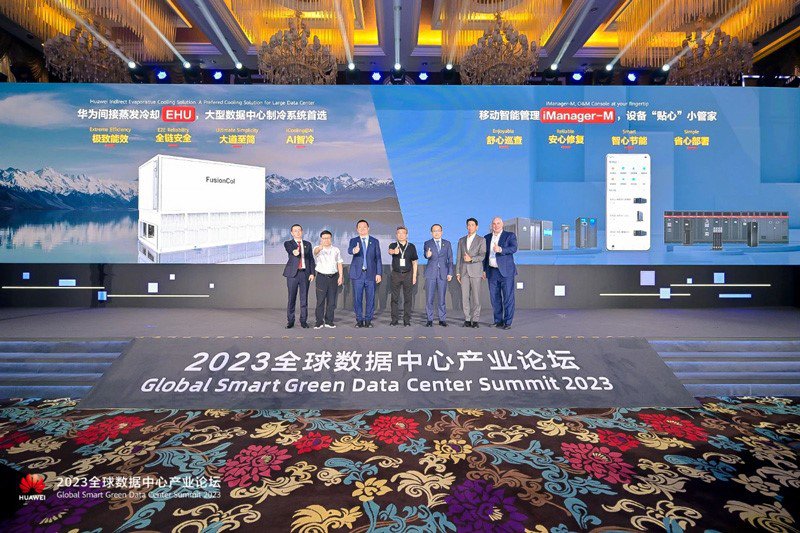 Huawei has established expertise in service, O&M, and AI algorithms for small- and medium-sized data centers. The intelligent management solution iManager-M integrates all these strengths and delivers the following benefits:
Worry-free: The solution displays accurate KPIs and enables mobile O&M anytime anywhere. The streamlined Harmony UI style guarantees optimal user experience.
Reliable: The innovative iHealth monthly health report can identify potential risks in more than 20 scenarios so that users can get accurate health status of various devices. With five alarm notification modes designed, faults can be reported with one click and logs are also sent to ensure rapid repair.
Smart: iCooling@AI energy efficiency optimization facilitates on-demand intelligent cooling in smart modular data centers, reducing PUE by more than 15 percent. Energy consumption is measured by day, month, and year so that users can have a clear knowledge of energy saving effects.
Simple: Software is deployed in the cloud so no local server is needed reducing Capex. Multiple data centers with diverse devices can be managed easily in a unified manner.
Building a FusionDC ecosystem solution by partners and Huawei for shared success
Shui Yu, general manager of Huawei Data Center Facility and Critical Power Consulting and Ecosystem Solution Dept, unveiled the FusionDC Ecosystem Solution. He stated that a "Huawei+Partner" model based on the "1+4+N" architecture will be adopted to promote the upgrade of prefabricated modular construction to help customers achieve business success.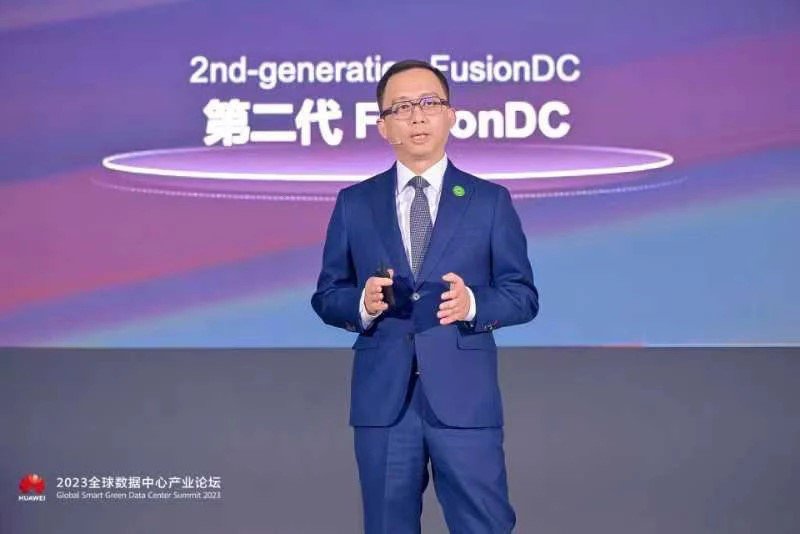 With continuous R&D investments and innovations in the field of prefabricated modular data centers, Huawei has upgraded its data center facility solutions from FusionDC 1.0 AIO to FusionDC 2.0, and to FusionDC 3.0, which was used to construct the world's first building-level prefabricated modular data center. Over the last 12 years Huawei is confident it has built the world's number one prefabricated modular data center brand, with a total installed capacity of over 400 MW.
Based on the "1+4+N" architecture, the FusionDC 5.0 next-generation prefabricated modular data center solution, helps customers deploy around a thousand racks in just half a year, shortens time to market (TTM) by 50 percent, reduces the PUE to 1.15 (in Beijing), and improves recyclability from 30 to 85 percent.
Defining the "1+4+N" architecture
"1" refers to unified architecture and design. Standard modules can be flexibly combined to form data centers at shelter, POD, building, and campus levels, which adapt to different building forms.
"4" refers to four core electromechanical modules: the IT module, power module, cooling module, and battery module. Huawei integrates full-stack technologies into the four core electromechanical modules and uses four key technologies – Panshi Architecture 2.0, converged power supply, efficient cooling, and intelligent O&M, to build optimal prefabricated modular data centers.
"N" refers to N solutions from ecosystem partners. Through ecosystem cooperation, Huawei empowers various ecosystem-based products and works together with partners to develop all-scenario customized solutions. These solutions can be widely used in prefabricated modular data centers in large-scale colo, ICT convergence, and energy-saving reconstruction scenarios.
The success of FusionDC 5.0 cannot be achieved without the support of ecosystem partners. Looking ahead, Huawei will focus on partners of three categories – consultation and design, solution development, and integrated delivery – based on ecosystem solutions to fully leverage mutual advantages and build a thriving ecosystem for shared success.
In response to emerging opportunities of AI computing power, Huawei is eager to work with customers and ecosystem partners to explore more scenarios, continuously innovate, and jointly establish a solid foundation for the digital world with competitive products and solutions, building a win-win, low-carbon, and smart future for the data center industry.
More from Huawei
Examining the evolution of container storage and its pivotal role digital transformation

Huawei wins four major awards for data center facility business

Chinese giant partnering with STC subsidiary