The appetite for IT leasing is growing. The Finance Leasing Association (FLA) reports that IT financing in the UK reached a total of £2.2bn in 2015, up 38 percent from the previous year. As businesses realise the sustainable and cost-effective benefits of leasing hardware and software rather than buying it outright, industry results for 2016 are expected to be similarly buoyant.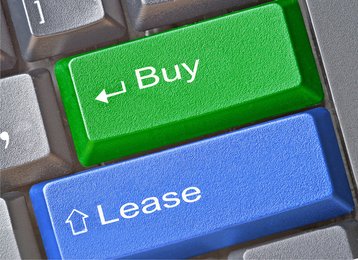 Access over ownership
There is increasing demand in the data center industry for more flexible procurement solutions. As businesses grow, their IT needs also change. With the growth in storage volume capacities and the growth in data communications going through private data centers, businesses may need to rethink their solutions. With technology finance, they can choose which part of their technology is still fit for purpose, or what they need to replace, and wrap the new solution cost up into a budget-friendly payment plan. This flexibility provides easier and affordable access to new equipment which helps businesses scale their operations to meet their needs.
Leasing data center technology helps businesses stay in control of their refresh cycle with regular payments and fixed prices over the term of the contract. Inflation does not affect the monthly repayments for the duration of the lease contract. By leasing rather than owning the technology, businesses can maximize their budget potential and invest in the equipment they need when they need it. With regular repayments, there is no need to compromise on a proposal andcash reserves can be put towards strategic business growth.
The wider economy benefits
Flexible finance enables businesses to access the assets they need to grow their operations successfully. SME businesses in particular can struggle to access critical funding for their business through traditional means such as a bank loan. Leasing enables them invest in the right data center solution for their business without breaking the budget.
IT leasing contracts also remove the burden of end-of-life disposal from the end-user and enable responsible reuse, recycling or environmentally friendly disposal. Leasing can therefore help facilitate wider and faster adoption of the 'circular economy'. This concept is built on three main tenets: repair, reuse and remanufacture and its aim is to eliminate waste and provide a workable solution to growing resource scarcity.
A shift to access rather than ownership makes this possible as the finance provider retains ownership of the equipment, has control over what happens to it at the end of the lease and can manage its disposal in a responsible way as well as overseeing a full data wipe.
The role of resellers
As the FLA figures show, more and more businesses within the UK are using finance to procure their IT solutions. That said, businesses are more familiar with the 'X As a Service' model than leasing. 'X as a service' is a subscription style deal that gives the customer access to a product for a monthly fee, with 'X' standing for anything from software to hardware and infrastructure. However, not all resellers are equipped to offer customers an XaaS model that collects revenue on a monthly basis rather than in one upfront sum. Leasing can help bridge the cash flow gap for resellers and allow businesses to deploy almost any aspect of their technology needs whilst enjoying the same benefits as the XaaS model.
Many companies struggle to secure finance upfront for the hardware they need. They settle for a watered down solution that fits their restricted budget, and wait for the next financial year for a new budget
To help businesses enjoy similar benefits to those that the subscription model offers, technology resellers should integrate leasing solutions in their sales process and encourage businesses to consider all their finance options. The fact that many storage and server manufacturers have their own in-house finance providers shows that there is demand for solutions other than cash sales.
Data center resellers often make the mistake of assuming that there is little to no demand among businesses for efficient IT hardware payment solutions. The reality is that many companies struggle to secure finance upfront to access the hardware they need. As a result, they have to settle for a watered down solution that fits their restricted budget capacity. They then have to wait for the next financial year for a new budget to be released that will potentially allow them to invest more. Selling with finance also helps build constructive relationships between reseller and customer, making repeat business more likely.
Many IT procurement managers are unaware of the flexible finance options available to them and don't realise that leasing solutions encompassing hardware, software, consultancy, project management and training are available to help them phase in a multi-year or multi-site implementation. With more education and awareness as to the benefits and extent of IT leasing, both end-users and vendors will be able to hone their competitive edge and successfully scale their businesses.
Tristan Watkins is CEO of BNP Paribas Leasing Solutions UK