QTS is doubling its data center presence in Dallas, through the purchase of a data center from Health Care Service Corporation (HCSC) for $50 million. The 260,000 sq ft facility is located in Alliance, a Fort Worth master-planned development currently home to Facebook, Citigroup, and AIG enterprise data centers. The building was constructed in 2009 and is LEED certified, and sits on a 54-acre site.
Data center operators are currently focused on acquisitions providing a quick path to available power capacity in major markets, and sale-leaseback opportunities in purpose built facilities are highly valued as well. Here's why.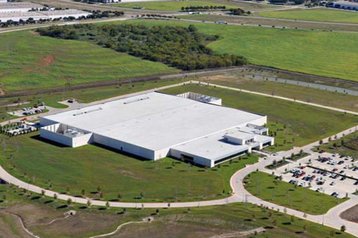 Buying an existing facility is quicker
Having available capacity in major markets is critical for large data center operators. The Dallas wholesale market is highly competitive, and QTS most likely will fill its existing Dallas data center in 2017. Having the newly acquired Alliance data center available right now is an advantage because it allows QTS to compete for both immediate and future Dallas data center requirements.
QTS is not the only data center operator recently executing this strategy. Here are some other recent acquisitions illustrating similar benefits:
CyrusOne acquired two facilities from Sentinel data centers for $490M in February 2017. The facilities are located in Northern New Jersey and Raleigh, NC. Both were mostly leased with expansion opportunities in the facilities themselves or on existing land purchased with the acquisition.
QTS acquired DuPont Fabros' Northern New Jersey data center for $125M in June 2016. Even though Northern New Jersey data center activity is slower at the moment, QTS placed importance on quickly establishing a presence in the market. This gave it immediate capacity, existing tenants, and a facility purpose built by DuPont Fabros.
CyrusOne purchased CME Group's data center in Aurora, IL for $130M in March 2016. CyrusOne was able to lease a significant portion of the facility to CME GROUP, provide available market capacity (now already leased), and expand with an additional facility on the land that accompanied the purchase (happening now)
T5 acquired Forsythe's data center in Chicago in August 2016. This transaction provided an anchor tenant for T5 (in Forsythe) as well as capacity for immediate growth in a power-constrained area of the Chicago market.
Sale-leasebacks are advantageous
The sale-leaseback QTS completed with HCSC increased the value of the transaction, providing day one cash flow and an anchor tenant with potential future needs. The 1 MW lease signed by HCSC leaves an additional 7 MW of planned power to fill based on market demand. Having an existing corporate tenant like HCSC and the ability to grow in the future positions QTS well for competition in the growing Dallas market.
A purpose-built data center is an asset
One challenge data center operators face when acquiring data centers is assessing their competitive market value. When the HCSC facility was announced in late 2008, HCSC believed they would spend up to $232M when they completed the facility. That amount was obviously not spent because they didn't fully deliver the facility, but the $50M acquisition price paid by QTS was a bargain. In addition, the facility was constructed extremely well, achieving 2N UPS and N+2 Generator redundancies. The data center will show well when compared to other competitive facilities in the Dallas market.
This QTS acquisition is another example of the importance data center operators place on offering consistent, available major market capacity. It also highlights the value provided by a sale-leaseback in a purpose built facility. Look for these acquisition trends in the data center industry to continue in 2017.
David Liggitt is president at information service datacenterHawk