In times of peak demand, businesses that generate revenue through their website require robust infrastructure in order to maintain performance. An influx of traffic can drain resources and if the business does not have the ability to scale in line with the increase, then it runs the risk of the website slowing or, even worse, crashing altogether.
The problem is, though, that scaling resources can be a pricey endeavor. Depending on the type of infrastructure, the costs can easily spiral if a business is unprepared. One seemingly effective solution to this issue is virtual queuing; the concept involves diverting users to an external website which can cater to a large volume of traffic very cheaply. However, the process can make for a poor customer experience with little or no intensive or dynamic content. We've all experienced the frustration of being placed on hold when trying to reach a call centre, and it would appear that this same method is creeping into digital strategy of online businesses.
Take Vue Cinema as a recent example: the company came under fire for offloading visitors from its site to a queueing system during the peak period of the school summer holidays, where thousands of users attempted to access the site at the same time. Some even claimed that once they reached the front of the queue, attempts to book tickets were still in vain.
With this in mind, should an organization sacrifice user experience for apparent cost savings, or is there a way to balance the two? How can a company build capacity and scalability to cater for unexpected traffic spikes, avoiding an outage altogether?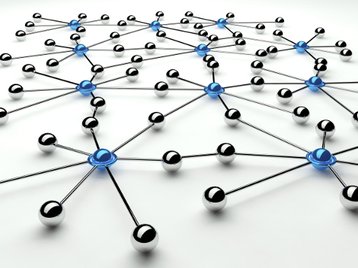 Keeping customer service top of mind
Customer preferences are constantly changing, but what maintains consistent is the effect of customer service on buying behavior. The 2017 Aspect Consumer Experience Index reveals that "poor customer service is killing business", with lack of effectiveness, speed and accuracy the biggest frustrations; 54% of customers stopped using a company because of bad customer service (up from 49% in 2016).
Interestingly, the UK had the lowest churn rate at 'only' 36%, but this does not mean the problem isn't growing here too. No business wants to accept customer churn because of poor service – it's something that is so easily fixable.
Why does speed matter?
A growing collection of stats show that there is a definitive connection between customer satisfaction and website performance. Last year Google published research that found that 53% of visitors leave a page that takes longer than three seconds to load, and as of July of this year, site speed is a ranking factor for both desktop and mobile searches on the Google site. Together, these points prove that there has never been a more appropriate time for businesses to consider how users access their site as well as the tools to upscale in line with demand.
By that same token, the less interactive a site becomes, the more likely users are to click away and do something else. Slow and unengaging sites have been proven to lead to higher customer defection rates, therefore it could be argued that a static landing page is almost as negative to business as a website that crashes.
Combining scale, cost effectiveness and technical know-how
So, what's the alternative? Organizations looking to keep their site online and avoid jeopardizing on performance should look to methods that provide a short ramp in resources to provide quick scale and for the short term. The cloud is an obvious alternative, with an enterprise cloud platform that allows for compute, bandwidth and storage to gear up when needed. However, if a business does not have the IT prowess in house to monitor and manage that process, then the price could get out of hand – particularly if the business is utilizing a public cloud provider where costs aren't capped.
Fortunately, there are people out there to help ensure that businesses only pay for resources when required. Managed cloud providers will spend time with clients to identify individual requirements and build a platform that is right for them. Having an IT expert accountable to the business for strict service level agreements (SLAs) as set out in the initial contract means that uptime is guaranteed and no longer the concern of the business who needs it. This means more time for the bigger picture activities rather than fighting to keep customers engaged before they've even encountered the website.