Now that I have taken stock of my predictions for 2017, let's look into the crystal ball to see what's in store for the data center and IT industry in 2018. I feel confident that my predictions will be every bit as accurate as the NFL "experts" who predicted my city's Minnesota Vikings would not even make the playoffs, much less have a shot at making the Super Bowl in their home stadium, #bringithome.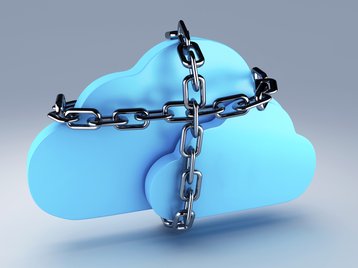 Nobody's data is safe
I hear so many people asking if their data is safe. The unfortunate answer to that question is no. That was the message that Kevin Kealy, Chief Information Security Officer of Ingram Micro, delivered in a keynote at the fall 7x24 Exchange conference in 2017. If Equifax, Target, Home Depot, and the damn NSA can get hacked, so can you and your company.
There are just so many ways to compromise data security now, and apparently, being a hacker pays more than getting a normal job – or is at least a lot more fun. IoT alone is adding millions of hackable connections to the internet every year. It seems like everything is connected to the internet, which means vulnerabilities. Now we have the Meltdown and Spectre vulnerabilities, what's next?
The fines for data breaches are only going to get bigger and other penalties may be on the way for not disclosing breaches in a timely manner. Just last month, legislation was introduced into the Senate that includes penalties of up to 5 years in prison if an executive knowingly conceals a breach. Times like this make me glad I am just the dumb construction guy, and don't have to deal with that level of scrutiny.
Applications of artificial intelligence increase
I gained a lot of respect for AI this past college football season when ESPN's Football Power Index predicted in April that my beloved Huskers would only win between 5.5 and 6.5 games. I didn't think they'd be great, but certainly not that bad. Well, if only they'd reached a lofty 5 wins. They ended up finishing 4-8.
You can't look at Datacenter Dynamics without reading about another application of AI. Some believe it is the answer to the cybersecurity issues. It has helped Google run their data centers more efficiently and may be the way to take DCIM to the next level. There are autonomous cars, drones, and who knows what else.
AI will most certainly be a big driver of edge computing (please don't use the term fog computing!) as you don't want a car talking to a data center in Iowa when it's time to avoid a pedestrian. AI isn't mature yet, and won't be in 2018, but it will continue to make great strides and amaze.
Edge computing continues to grow by leaps and bounds
I know, I really went out on a limb with this one. One thing about edge that I find interesting is that it means so many things to so many people. Some seem to think that there is some magical line that is the edge.
Edge is a relative term, and is different depending on each company's network and facilities. An edge data center can be a single cabinet or many megawatts – as it is for the large cloud providers.
There is just so much technology that will be enabled by edge that massive growth is inevitable. There is AI as mentioned above. IoT will continue to be a driver. AR and VR will grow as a driver.
What about autonomous vehicles of all kinds? They are driving and flying data centers unto themselves. There will also need to be edge data centers of various sizes to take the information from these vehicles and do something with it. A single autonomous car creates 4 TB of data per day.
SD-WAN and cellular will be key enablers of edge computing. There are companies planning to put edge data centers adjacent to cellular towers. Combine this with the eventual implementation of 5G and this market is going to be a lot of fun to watch.
Blockchain continues to confuse – and excite
Most people, including me, don't completely understand what blockchain is. I do know that it's not synonymous with Bitcoin and other cryptocurrencies, but rather the technology that enables them. Many believe it's the next great solution to cybersecurity and I'm not smart enough to doubt that. It's even being offered as a cloud service.
Blockchain may get a black eye due to the ongoing cryptocurrency madness and the power that's being consumed as a result. Chelan County, Washington has pending applications for 220 MW's of power for cryptocurrency mining alone, which is over the county's total average retail load of 200 MW's.
The rush is on to figure out how to leverage blockchain. Don't get left behind!
GDPR leaves a regulatory skid mark on unsuspecting offenders
For those of you who don't know what GDPR is, DCD's Max Smolaks wrote a great article on it. I agree with his analysis; it's going to be a horror show!
You may think that it only deals with the EU, so your US-based business is not affected. WRONG! Any and all companies processing and holding data of EU subjects, regardless of location fall under these regulations. As if that wasn't bad enough, each country within the EU has its' own spin on the GDPR, so this is a regulatory nightmare.
The good news for colocation and cloud providers, they likely fall under the 'processors' category instead of the 'controller' leaving them to deal mostly with the security aspects of the law.
This thing, GDPR, has big sharp teeth too! Each violation is subject to a fine of 4% of the offenders' global revenue or £20M, whichever is greater. It also includes personal accountability, which means potential jail time.
I suspect many companies have their head in the sand on this, but I hope I am wrong. If you haven't figured this out yet, you'd better get on it, as it takes effect in May of this year.
Data center mergers & acquisitions to continue
2017 was a record year for data center mergers and acquisitions with transactions totaling $20B. There is no reason to believe this is going to stop in 2018. Already this month, Iron Mountain's acquisition of IO Data Centers closed for $1.34B.
I won't even attempt to guess at who will acquire who, but I suspect that the large data center REITs will do most of the acquiring. With the requirement to invest at least 75% of their assets in real estate, they can't sit on the cash they are pulling in for long.
Think of a small to medium sized colocation provider that's well run and they are probably on someone's radar to acquire.
Colocation providers aren't the only targets either. The sale and leaseback market ramped up in 2017 and will continue this year. There are plenty of enterprise data centers that were overbuilt with an owner wanting to get out from under that underutilized asset. Colocation providers can grab those assets at a discount and have an anchor tenant to make the numbers work on day 1.
Power densities will increase, and this time I mean it!
I've been beating this drum for years, but the densities are finally moving up in a substantial way. Whether it's new technology, virtualization driving higher utilization, or cloud computing, we seem to finally be getting over that 3-5 kW/cabinet and into the 10-15 kW/cabinet range.
I talked to a couple of customers last year that are planning for 50 kW/cabinet and above for their HPC. With each tech refresh, the densities will drive higher. At some point, air cooling will no longer be adequate, but that's a discussion for another day.
The hyperscalers continue their hyperactivity
Simply put, the big will get bigger. They will build more data centers and they will get bigger with no signs of slowing. The hyperscale players will also continue to take down massive chunks of wholesale colocation and drive the market to new heights.
Autonomous vehicles turn data lakes into data oceans
The only data I've seen on autonomous vehicles is that cars create 4TB of data, per car, per day. I can only imagine how much data a video capturing drone would create. Imagine the different ways they can use that data and monetize it? This will eventually create a whole new line of business that will impact the industry in untold ways moving forward.
Nobody knows how the repeal of Net Neutrality will affect us
The potential impacts of the repeal of net neutrality are so wide ranging that it's hard to imagine the myriad of ways in which this can impact us – both at work and at home.
Will the throttling of network speed compromise the cloud user experience? What about the user experience of Netflix customers? My teenage daughter most certainly won't be happy!
Time will tell
There you have it folks; my new year's ramblings about the data center and IT world in 2018. I am always interested in hearing your thoughts, so please share your comments below, and let the debate begin.
Ron Vokin is director of construction management for data center business at M+W Group