Recent research by IDEAL Networks showed that many data cable installers are sharing certifiers between their workforce in an attempt to reduce costs. Here's why sharing data cable testers doesn't benefit businesses.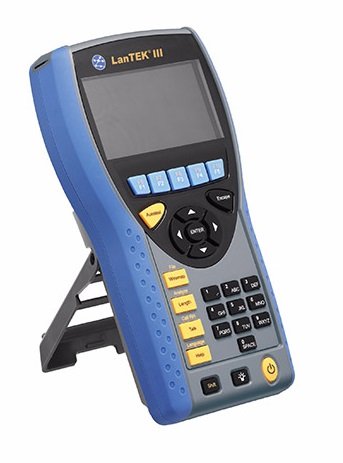 1. It's a false economy
Cable certifiers are one of the more expensive testers that someone installing or testing data cable will need to use, so it's easy to see the appeal of buying a few certifiers to share, rather than equipping each van with one.  However, in practice, this is rarely a cost-effective solution.
With this approach, certifiers are ordinarily held at a central office location and then couriered out to a particular installer at the job site as and when needed. However, the costs of shipping and administration can amount to a considerable expense, rather than offering a cost saving. This is especially true where installers are working across a large geographical area.
2. It causes delays
Another common problem caused by sharing cable certifiers, which the research uncovered, is that it can cause delays in carrying out and completing jobs.  Jobs that require a warranty simply cannot be completed without a certifier. However, sometimes all the certifiers in the pool are in use elsewhere, or it takes time for the couriered unit to reach the installer on site. This can prevent installers from being able to carry out billable work and disrupt cash flow.
It can also cause jobs to run for longer than planned, preventing installers from moving onto other jobs.
3. It's often unnecessary
The research showed that many businesses feel that they need more certifiers. However, cable installers typically require a certifier, such as IDEAL Networks LanTEK III, for around 25 percent of jobs. These include building specifications that require a cable certifier, or if cable manufacturer warranties are needed. On the remainder of installations, a less expensive transmission tester, such as SignalTEK CT or SignalTEK NT, can be used which provide proof of performance to clients with a professional report.
As cable/network transmission testers are far more affordable, in most organisations, it is feasible to equip each van or installer with their own tester.  With this simple approach, businesses can prevent delays and save money. In fact, in our experience businesses could reduce capital expenditure on testers by up to 57 percent.
The feedback from the data cable installers interviewed suggests that selecting the right type and quantity of equipment is vitally important for ensuring profitable, flexible data cable installation operations. With the assistance of equipment suppliers, companies should closely interrogate the work they carry out and match their certifier and tester needs to this to make cost savings.
Tim Widdershoven is a marketing manager at IDEAL Networks