The Bard of the 1960's — and bane of elocution teachers everywhere — Bob Dylan is many things: poet, singer, author, philosopher, and pitchman for IBM and Victoria's Secret. But he also has something prescient to say about data centers? In 1964, well before data center facilities started dotting the landscape Mr. Dylan sang "The times they are a-changin". The social changes he was singing about were a little more dramatic than the changing role of IT and the evolution of data centers, but I can't help but think of that song when I reflect on how dramatically our industry is changing right now.
What Dylan sang then is still true: nothing in life remains static, and you have to adapt to the constant changes and challenges that arise. That is a powerful statement about social change and the arc of history. And it's also true for the tectonic shifts happening in the role of IT in companies today, which are giving IT a far more strategic role than ever before and demand that data center decision-makers take a much more holistic approach to planning data center facilities.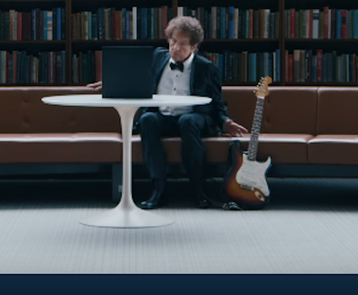 Gotta serve somebody
The prime mover behind those tectonic shifts is the convergence of applications like IoT and Big Data combined with the expanding range of hosting and cloud-based solutions, which are fundamentally altering the role that an IT group plays within an organization. The importance and complexity of those trends are giving IT groups and CIOs a platform and a strategic role that is unlike anything they have had in the past.
 This makes sense when you consider that the array of cloud and hosting solutions available today are essentially the equivalent of a product "stack" comprised of:
Application as a Service (AaaS)
Shared cloud (public, private or hybrid)
Dedicated/Bare Metal Cloud (public, private or hybrid)
Colocation
Dedicated Facilities.
Each of these alternatives has particular strengths and limitations that must be evaluated for each application based on the interrelationship between four specific variables: 1) regulation and risk, 2) scale, 3) control and 4) internal and external expertise.
In this new role, IT must take the lead in determining the optimum platform for the company's applications to ensure the proper cost and performance balance amongst all available alternatives.
In many instances, these decisions will be ongoing as the relationship between the variable elements evolves over time. For instance, an application may get so big it cannot be supported in a colo environment and must be migrated to the organization's dedicated facility or facilities.
A hard drive's a-gonna fail
In short, IT needs to assume the responsibility for maximizing the performance of the company's applications based on not just their platforms but on the varying nature of their strategic importance as well. In this role, IT is no longer limited to functioning as the gatekeepers of ancient corporate hardware and software standards, but assumes a proactive role in the organization's overall strategic plans.
The time are changing not just for the role of CIOs and IT as a whole, but also for the way that data centers must be planned and designed. The same drivers that are giving IT a more strategic role are also putting dramatic new demands on data centers, making it more important than ever that organizations take a holistic approach to data center planning or risk having facilities that are ill-suited to support their top-line business goals.
This is particularly true when it comes to planning for network connectivity. Applications like IoT and Big Data put far different (and greater) burdens on data center networks than applications in the past, and companies can no longer afford to treat network planning as a secondary activity after they sort out the facility first. The result of that traditional planning process is likely to be a center that meets their needs but a network that doesn't support their data center-based applications. IDC estimates that 50 percent of existing networks will be bandwidth constrained as a result of the rapid increase in data volume for IoT alone, which could be generated by more than 25 billion IoT-connected devices around the world in the next 5 years.
Not only will this thirst for bandwidth come from the information generated by IoT devices themselves, but from its capacity consuming underlying components as well. The information flowing back and forth from the many private clouds that will be implemented will require large amounts of bandwidth. Further, enhanced technologies such as Docker, that can support up to four (4) to six (6) times more server applications than a hypervisor running on an equivalent system, will correspondingly require more capacity than most operators currently have available to support them.
Slow link coming 
The fundamental problem with the historical telco approach is that even the biggest pipe must be shared. Even a 1 or 10G line circuit ultimately hits a switch or router with an "oversubscribed" backplane. In the world of the cloud, combined with the changing nature of data and end user expectations and requirements, even the biggest pipe typically cannot support the sheer volume of organizations that are all using public cloud SaaS at the same time.  For practical evidence of this phenomenon, try using an Xbox service at Christmas or watching Netflix on New Year's Day. As a result, the associated delays in processing information lead to customer dissatisfaction in the case of video for example, or the value of the data being severely degraded—even to the point of worthlessness—in the case of IoT. Thus, organizations relying on this traditional data center network model are incurring costs that cannot be justified in terms of the ROI derived from their performance.
To alleviate these problems, companies will need to view their data center and network plans holistically. Fortunately, services such as direct cloud connection via "cloud exchanges" and technologies like 10, 25, 40, 50 and 10GB Ethernet switches either are (or will be) available to enable you to construct a network capable of supporting high bandwidth requirements to ensure that you are able to address both your current and future needs.
That brings us back to Mr. Dylan and that song that captured that seismic cultural shift 50 years ago. When those IBM commercials featuring a grizzled, elder Dylan first came out, a lot of people scratched their heads and some even called him a sellout. But maybe IBM was on to something and the Bard of the 60s has something to teach all of us people in the tech world about how change is a constant, how time bends ever forward, and how human progress comes from our embrace of those changes. Mr. Dylan said it best:
If your time to you is worth savin'
Then you better start swimmin', you could sink like a stone
For the times, they are a-changin'
Chris Crosby is founder and CEO of Compass Datacenters