Even with all the coffee or energy drinks in the world, humans require sleep. Doctors suggest a good seven to eight hours a night for optimum performance. But machines don't have the same restrictions. No rest is required, no holidays. They are generally on 24/7. 
And that means they are sensing, analyzing and transmitting data 24/7. In Asia Pacific, it is expected that 8.6 billion connected devices will be found in this region by 2020, according to IDC. There are literally billions of machines around the world to keep those devices running. Quite frankly, those machines need to run 24/7 to keep up with demand. 
Clearly, the devices outnumber people. When all of those devices and computers start talking to each other, it creates an extreme amount of stress on any network. In 2018 and beyond, we see this stress getting only more profound with the growing IoT market in Asia Pacific, where IDC predicted that the market could reach $583 billion by 2020. 
Looking to the immediate future in 2018, we see data centers affected in the following three ways when it comes to machine-to-machine communication: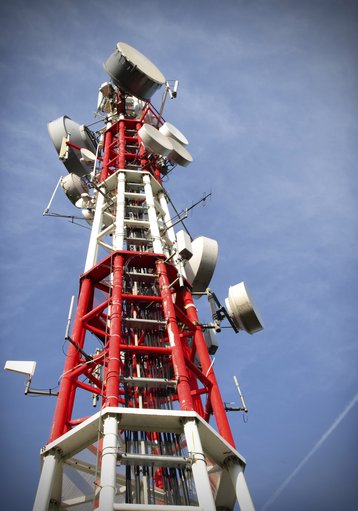 Laying the foundation for 5G 
Yes, that happens in data centers, too. All of the devices that need to communicate to each other and humans will drive a massive amount of fiber, especially as we look to 5G coming to market in the next five to 10 years. There is much to be done behind the scenes even before that happens. Wireless networks need a lot of "wired" assets to effectively deliver fiber backhaul to the core and edge. Densification of cell sites (small cells, for example) is also required to enable 5G. Additionally, we'll see several types of powering solutions come to the market, allowing operators to power up many devices at the edge of the network in a cost-efficient way. 
Low latency 
Machines can process information nearly as fast as they receive it. Humans can't. In the data center in particular, decisions are made instantaneously, and there needs to be a strong network backbone to support. It's a change from data centers past that simply acted as storage for data. Now they are computing, analyzing and processing information, and they need to do it in real time. IDC sees the "modernization" of data centers as one of its top predictions of 2018, making "heavy use of predictive analytics to increase accuracy and reduce downtime." In countries such as Hong Kong and Japan, there is an even greater urgency to modernize data centers due to serious land scarcity. Edge computing will change how real estate is being used in these countries. 
Higher density and speed 
Deploying copious amounts of fiber is a best-case solution. But it's not always feasible. The most efficient scenario is to deploy high density fiber from the onset to allow machine-to-machine conversations to happen fast. A modular, high-speed platform that can support multiple generations of equipment is the best option. 
A machine learning example used repeatedly:
Self-driving cars are becoming a reality, thanks to the pilot project in Pittsburgh. Backed by a strong network and nearly perfect sensors, the project is going well. The cars are able to process the data much quicker than any human could. It's like an entire data center on wheels! 
And the cars stay sober. They don't text and drive. They stay awake at the wheel. And they have a quicker reaction time. As long as the cars make the right decision at the right time, they can drive well into the future. 
But humans have been driving for a century. We all make mistakes, and should a computer replace a human behind the wheel? What about compassion and empathy, emotions that a computer or machine can't feel? Is the human element lost in this? 
It certainly depends on your perspective. Machines are only as good as their algorithms and programming. They are vulnerable to manipulation (hacking) by humans or perhaps even other machines. In fact, Gartner predicts that by 2022, most people in mature economies will consume more false information than true information. It even goes as far to say that false information will "fuel a major financial fraud." With more devices than people in the world, it's fair to say that we become more vulnerable to hackers and data thieves. 
This will lead us to the growing concerns on digital security, especially with the rise of digital payments in Asia Pacific. With China leading in digital payment with its WeChat app, we are seeing countries such as India and Singapore moving steadily toward digital payment technologies. Particularly for India, we see an opportunity to leapfrog into digital technologies with the government actively demonetizing and introducing UID cards in tandem. Therefore, security is going to be more important. There are certainly data privacy concerns that will need to be addressed. With more nations enforcing data sovereignty laws, such as Indonesia, we expect to see more data center operators, especially colo providers having to make investment around data sovereignty and working on ensuring security is adequately addressed. 
There's a school of thought that believes machines will take over jobs that humans could at one time only do. With the introduction of Artificial Intelligence (AI), it is inevitable to see some roles being replaced. However, this does not necessarily translate to people losing their jobs. What we will see is a shift in roles, with people being equipped with new tools to make their jobs more efficient. For example, high precision robots facilitate consistency and precision which cannot be achieved by human labour, especially for technologies like fibre optic connectivity and circuits. The same Gartner report also suggests that machine learning will create 2.3 million jobs by 2020 while eliminating only 1.8 million jobs. There are still plenty of jobs for us humans, though they may certainly be different than what we are doing today.
The world will not run on robots alone anytime soon. Machine-to-machine technology requires a change in mindset, giving up control. There will be problems, and it certainly won't be perfect. But it's a huge step forward in this "fourth industrial revolution." It's a great time to be part of this ever-growing industry.
Gavin Milton-White is vice president of enterprise, Asia Pacific, at CommScope