The barrage of demand and network traffic being generated by the growing Internet of Things (IoT) is throwing up many challenges for data centers, not least capacity. Building more data centers is vital to keep pace with the rising use of such technology. But when it comes to identifying and planning new sites, investors, operators and developers have an additional and unique location factor to take into account: latency. Data centers need to be local to demand and close to end users and IoT devices to guarantee performance.
That's why there has been much attention recently surrounding 'edge' facilities – those built away from traditional hubs, with greater proximity to end users to ensure faster connection speeds. It's too early to tell how this trend might come to shape the data center industry, but it's somewhat ironic that in the age of cloud services, location on the ground is still as important as ever. And it plays a pivotal part in build costs and the importance of providing or selling space at increasingly competitive prices.
There are considerable variations in construction cost across cities and these need to be planned for at the start of any investment.
Priciest places to build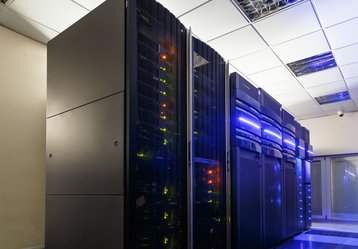 According to Turner & Townsend's latest Data Centre Cost Index, New York, San Francisco, London, Washington DC and Hong Kong are now the five most expensive cities in the world in which to build data centers.
By analyzing input costs for both new build and technical fit out projects, including labor and materials, we found that these most expensive markets are characterized by steady cost inflation and high contractor margins, as demand for experienced data center contractors outstrips supply.
London is still nearly double the size of its closest European rival - Frankfurt - in terms of space and usage requirements. Even with the current Brexit uncertainty, it continues to be the first-choice of location for data centers in Europe, and construction costs have risen by 4.1 percent.
By comparison, our Index shows that new build data center construction costs in Amsterdam, Paris and Stockholm are up to 10 percent lower than in London.
Similarly, in New York and San Francisco the cost of building a data center is as much as 25 percent higher than in other established markets. Despite often being a more difficult market for international clients or contractors to enter, due to the differences in regulations between states, cities in the United States dominate the cost rankings. The Washington DC market is also classified as 'hot' - typified by a higher number of projects, and subsequently less competition for tenders, which drives up prices.
Other established data center locations that feature in the study, where it is currently more cost-effective to build include Sydney, Phoenix, Dallas, Singapore and Seoul. Dublin too, but it's a city to watch; with 8 percent cost escalation forecast for 2018 and tax incentives attracting operators, this is a market on an upward trajectory in the rankings.
Navigating the skills shortage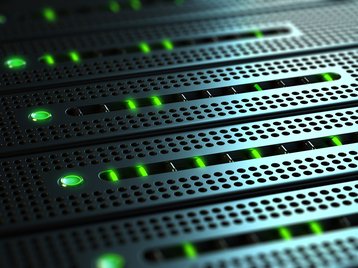 Regardless of how things stand at the moment, a critical factor in determining the future costs of data center construction across the globe is availability of skilled labor.
Across mainland Europe, a lack of local data center expertise on the ground means that a lot of UK and Ireland-based contractors are securing projects. Intense shortages of labor in certain highly skilled trades means that in Frankfurt contractors delivering new build facilities can achieve margins of up to 15 percent, more than double the average in London (6.5 percent). The current foreign exchange rates between the pound and the euro only heighten UK contractor and consultant's interest in working in the continent.
Resource constraints are not limited to Europe. In the United States – where experienced contractors are renowned for their ability to work state to state (union regulated as appropriate) – the buoyant market conditions, driven by the well documented growth of cloud service providers, is driving up prices.
The data center market hinges on global policy and economic trends - reliant as it is on the proliferation of data, its users and its energy supply. But the global construction context is equally important, and not without its own challenges. Therefore it is key that data center construction costs are understood and benchmarked across competing regions, and that these cost variations are taken into account. Only then will operators be able to plan for and make informed decisions about the future of their investment.
Dan Ayley is director, hi-tech and manufacturing at Turner & Townsend