Big data applications such as social media, IoT, and AI have unprecedented implications for the storage layer. Storage architects and admins constantly juggle between storage performance, scaling flexibility, and the associated costs.
We recently conducted a survey of IT decision makers to find out how they are moving forward with strategies and investments in storage, including backup and private/hybrid/multi-cloud initiatives. In order to accommodate present and future storage requirements, they are looking for a software-defined solution that includes key capabilities like automation, self-healing, and seamless scaling.
To provide a more nuanced and complete picture of emerging trends and lessons learned, we've broken down some of the specific challenges and strategies below.
Backup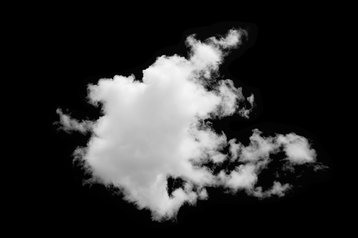 Survey respondents reported that their top three challenges with backup are cost (57.4 percent), exponential data growth (41.6 percent), and complexity of backup applications (39.6 percent). Nearly a third (31.9 percent) of the respondents had storage footprints over one petabyte.
Most backup vendors, whether traditional or modern, try to sell you a converged solution that provides data protection for your applications along with the associated backup storage.
Backup-centric converged solutions are good at providing the necessary support matrix for wide range of applications, but when it comes to storage they fall short in seamless scaling and multi-site/multi-cloud capabilities — and the associated costs are not optimized or easily controlled. Simplicity of converged solutions should not come at the cost of flexibility and scalability. You should look for a backup product that can provide best-in-class solution for backup application as well as backup target.
Private Cloud
Well over half of respondents (57.9 percent) are already running applications on premise and in cloud. Two-thirds (63.2 percent) report that scale out storage was their primary reason for adopting a private cloud strategy.
Private cloud needs to be scale-out but it does not have to be as complex as it ends up being in most software-defined storage (SDS solutions). You should not have to tune myriad parameters to keep your storage running in failure scenarios such as disk corruption, network interruption, and node/rack/data center outage.
A vast majority (84.4 percent) of those surveyed span their on-premise infrastructure across two or more data centers.
With multiple data centers comes the nightmare of managing data across geographical boundaries (not to mention regionally specific regulations). You need a solution that can blur these boundaries and consolidate your distant data centers into a secure private cloud solution for greater visibility and control.
Hybrid Cloud
Well over half of responding companies are pursuing a hybrid cloud (on premises plus public cloud) initiative; just over half are already running applications on two or more clouds. Many respondents noted that "high availability" requirements drove their hybrid cloud adoption strategy.
Hybrid cloud should not mean two isolated infrastructure/workflows. You should be able to simplify, automate, and consolidate your on-premise and public cloud resources. It's still important to keep an eye on public cloud expenses, which can easily lead to budget bleeding if unchecked. A true hybrid-cloud solution should be able to minimize cloud costs by reducing storage footprint, optimizing hybrid storage media, and minimizing network traffic.
Multi-Cloud
Multi-cloud strategies are the latest option for organizations striving to optimize storage and applications services. Two-thirds (63.6percent) of respondents are already running applications on two or more clouds. In pursuing a multi-cloud strategy, they are seeking both higher availability (spanning applications across multiple clouds) and optimized performance and control (running isolated applications in different clouds).
You should aim to extract maximum value and functionality out of multiple clouds in order to reduce your on-prem infrastructure footprint. Consolidating cloud resources often seems like a daunting task. However, with a single pane of glass view, you can build highly available cross-cloud applications and standardize your workflows.
Deploying applications on multiple clouds is easy. The next big challenge lies in building highly available, cross-region, cross-cloud fault tolerant applications. This requires that disparate cloud solutions work together seamlessly. You need a solution that can integrate with multiple clouds and help you avoid the headaches of data migration and worrying about data availability when applications failover.
Nearly all the respondents (93.9 percent) plan to carry out a storage refresh in the next 18 months; 18.8percent intend to have one in less than six months.
IT infrastructure is critical for the modernization of your business. You can stay ahead of data, application, and storage needs (and your competitors) by refreshing your data management workflow with a cloud-like solution. Accelerate digital transformation of your business — reduce complexity and cost while boosting performance, availability, visibility, and control. In a global environment replete with cyber threats, fraud, shifting regulations where Everything-as-a-Service requires cloud agility, you need lots of options, and an easier way to make it all work together reliably.
Bringing cloud-like simplicity to enterprise storage and cloud-agnostic data management for the modern applications will put organizations well ahead of the pack for a truly software-defined solution for private, hybrid, and multi-cloud.