The surge in consolidations in the colocation market is producing some exciting news, and keeping research analysts busy. European provider TelecityGroup announced its intention to purchase Interxion in February. The £1.44bn deal would be one of the largest ever undertaken in the European multi-tenant data center market (MTDC). But it looks like being trumped, as last week Equinix declared that it is in talks to buy TelecityGroup. This would be a much bigger deal than the Telecity/Interxion merger.
This interest in colocation might seem unexpected, given the huge growth in the adoption of cloud - the model which is supposed to be replacing colocation.
The growth in cloud is due to a number of developments such as increased use of fiber optic cabling affecting speed; the speed of moving data between user premises and collocated cloud operations going up and connectivity and latency not bearing down as such negative issues. Virtualization and the growth of software defined networks and storage is driving forward data center infrastructure innovation.
Virtualization is available but, until recently, for many organisations, the efficiencies offered by expensive hypervisors were not cost-effective.
Physical servers could be colocated in a data center and optimized, with the economies of scale emphasised by the concentration of resources. The cloud started to form.
So does that mean all in-house data centers and employees are doomed? Will all compute and data communications take place in hangers owned by Amazon and Google and other US corporations which are as yet only start-ups? The answer is no. But it is not a simple NO.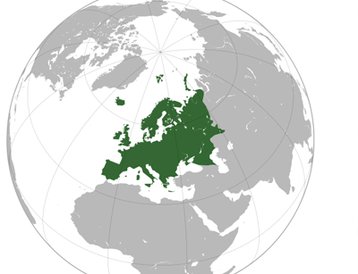 European hybrid comes into its own
Cloud computing comes into its own when tasks need scalable resources: payroll and expenses, for example since it's a once-a-month only task.
So payroll is suited to public cloud, running up capacity as needed to complete the task, then spooling down again and paying only for the compute used. But if the workload is constant, stoking up servers at a cloud provider and running them continuously is an expensive businesses waste.
So was also born the concept of hybrid cloud, where the constant workload is run in-house, or colocated to commercial data centers, but scalable data intensive tasks like payroll are sent to public cloud services as and when needed. As the move from in-house data centers grows, the market for colocation in commercial data center grows, and the core workload runs on an organisation's own servers in a data center while work 'surges' are outsourced.
A recent 451 Research report believes the appetite for colocation could create great divisions between industry leaders and smaller regional providers in Europe, with large players growing out market share, leaving the smaller providers to focus on diversification to survive.
The 451 Research group believes that data regulation requirements, increasing demand for high-quality datacenter space, latency concerns, and a need to differentiate – with footprint, connectivity or services – will drive acquisition activity in this space in the near future.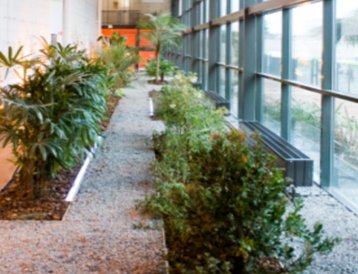 Green shoots of recovery?
According to 451 Research, this activity is likely to create new divisions between regional, international and pan-European wholesale and colocation providers, leading smaller players to focus more on services and areas of core competency to compete.
Consolidation is not restricted to MTDC operators. 451 Research expects merger and acquisition (M&A) activity to also focus on service portfolios, skill sets, and network and cloud infrastructure as companies move into new countries and offer higher-value services.
If Equinix were to acquire TelecityGroup, the new company would have a 9 percent market share across Europe, while a combined Telecity/Interxion would have 7 percent market share by operational square foot. This is based on estimates 451 Research's estimates that there are 27m square feet of operational data center space in Europe. Of that, Equinix claims 5.33 percent, TelecityGroup 3.7 percent and Interxion 3.5 percent.
NTT recently announced its intention to purchase German wholesale provider e-shelter in a deal that would provide it with a strategic data center footprint in Frankfurt, Vienna, Zurich and Berlin. These deals alone will change markets not only in London and Germany but also other cities across Europe.
One outcome of consolidation will be a new emphasis on emerging locations including Stockholm, Vienna, Madrid and Milan. Research indicates better economies of scale for those providers that do merge or acquire, the benefits of which could be passed down in the form of price reductions over time.
451 Research projects the global colocation market's annualized revenue to reach US$36bn by 2017, with an additional 7.4m square feet coming online by the close of 2017. Today, there are 3,796 data centers operated by 1,094 companies in the 451 Datacenter KnowledgeBase, which tracks more than 100 data points and metrics for data center operators around the world. Of these, just over 42 percent (about 1,616 data centers) are in Europe.
A cautious approach will need to be taken to ensure key company stock is not put at risk

Penny Jones, 451 Senior Analyst
"Our analysis suggests that MTDC providers in Europe will become more cautious bringing supply to market – in some cases, these providers may choose to expand in partner colocation facilities where cloud or other nodes exist," said Penny Jones, Senior Analyst – European Services, 451 Research. "We do not, however, expect to see huge revisions in build plans until 2016. Overall, the industry needs to be careful that such M&A activity – or expectations around it – does not lead to data center stocks becoming overvalued. A cautious approach will need to be taken to ensure key company stock is not put at risk."