European colocation specialist Zenium Technology Partners has broken ground on its second data center in Frankfurt, Germany.
The facility codenamed Frankfurt Two will be built adjacent to Frankfurt One, which the company acquired in 2015.
Zenium has already pre-leased 7MW of available power capacity, but another 10.6MW remains up for grabs.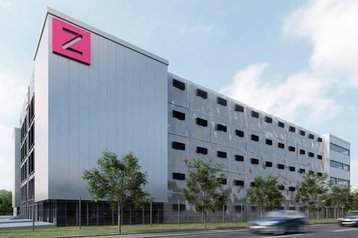 Money in the bank
Zenium is a data center consultancy and investment fund with a proven track record, having previously worked with operators like Global Switch and Sentrum. Following the opening of Frankfurt One, the company began offering colocation services under its own brand. Today, it operates a total of seven facilities: three in Istanbul, two in Frankfurt and another two in London.
The upcoming facility in Sossenheim – a district of Frankfurt that also houses DE-CIX, the world's largest Internet exchange - will be constructed by Lupp Group, one of the oldest and largest building companies in Germany.
The 7,500 square meter data center will feature adiabatic cooling and support up to 17.6MW worth of IT equipment. It is primarily aimed at cloud providers, systems integrators and large enterprises.
"Zenium's ability to respond quickly to customer needs, reflecting their growth and expansion plans, is definitely one of our key strengths," said Franek Sodzawiczny, Zenium's Founder and CEO.
"Our unique funding model enables us to remain agile, assessing opportunities almost on the move. We have seen significant levels of uptake in our services in Germany and we will continue to respond to the demand for purpose-built, highly efficient technical space. We look forward to putting Frankfurt Two firmly on the map."
Just a few weeks ago, Zenium announced it would acquire Infinity's Stockley Park data center near London, to be rebranded as London Two.