Communications infrastructure services company Zayo has signed "multiple" contracts with undisclosed data center providers in a move to increase its competitiveness on the dark fiber market in the Washington DC area.
Come to the dark fiber side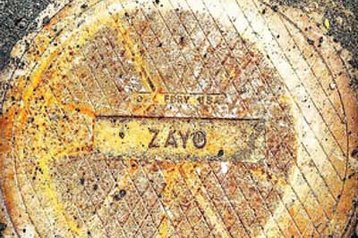 Zayo offers fiber and bandwidth connectivity, colocation and cloud services via a 126,000 route mile network comprising 9.9 million fiber miles as well as 40 data centers across the US and Europe. Founded in 2007, the company has grown mainly through acquisitions. Recently the company bought two facilities in San Diego and another in the One Wilshire building in California.
By signing on with Zayo, the unnamed "large data center providers" located in the Dulles Technology corridor will gain connectivity to 110 data centers, 1200 enterprise locations and 19 cloud providers.
Northern Virginia is home to the biggest Internet exchange point in the world. It is estimated that 70 percent of all Internet traffic travels through the region. By further establishing itself in the area, the company hopes to assert its position as "the premier dark fiber provider, both in the region and across the U.S."
"The agreements solidify Zayo as the leading fiber infrastructure provider to data center facilities and large enterprises in this corridor, also known as 'data center alley,' " said Randy Dunbar, Zayo's senior VP for Fiber Solutions in the East Region.
"This scale, and our infrastructure expertise, offers a compelling value proposition for potential customers."